Khumtai: Dreams of a golden future unfolded in the greenery of the tea gardens of Assam with a vision to educate every child from 2022.
97 model secondary schools were opened in the tea gardens and since then children of tea garden laborers are no longer plucking leaves but are going to school and looking forward to a bright future.16,255 students from the tea tribe community were able to build an academic life. And it is fulfilling to see children who were forced to drop out of school due to the challenges life had posed on them. By returning to school and taking a keen interest in building an academic life and ushering a new dawn in the tea community
Sanjiv Orang and Sabita orang, students of Salmara higher secondary school in Khumtai, Golaghat are childhood friends and come to school regularly. They had to drop out of school since they had to travel a long distance for their education. But because of the government's vision, they now have a school in their own tea garden and are back to school and enjoying quality education in the midst of greenery. This is the story in every tea garden of Khumta in the Golaghat district. These schools impart quality and value-based education to the students to help them bring laurels to the state.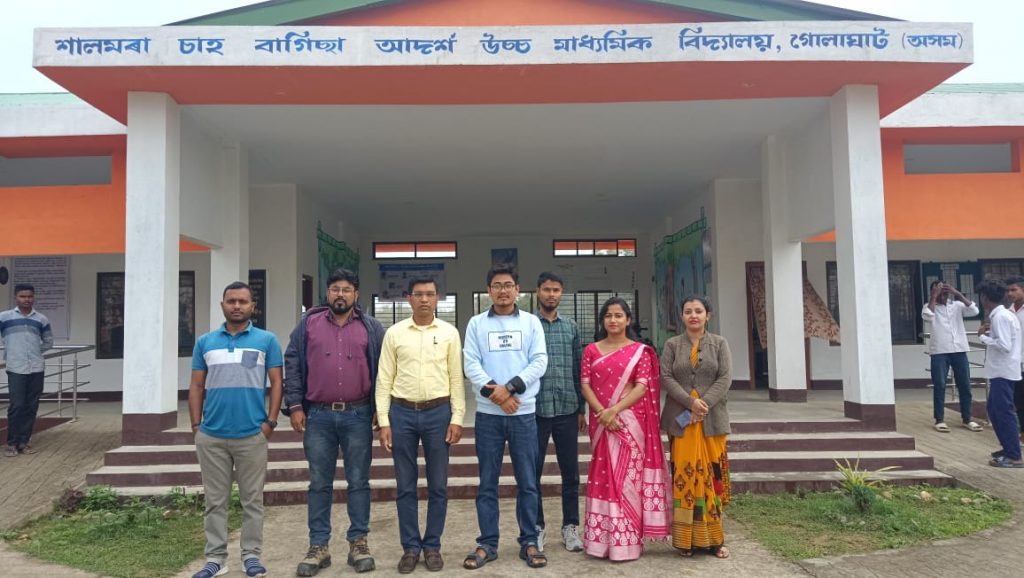 There was a time when the attitude towards education among tea garden laborers was not very high and they did not think that education could bring any positive change. To add to this the dropout rate was very high for various reasons, but with the establishment of the model of higher secondary schools, more and more students are enrolling and ushering in a ray of hope in the tea garden areas. Papu Tati's son is a student at Bhulukiting Secondary school in Khumati. Being a parent he was concerned about his child's education since he had to travel a long distance for his son. But now that there is a school in his own tea garden, he has heaved a sigh of relief. He is extremely happy with the quality of education and the environment in which his son and other children are…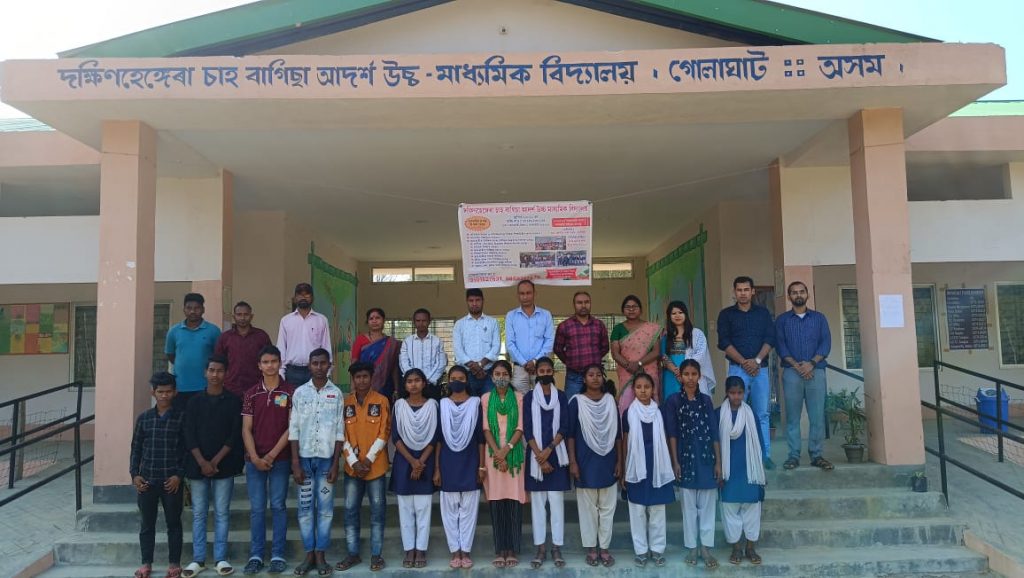 Sushila Tanti is a proud mother today as her daughter, a student of Dakhinhengera Secondary school loves coming to school regularly and never misses her classes. Earlier she had to take her daughter to a school that was far from their area but now there is a school in the tea garden and she can send her daughter to school without fear. And she hopes her daughter will one day fulfill her dream of becoming a doctor and serving people.
Achintya Hazarika, a teacher at the Salmara tea garden higher secondary school says "Initially the teachers faced a lot of challenges in imparting education to the students, but since the students showed interest in building an academic life, they worked harder to impart quality education. There were times when parents were reluctant to send their children to school but now they happily send them to school which has encouraged the teachers to work harder."
Ranjit Barua, headmaster of the Dakhinhengera Model. The higher secondary school says"206 students are studying in our school at the moment. I will thank the government for bringing back the study environment in the tea garden areas after 75 yrs of independence and for setting up these model schools. Our teachers are well-trained and the students happily come to school and go back smiling. Even the parents have understood the importance of education."
But the teachers do face challenges at times. Diganta Das, headmaster of the Bhulukiting model higher secondary school says"We have faced immense challenges in bringing students to school. Students do not attend classes regularly. We even hold meetings with parents so that they send their children to school regularly, but they are still reluctant. Initially, 100 students enrolled with our school, the numbers came down to 65 and now 94 students are with our school. We are trying to create awareness and will keep it up efforts in the near future."\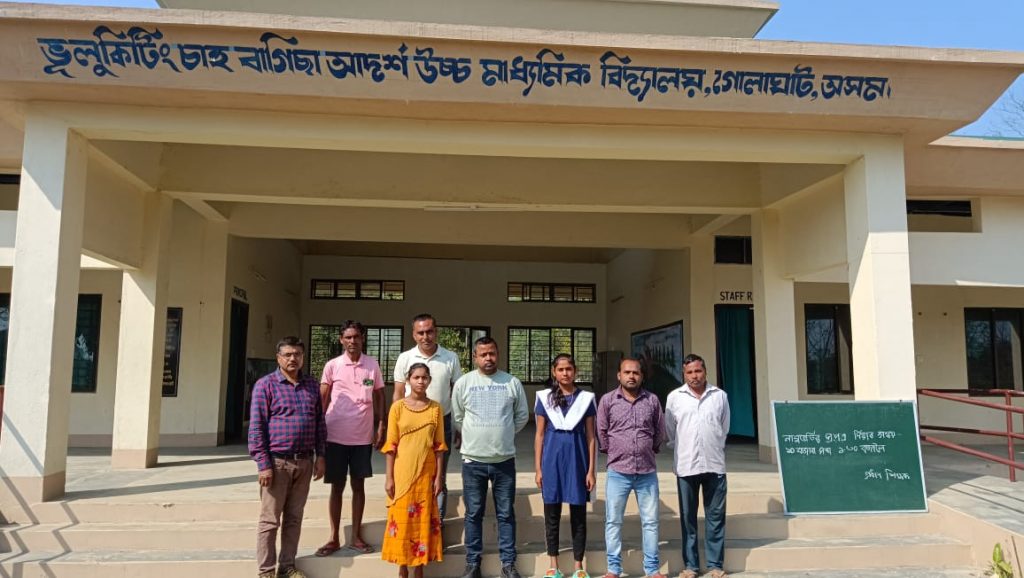 There are a total of 8 model high schools in Golaghat and 3 schools in Khumtai. Dr. Samiran Bora, Inspector of schools says"6 pc children of the tea community of Golaghat have enrolled in the model schools set up by the government, which is very encouraging given the fact that the tea garden workers were reluctant to send their children to school. The administration and the state government have done their bit to bring students back to school. The schools have state of the art facility, equipped classrooms, laboratories and libraries. More model schools will be set across the state and we hope this initiative will educate every child in the tea garden areas and light up their lives.
In the first phase, 97 high schools were set up in the tea belt in 2022 and eventually upgraded to higher secondary levels. The tea tribes comprise 17 percent of Assam's population. And in 75 yrs of independence, for the first time, high schools were set up in the tea gardens marking the beginning of the development of education and culture in the tea gardens.
Rhituparna Das
Senior Anchor
News Live