Guwahati:  Following the detection of one COVID-19 positive case Kamrup (Metropolitan) district administration has declared Raj Bhawan campus , Guwahati as Containment Zone on Saturday.
Unauthorised exit and entry to these notified areas have been barred until the areas are declared safe according to the guidelines of the Union Ministry for Health and Family Welfare.
Any violation of the orders will attract action under the provisions of "The Assam COVID-19 Regulations, 2020," said an order by Kamrup Metropolitan District authority.
Boundary of the Containment Zone:
North: Hotel Belle View

South: Bonkonwar Nagar 
East: Borthakur Clinic 
West: MG Road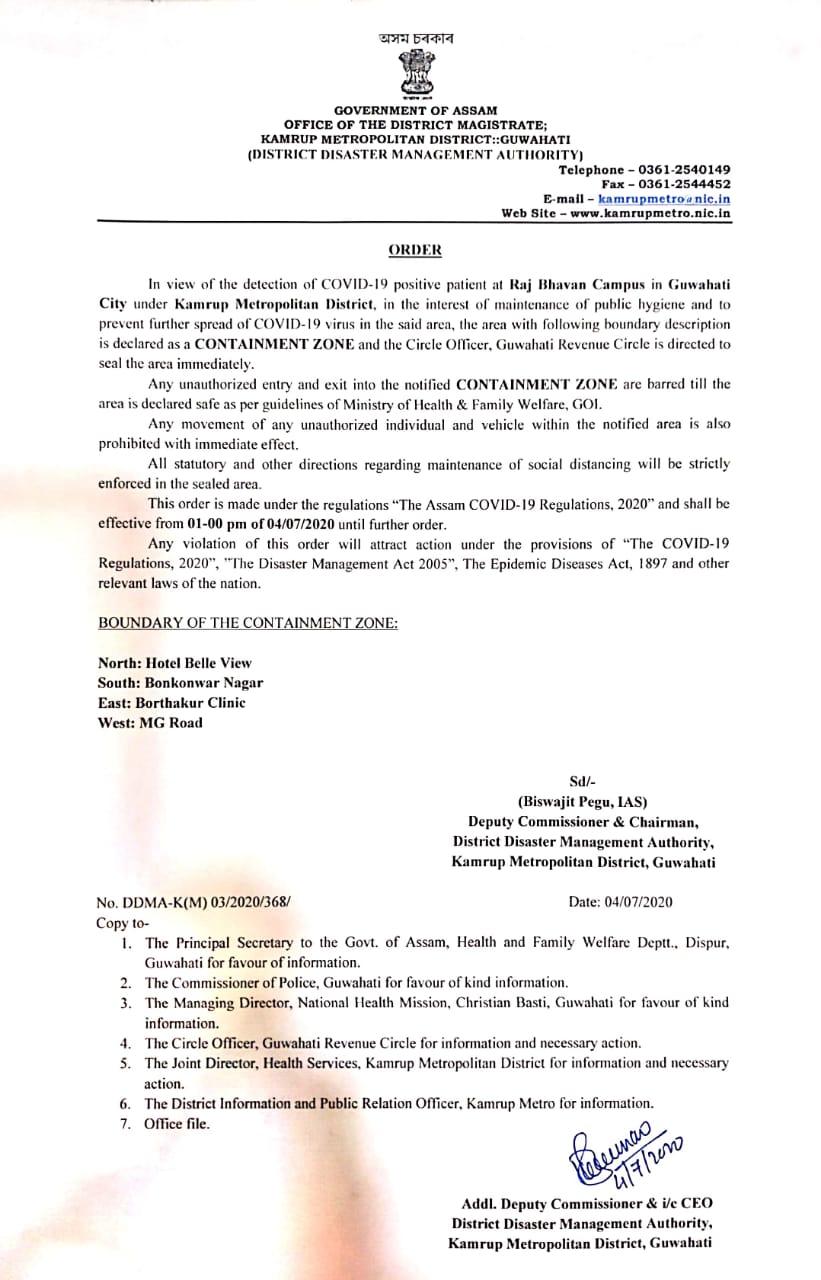 This order is made under the regulations the Assam COVID-19 Regulations, 2020 and shall be effective from 4th July, 2020 until further order