GUWAHATI: Board of Secondary Education, Assam (SEBA) has released the routine for the High School Leaving Certificate (HSLC) examinations. The exams will commence from May 11. The last day of exam is June 1.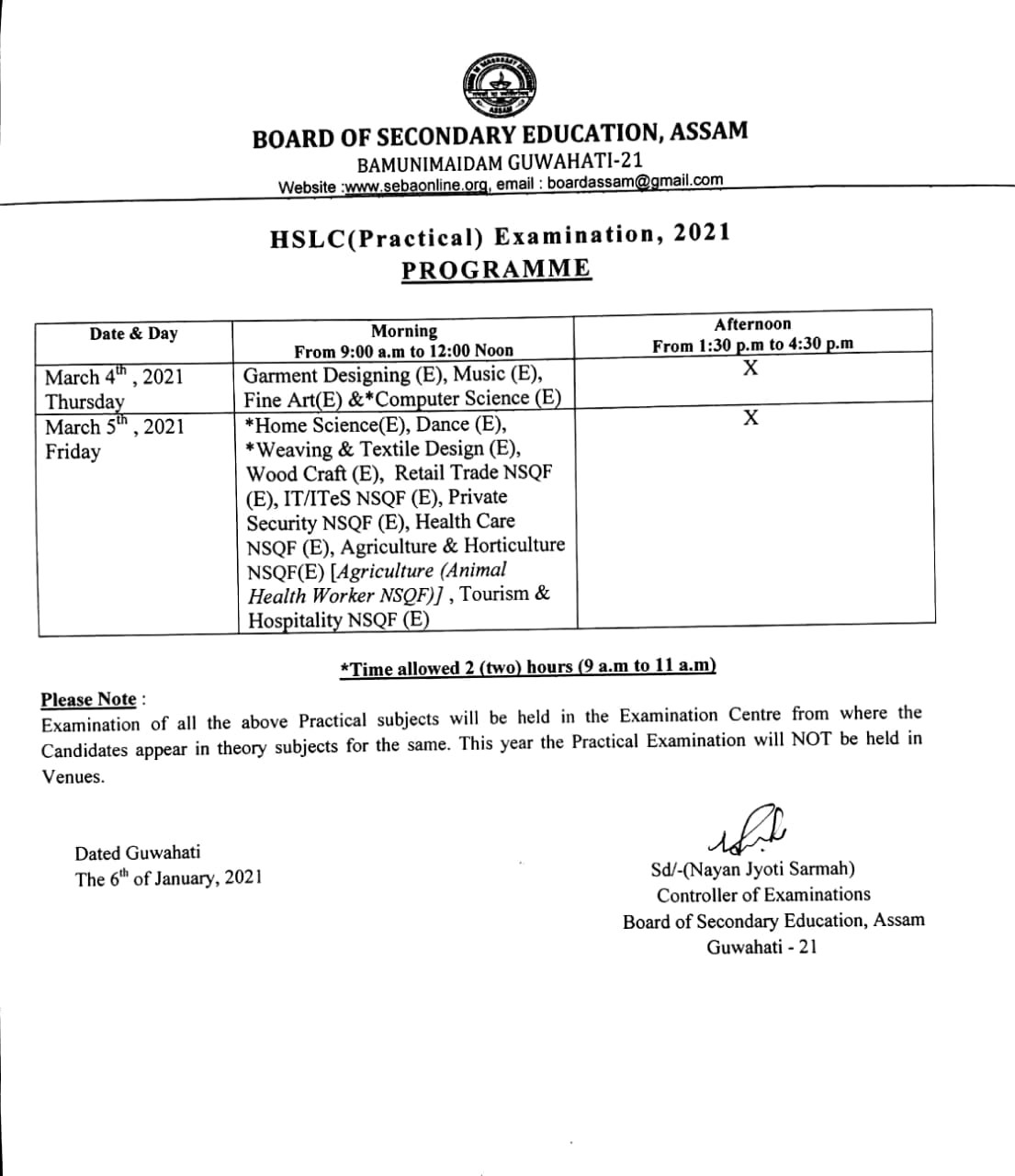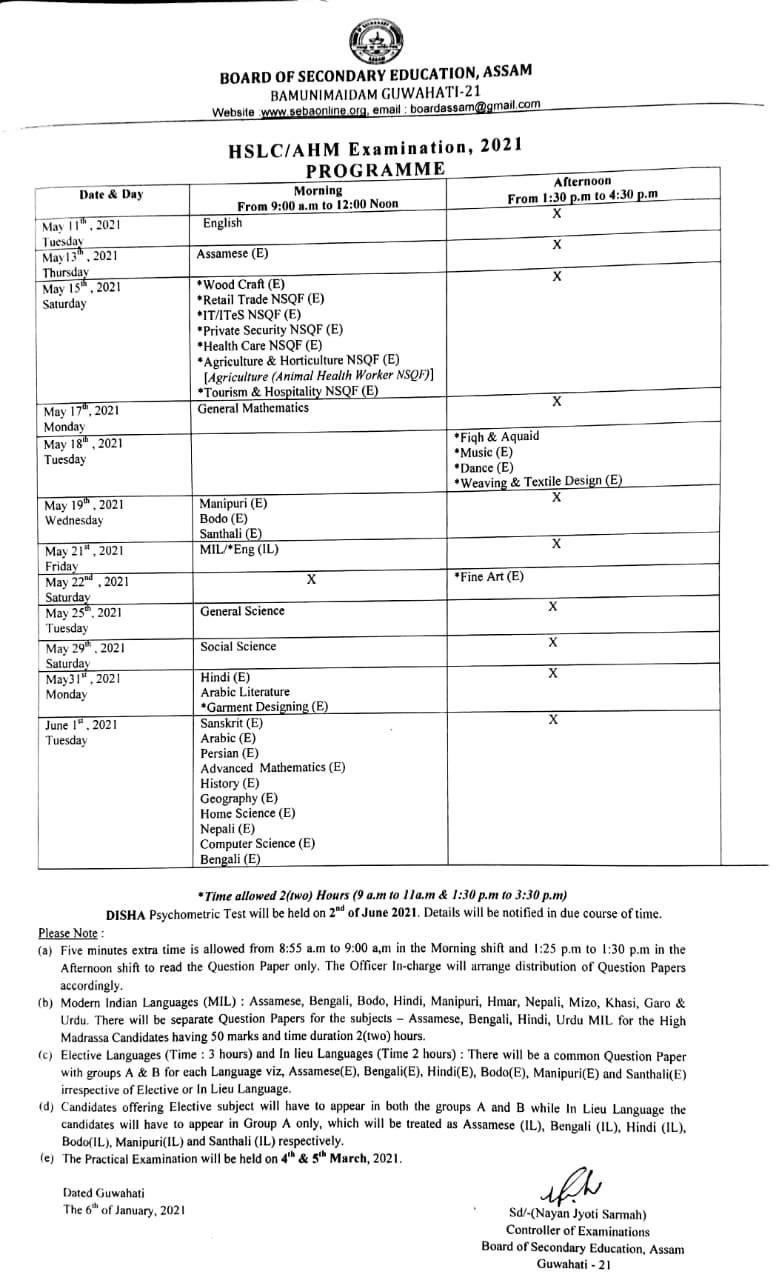 On the other hand, the practical exams will be held on March 4 and 5.
The results will be declared within July 7.
Earlier, Assam education minister Dr. Himanta Biswa Sarma announced in a tweet, "ANNOUNCEMENT HSLC & HS examinations,2021 will be conducted as follows
1. HIgh School leaving certificate examination from 11th May.
2. Higher Secondary examination from 12th May Result of HSLC & HS examinations will be declared within 7th and 30th July respectively."  
ANNOUNCEMENT

HSLC & HS examinations,2021 will be conducted as follows
1. HIgh School leaving certificate examination from 11th May.
2. Higher Secondary examination from 12th May
Result of HSLC & HS examinations will be declared within 7th and 30th July respectively

— Himanta Biswa Sarma (@himantabiswa) January 2, 2021
Read: ASSAM: HSLC EXAMS FROM MAY 11