GUWAHATI: People across the state have geared up to celebrate Uruka today, the night of feast and merriment before the Bihu day. Bhogali Bihu, the harvesting festival signifying plenty begins on Wednesday.
Most of the fish markets in the state have witnessed heavy rush of the customers as it is a tradition to have a feast of fish and meat on the Uruka night.
From the early morning, people started to throng Uzan Bazar fish market, markets in Ganeshguri, Moran, Bokakhat, Tamronga Bil of Bongaigaon and various parts of the state to buy fish.
Markets of the state are filled with different kinds of fish of different price ranging from Rs 400-500 to 35000-40000.
Meanwhile, a Bhokua fish of 30 kg dominated the scene in Ganeshguri market of Guwahati. The fish was sold at Rs. 45 thousand.
A Bahu fish of 28 kg became a centre of attraction for the buyers in a Tezpur market. Another Bahu fish of 22 kg weight was also sold at Bokakhat. Bhokua of 25 kg and a 20 kg Borali grabbed the attention of the customers in Darrang and Uzan Bazar fish markets respectively.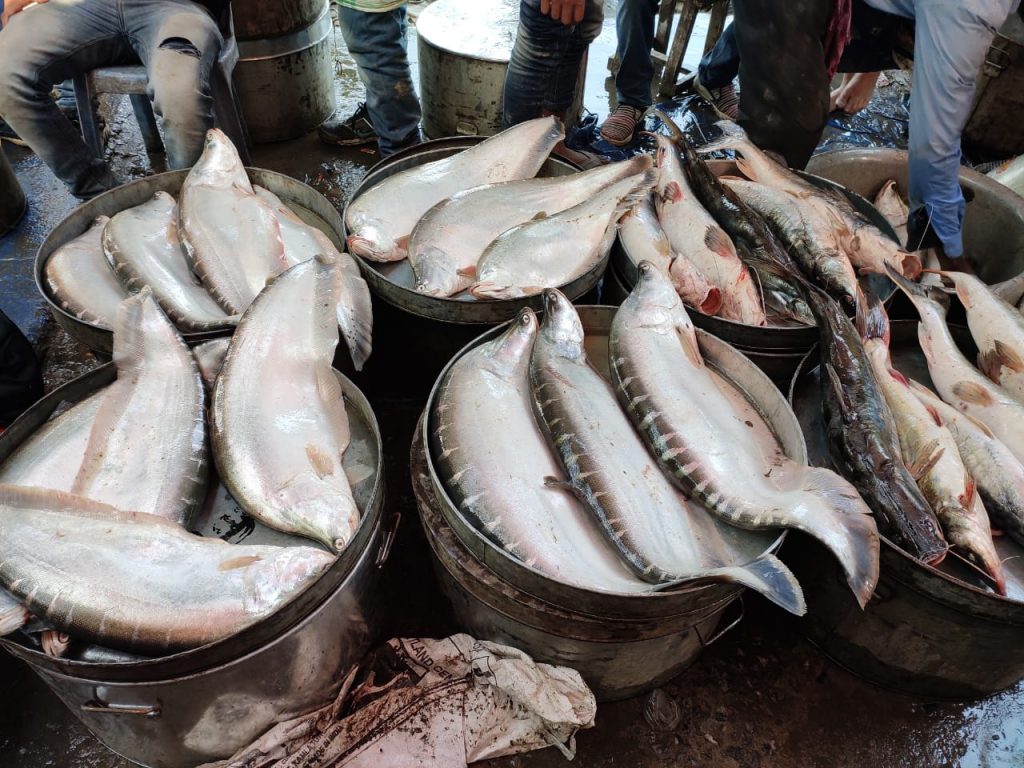 On the other hand, community fishing events are being held in different parts of the state to mark the celebration of Uruka.
As part of the tradition, The bhelaghar – a makeshift shelter made of straw, bamboo and leaves where Bihu-revellers spend the Uruka night merrymaking before setting it on flames next morning are made across the state. However, with the changing times, making bhelaghar with various themes has become a trend among the people. In many parts of Assam, placards opposing the Citizenship Amendment Act are also being placed in-front of the bhelaghar.
Meji, a thatch-and-bamboo structure which is consigned to flames early morning on the Bihu day as homage to Agni, the fire god are also being made across the state.