Guwahati: In a shocking incident a robbery has taken place at the 400-year-old famous Sufi shrine Mohammad Rangmal Aulia Dargah Sharif in Assam's Dondua at Morigaon district on the wee hours of Thursday.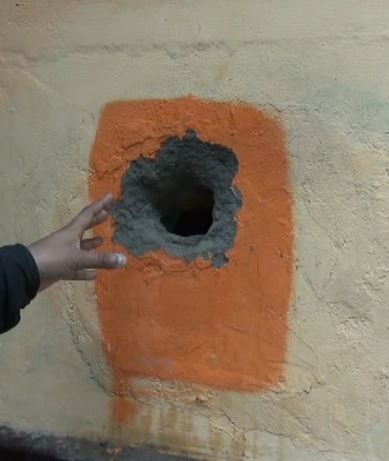 The miscreants dug a hole through which they looted the cash from the Dargah Sharif premise.
According to the Dargah Committee, the robbers have looted around ₹ 1 lakh cash from the donation box. The committee informed that the donation box was last opened 6 months ago.
"It is a very sad incident. This has happened many times before. We even lodged a police complaint and managed to get hold of the person who did it. But after that it has not been repeated," said the secretary.
Set up in 1672, the Rangmal Aulia Dargah Sharif has devotees coming from different parts of the state and mostly from nearby areas. Thursday is considered to be an auspicious day and both Hindus and Muslims visit the Dargah on this day. The robbery incident has brought a sense of insecurity among the locals.