The much-awaited Assamese movie 'Sri Raghupati' will be released today as Gauhati High Court has dismissed the former producer's case.
The high court passed a categorical order directing release of the motion picture 'Sri Raghupati' today.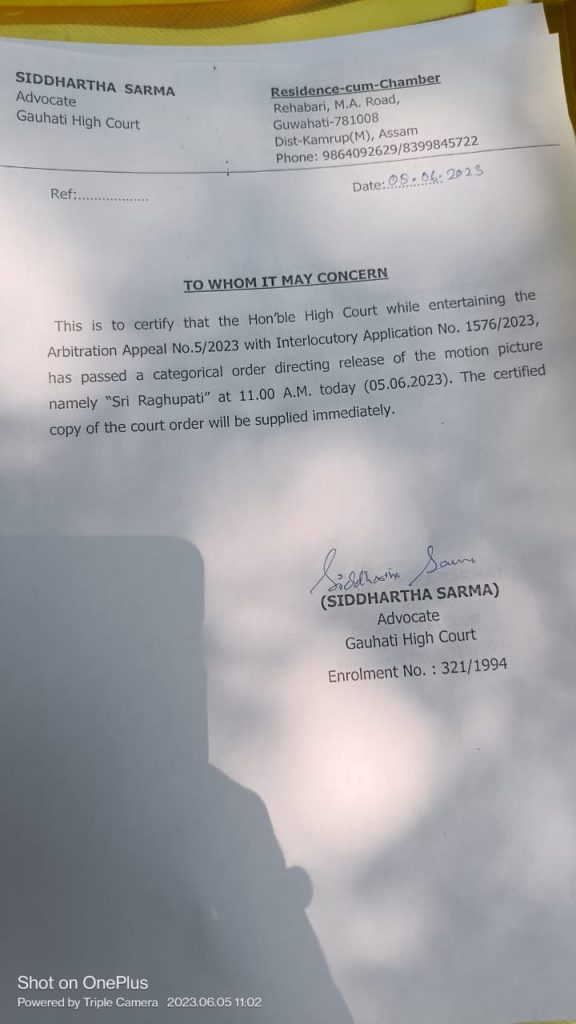 The court dismissed a lower court's stay order following a case filed by former producer Suruj Sarma.
It may be mentioned that earlier a lower court had put a stay order on the film's release that was scheduled to take place June 2. The Kamrup (M) District and Sessions Judge Court put the stay order over allegations of breach of contract with former producer Suruj Sarma.
Producer Salen Kumar Sharma, whose 'Maniratna Entertainment' was set to release the film on the day, had to approach the Gauhati High Court regarding the matter after the lower court stayed the release of the film till June 15.