Prime Minister Narendra Modi Friday flagged off the Ganga river cruise from Varanasi. The 51-day cruise, being pitched as the world's longest river cruise, is expected to reach its final destination — Dibrugarh in Assam — on March 1.
"The beginning of the world's longest river cruise service on river Ganga is a landmark moment. It will herald a new age of tourism in India," Prime Minister Modi said, while flagging off the cruise virtually via video conference.
Set to sail from Varanasi, the cruise ship, MV Ganga Vilas, will cover 3,200 km over 51 days, crossing 27 river systems and several states before ending its journey at Dibrugarh. The voyage is packed with visits to 50 tourist spots, including World Heritage spots, national parks, river ghats, and major cities like Patna in Bihar, Sahibganj in Jharkhand, Kolkata in West Bengal, Dhaka in Bangladesh and Guwahati in Assam.
It will make pit-stops to cover the famous Ganga Arti in Varanasi, the Buddhist site of Sarnath; and even Majuli, the largest river island in Assam. The travellers will also visit the Bihar School Of Yoga and Vikramshila University. The cruise will traverse through the Sunderbans in the Bay of Bengal delta, as well as the Kaziranga National Park.
The vessel has three decks,18 suites on board with a capacity of 36 tourists, with all the luxury amenities. The maiden voyage has 32 tourists from Switzerland signing up for the entire length of the journey. It will cost approximately Rs 25,000 per person per day.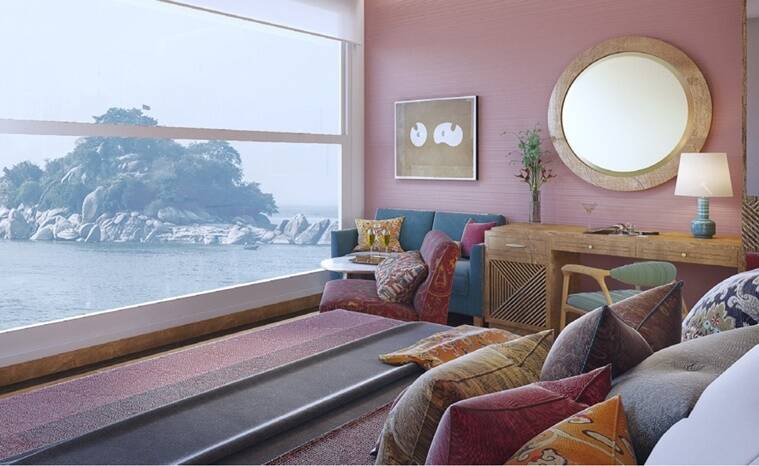 The maiden voyage has 32 tourists from Switzerland signing up for the entire length of the journey.
While it will be managed by private operators, the Inland Waterways Authority of India (IWAI), under the Ministry of Shipping, Ports and Waterways (MoPSW), has supported the project. The operator said that they have already planned MV Ganga Vilas's next voyage for the month of September this year, and bookings will open shortly. The tickets can be booked from the website of Antara river cruises.
Highlighting the need to develop river cruise tourism in the country, Union Shipping & Ports Minister Sarbananda Sonowal said that the sector would generate employment opportunities in the hinterland. He said the river tourism circuits will be developed and integrated with the existing tourism circuits for maximum exposure and rapid development of this sector in the country.