Guwahati: The Assam government on Wednesday has given 'temporary charge' to  Dhruba Bora, APS, Additional Superintendent of Police (HQ) Nagaon has been given the temporary charge of the Superintendent of Police, Nagaon until further orders, reads a Home Department of Assam notification.
The notification dated February 9, states that Anand Mishra, Indian Police Service (IPS), Superintendent of Police, Nagaon has been transferred to the Assam Police Headquarters, Ulubari with immediate effect.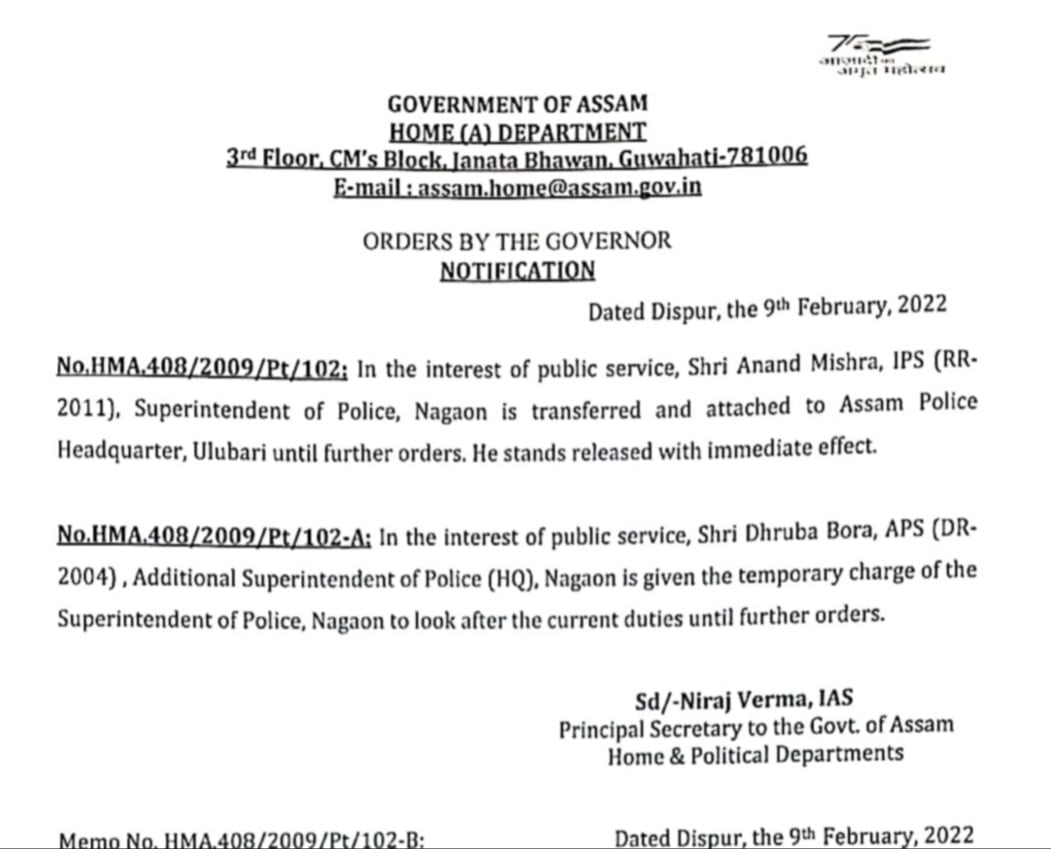 Anand Mishra got into controversy after police shot a student leader  Kirti Kamal Bora in Nagaon recently. The incident created a lot of public uproar resulting in a Government inquiry that found the Police on duty guilty.
Bora was left injured in the encounter and is currently recuperating at Gauhati Medical College and Hospital. Mishra has been attached with Assam Police Headquarters in Guwahati, according to a government statement late Wednesday. His replacement is yet to be announced.
The transfer comes a day after the state government asked the DGP to suspend sub-inspector Pradeep Bania in connection with the same case.