Guwahati: Manipur Chief Minister N Biren Singh on Thursday flagged off a consignment comprising one metric tonne of organic black rice, locally known as 'Chak-Hao' to Europe.
"Flagged off the Europe-bound consignment of Black Rice (Chak-Hao) today. The support extended by Govt. of India has enabled our farmers to export our products at a remunerative price. The people of Manipur thank Hon' PM @narendramodi  Ji for his unwavering support for our farmers," the Chief Minister tweeted.
During the event, the Chief Minister also flagged off vehicles carrying quality seeds for distribution to villagers affected by Government's anti–poppy' drive as part of the 'war on Drugs' campaign.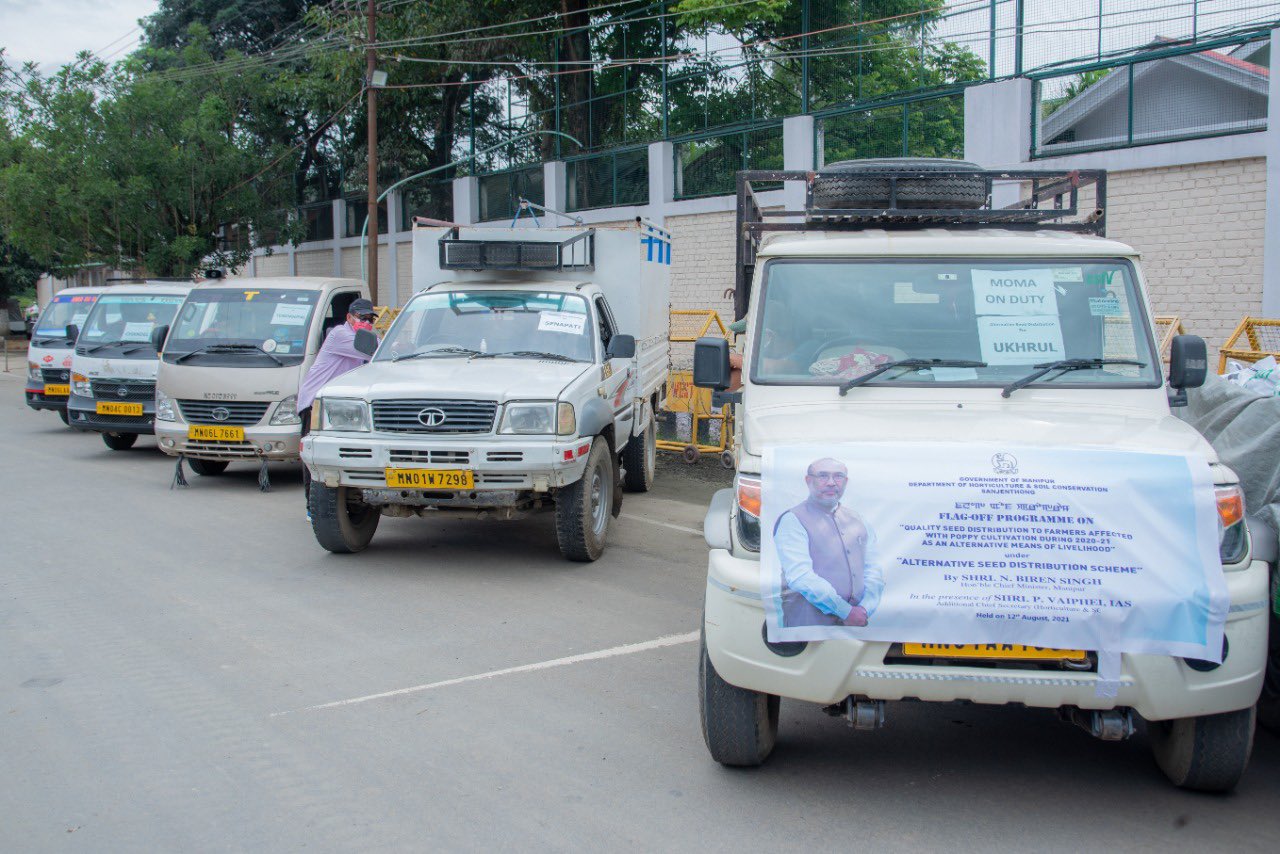 The quality seeds are being provided to villagers under the Alternative Seed Distribution Scheme by the Department of Horticulture and Soil Conservation of Manipur.
Speaking during the event, Chief Minister N Biren Singh said that 'Chak-Hao' had received the Geographical Indication (GI) tag and has good demands from different parts of the country as well.
He said that for the first time, one metric tonne of the highly nutritious rice variety was being exported officially to different European countries.
He further said that export of organic ginger and pineapple are also being done regularly under the aegis of Manipur Organic Mission Agency of the Department of Horticulture and Soil Conservation.
Stating that all necessary supports are being extended to farmers in this regard, Singh said that there is need for quantity and quality increase in production of indigenous rice varieties.