By Rinkumani Pathak
GUWAHATI: BJP strongman in Northeast and North East Democratic Alliance (NEDA) convenor Dr Himanta Biswa Sarma took oath on Monday as the 15th chief minister of Assam. Sarma has succeeded Sarbananda Sonowal, the 14th CM of the State.
Here are some lesser-known facts about Dr Himanta Biswa Sarma:
Dr Sarma acted as a child artist in the blockbuster Assamese movie of the early 80s — Kokadeuta, Nati aru Hati. (This story published on www.newslivetv.com)
Dr. Himanta Biswa Sarma as charismatic child artist was seen commandeering a majestic elephant for a popular song in the film.
Dr Sarma who is known for his oratory skills earned name as a promising debater in his student days. He was best debater of prestigious Manik Chandra Baruah Memorial Debating Competition of Cotton College for several years. (This story published on www.newslivetv.com)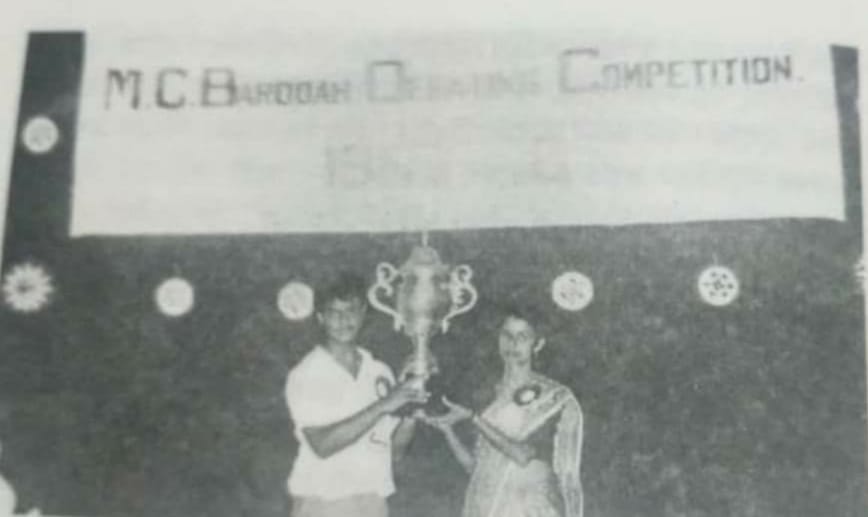 The BJP strongman in Northeast has also several books to his credit. He has penned three books in Assamese – Samagata Samay , Bhinna Samay Abhinna Mat and Eta Saponar Pam Khedi. Sarma recently translated biography of union home minister Amit Shah from English to Assamese. He translated the English book titled 'Amit Shah and the March of BJP' to Assamese –  'Amit Shah aru Agragami BJP'.
Congratulations to @himantabiswa Ji and the other Ministers who took oath today. I am confident this team will add momentum to the development journey of Assam and fulfil aspirations of the people.

— Narendra Modi (@narendramodi) May 10, 2021
Congratulations to Shri @himantabiswa ji on being sworn-in as the Chief Minister of Assam and all those who took oath today.

I am confident that under PM @NarendraModi ji's guidance and your leadership, the state of Assam will set a new benchmark of peace, progress & prosperity. pic.twitter.com/DCTLZLy7Sn

— Amit Shah (@AmitShah) May 10, 2021
With blessings & grace of people of Assam, I took over as Chief Minister of the state today.

Taking Assam to greater heights of prosperity and making it as among the leading states, pursuing the ideals and values of Adarniya Pradhan Mantri Sri @narendramodi, is our pledge. pic.twitter.com/fhJERouAVL

— Himanta Biswa Sarma (@himantabiswa) May 10, 2021