Guwahati, 18 June: The Indian Awaz Foundation recently dispatched an flood relief aid for flood-affected people on Sunday in Chenga area under Barpeta District, which is said to be the most affected region in Lower Assam during the recent floods.
The team members under the project 'Aid for Assam' carried rations for around 60 families including rice, dal, oil, biscuits, soya bean, soaps, sanitary pads, etc, and distributed among the people affected by flood.
Md Nazim Ahmed, founder of Indian Awaz Foundation, expressed gratitude to all who came out to support them in this noble cause. "Smile in those faces were enough for me to travel hundreds of kilometres, life is not easy for them. We complaint about so many things in life what will they complaint about, of not having a house, not have the daily basis necessity to live or the basic education.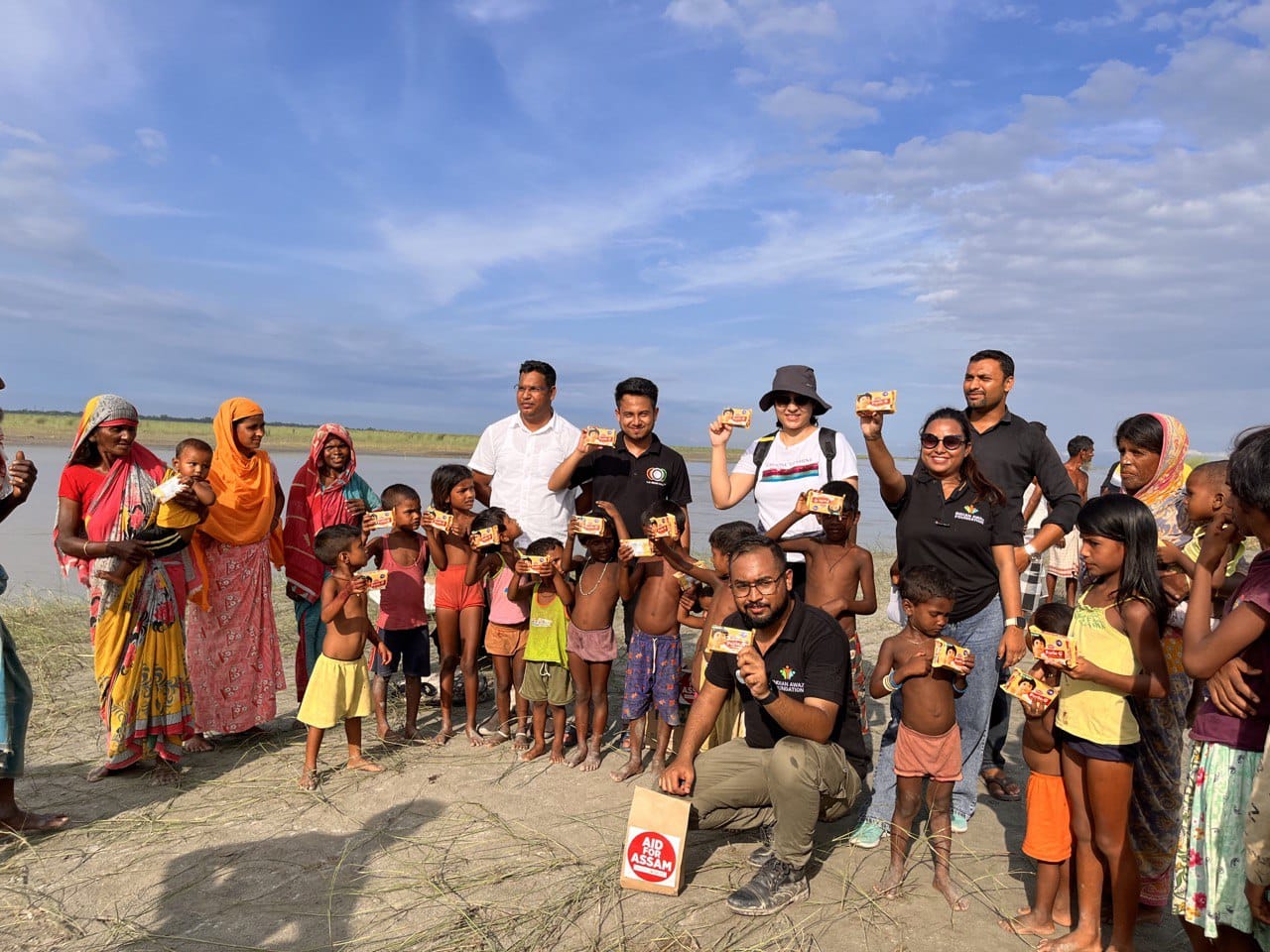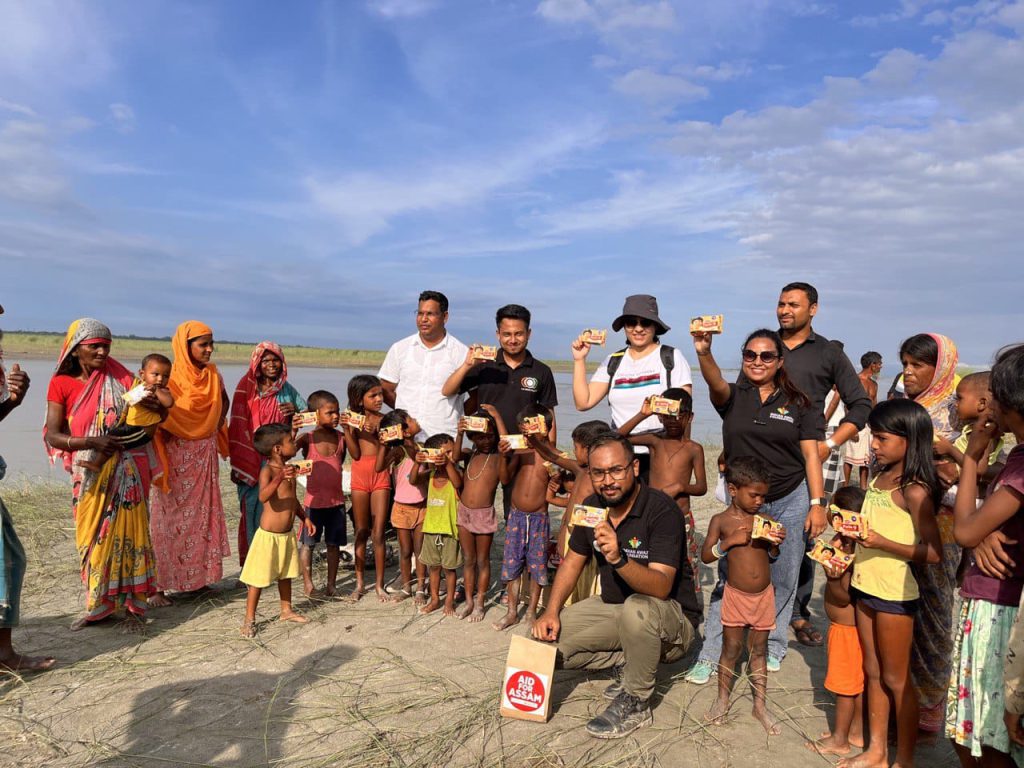 I am thankful to the donors who have supported aidforassam.org and gave me an opportunity to bring smile to their faces.
I believe money will not last. fame will not last ,but how you touch others' lives will always stay behind!
spread love," Ahmed posted on Facebook.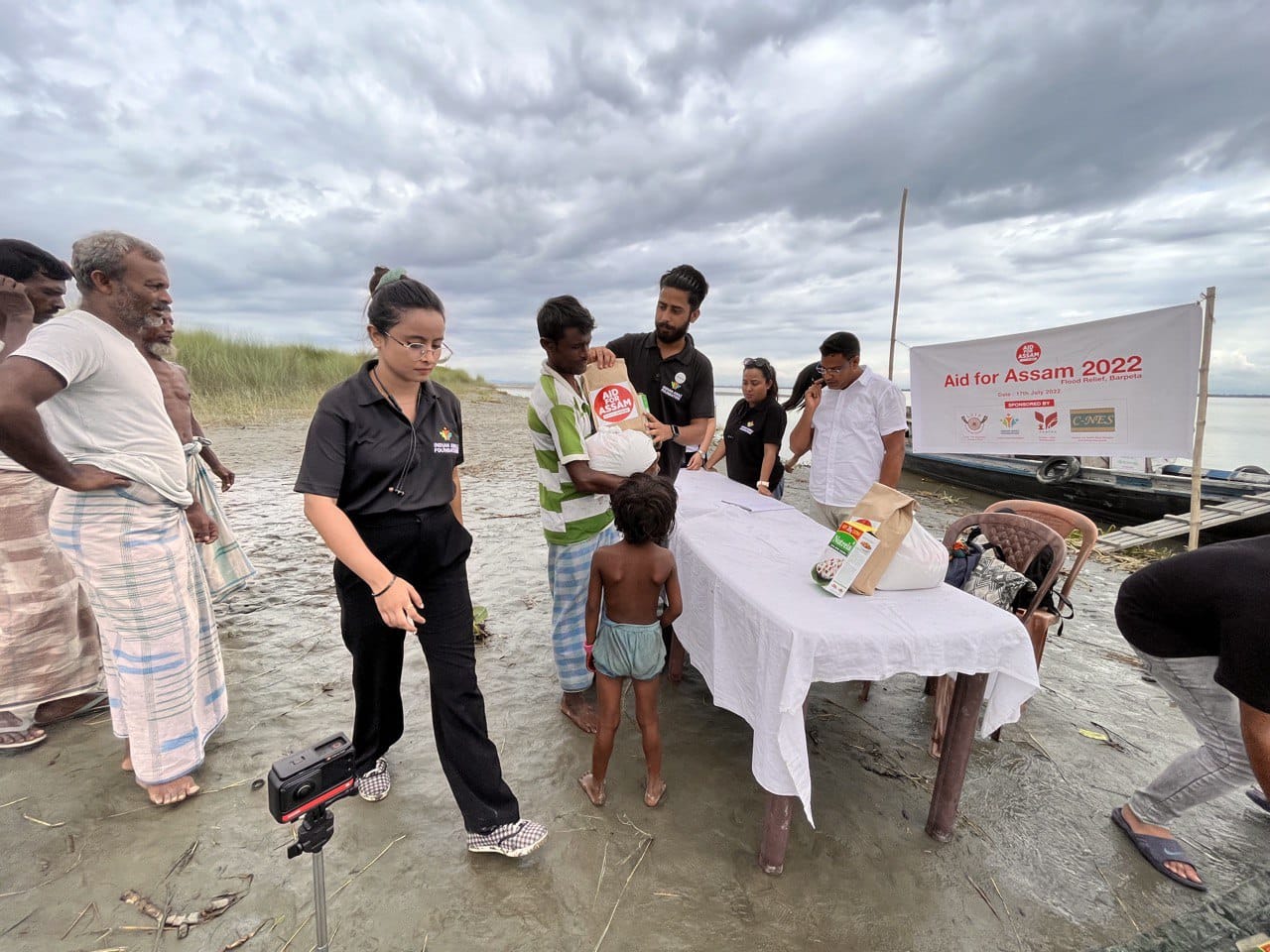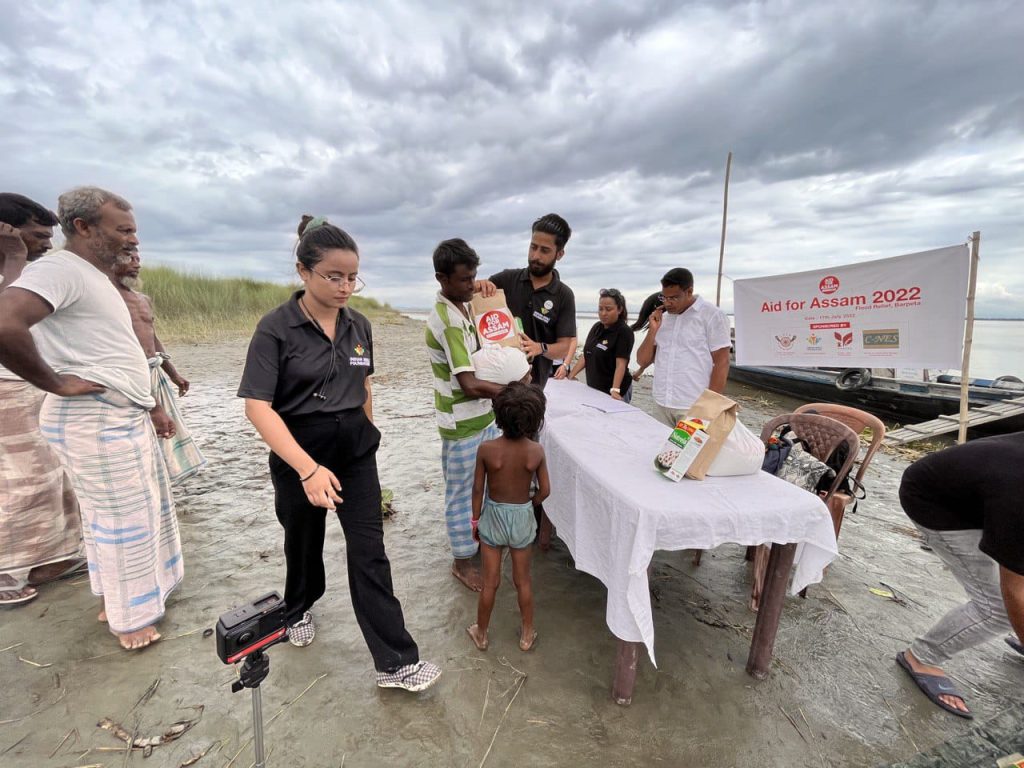 Along with the aid, the Indian Awaz Foundation along with social workers conducted an awareness on health and menstrual hygiene program in the area.
"The situation of the affected families are so devastating and painful, no matter how much we do it seems very less and we the IAF family would request everyone to come forward and do as much as they can even if not through us but by themselves or any other means," Md Nazim Ahmed, told the media.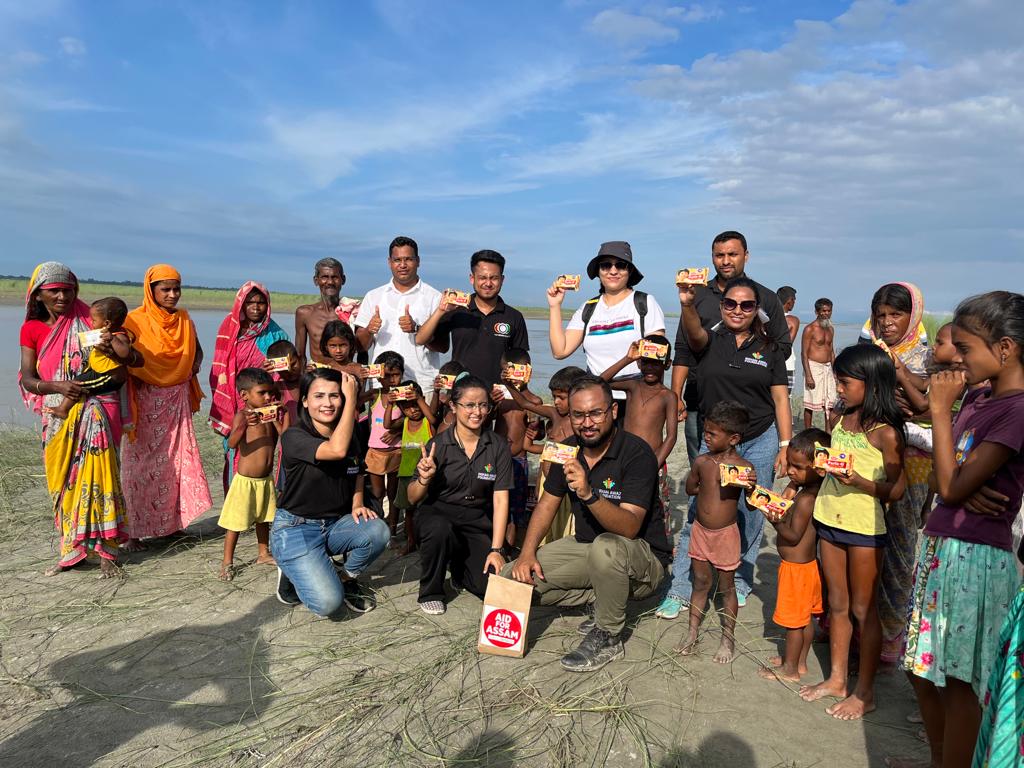 "Indian Awaz foundation will work towards various initiatives to reach out to people of Assam under the project 'Aid for Assam' with the support of the donors who have always been supportive to our various initiatives
The initiative was sponsored by 'LUIT- The Assamese Society based in Pune and Pratha', it was also supported by various organisations and collectively the relief aid was arranged under the project 'Aid for Assam'," Nazim Added.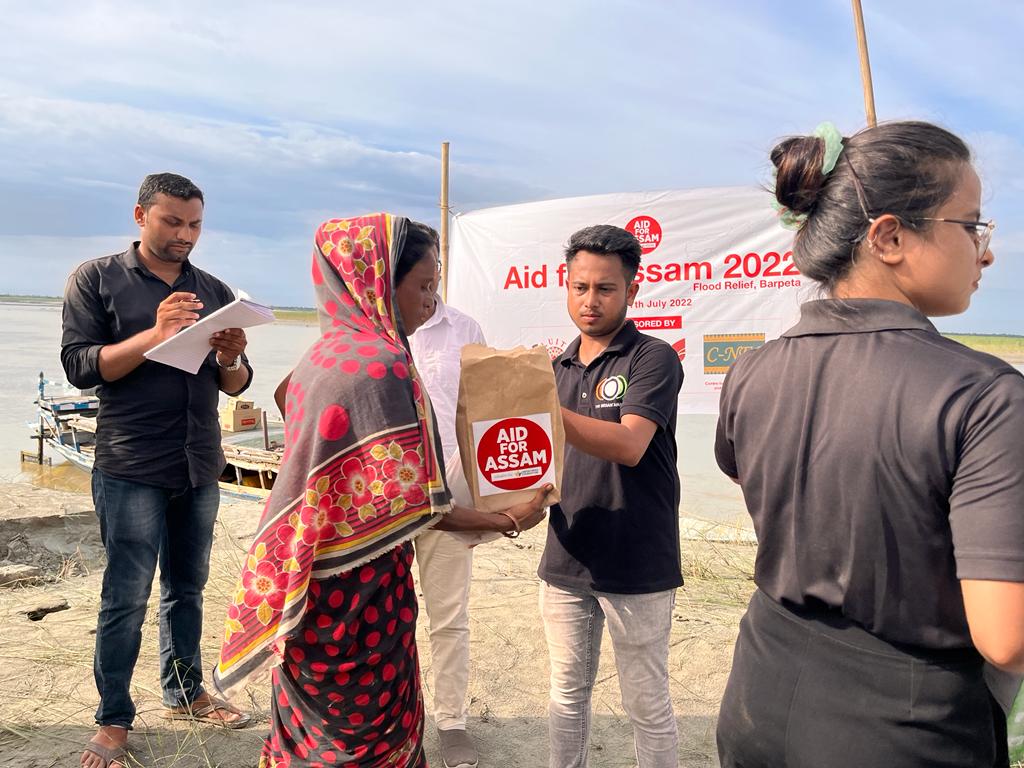 Notably, 'Aid for Assam' is a campaign by Indian Awaz Foundation, which is active since year 2021, they have been taking steps in order to help the people who are affected by natural disaster.