Assam Cricket Association (ACA) on Friday released the ticket price list for the upcoming One Day International (ODI) clash between India and Sri Lanka which is scheduled at Guwahati's Barsapara stadium in January 2023.
The big match between India and Sri Lanka will be played on January 10, 2023.
Check the full list below –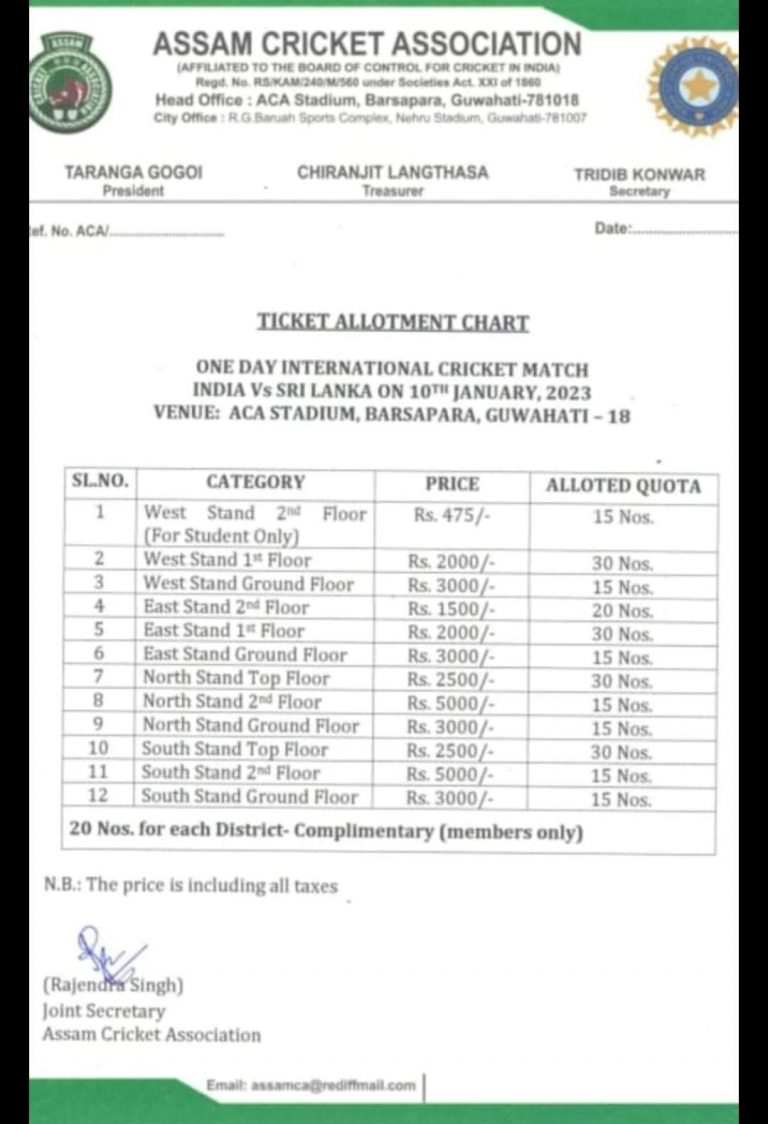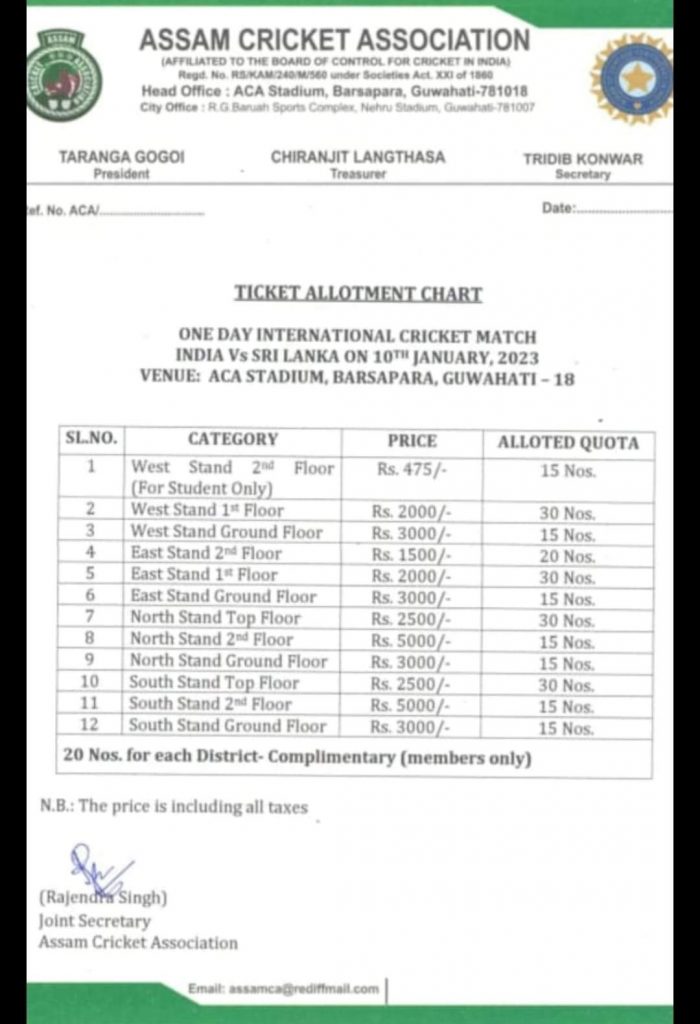 The Sri Lankan Cricket team is slated to tour India in the month of January, next year. In that regard, a Board of Control for Cricket in India (BCCI) team was scheduled to arrive in Guwahati in order to conduct inspections of the stadium.