GUWAHATI: In a new twist to the alleged gunning down of AASU activist-turned-ULFA-I cadre Biju Gogoi alias Bhagya Axom by the outlawed organization, United Liberation Front of Asom-Independent (ULFA-I) on Thursday claimed that Biju was not killed by ULFA-I but he committed suicide by shooting himself with a gun.
Rebutting all allegations leveled against the organization by Santosh Lama alias Apu Axom, a suspected ULFA-I cadre who was arrested by Tinsukia police in Jairampur near the Assam-Arunachal Pradesh border on Wednesday, ULFA-I in a statement stated that Biju Gogoi alias Bhagya Axom was "suffering from inferiority complex and was morally down after falling into the trap of his teammates". He committed suicide after failing to discharge his due duties, a suicide note sent to News Live by ULFA-I stated.
"He shot himself in the head with a gun at the camp between 12 am to 3 am on February 21, 2022, the alleged suicide note written by Biju Gogoi further stated.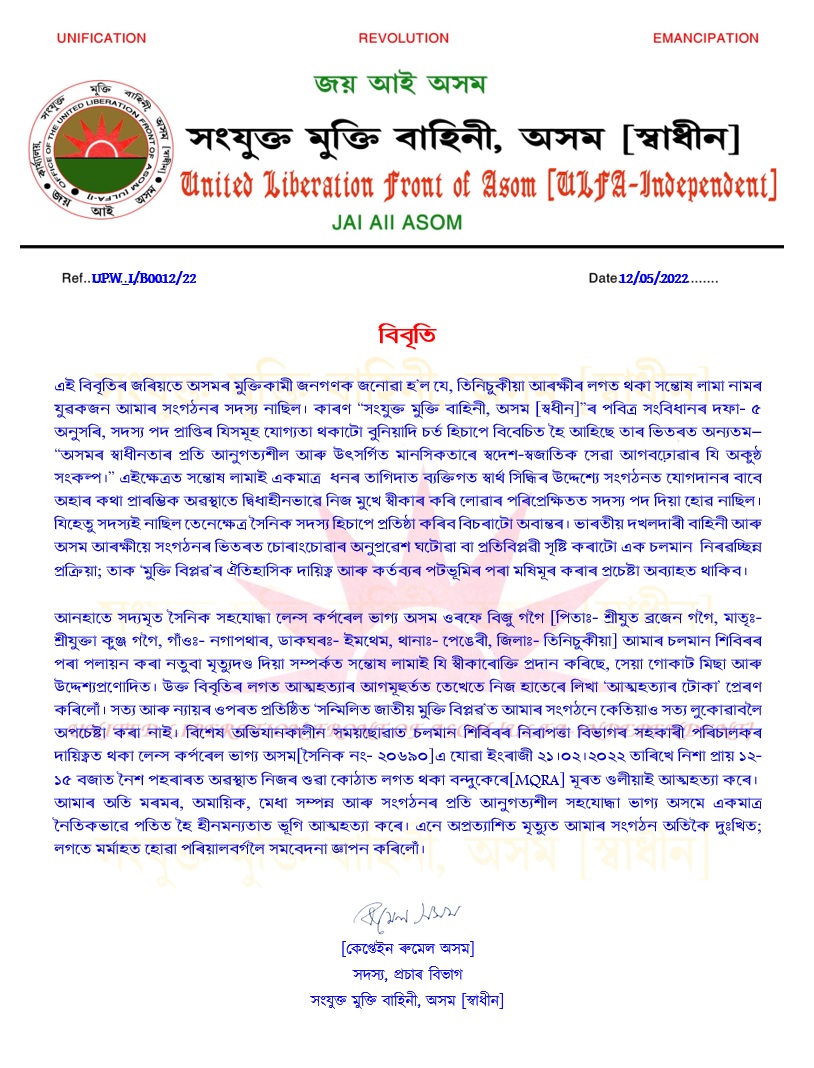 The banned militant outfit also claimed that Santosh Lama alias Apu Axom – the person Tinsukia police said was an ULFA-I cadre – was never given the rank of a cadre as he failed to stand by the constitution of the ULFA-I.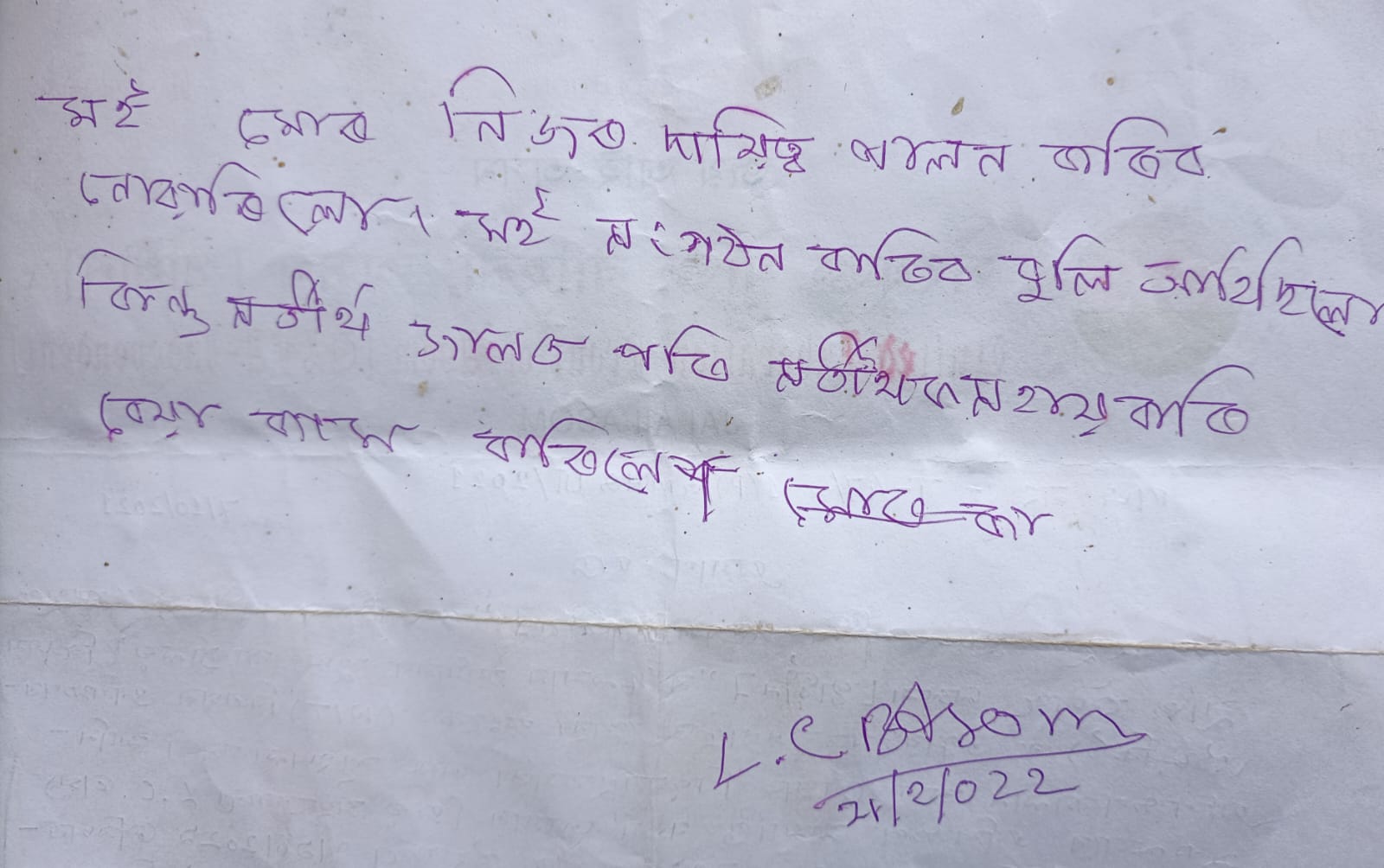 According to ULFA-I, Lama who left his home to join the ULFA-I was more interested in extortion-related activities rather than the outfit's core demand for sovereignty of Assam. "He was never given the rank of a ULFA-I cadre," stated ULFA-I in the press statement.