GUWAHATI: A man was caught stealing fire fighting equipment from Gauhati Medical College and Hospital's Super Specialty Hospital on Friday.
According to reports, the thief was caught red-handed by the hospital authorities while he was trying to steal costly brass fire fighting equipment from the GMCH Super Specialty Hospital. The man was carrying a bag containing screwdrivers, brush, line tester and electric line cutter. He was caught by the hospital staff after they saw him entering the fire-fighting equipment room on CCTV camera.
View this post on Instagram
It is to be mentioned that the same person had earlier stolen the same equipment from the hospital and that, too, was captured on the CCTV camera. The first recorded footage was on December 12, then on December 15. Today was his third attempt and he got unlucky.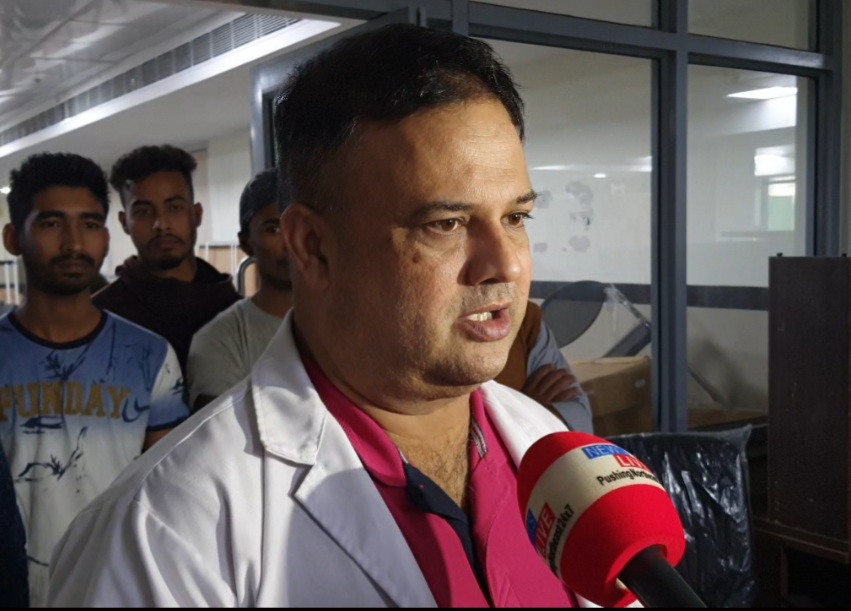 Speaking to News Live, Gauhati Medical College and Hospital, Superintendent, Dr. Abhijit Sarma said, "Today, we saw him face to face for the first time. We had seen him earlier on CCTV footage. He is the third thief we have caught in these days. People are not aware that the hospital has got CCTV surveillance. On December 12, at around 04:00 PM, we saw in the CCTV footage that this person came and stole fire-fighting equipment from the Super Specialty Hospital (previous COVID care hospital). This particular fitment made of brass that are very costly and are sold in the black market. Again, he came on December 15, and today finally we caught him. We were observing him and we were waiting to catch him. Meanwhile, we shared his photograph with our officials and he came today and the person who looks after the CCTV surveillance saw him and we caught him."
Later the hospital authorities informed the Bhangagarh Police Station and lodged an FIR.
"Similar incidents have occurred in GMCH, too, and we doubt he is the same person who did it. We have called the Bhangagarh Police and handed him to the officials. An FIR has been filed from our side," Dr. Sarma added.