Guwahati: Christmas is on Sunday and preparations are in full swing with Guwahati blooming with lights and decorations.
At the St. Josephs Cathedral in Don Bosco School, Guwahati, the organisers are working round the clock to ensure a wonderful time for all. The church is being decorated with colourful lights, stars, bells to celebrate Christmas.
The church has made elaborate plans to celebrate the festival.
People and traders dealing in Christmas items are now getting ready to embrace the celebrations.
The city is decked up in twinkling lights and decorations adorning its buildings and streets. The streets of Guwahati are exhibiting an array of Christmas items in decorated shops and makeshift kiosks, especially put up for the festive season.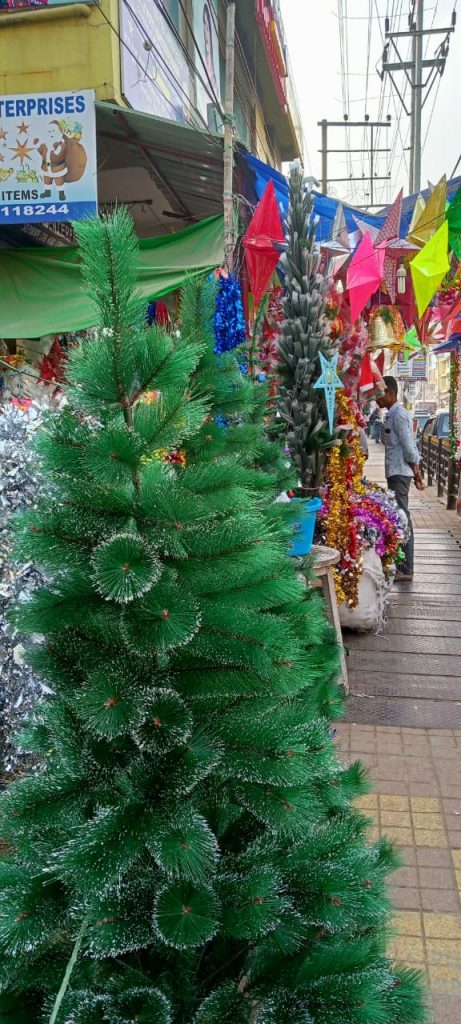 Popular shopping stops such as Fancy Bazar, Silpukhuri, Ganeshguri, Zoo Tiniali etc. are doing their best to ensure maximum footfall. Special shops selling Santa Claus masks, Santa hats, small Santa figurines, Christmas trees, stars of different sizes, Santa costumes, etc have sprung up in these areas. Christmas trees are available in a range from ₹40 to ₹4000, while Santa Claus dolls are priced from ₹10 to ₹6000.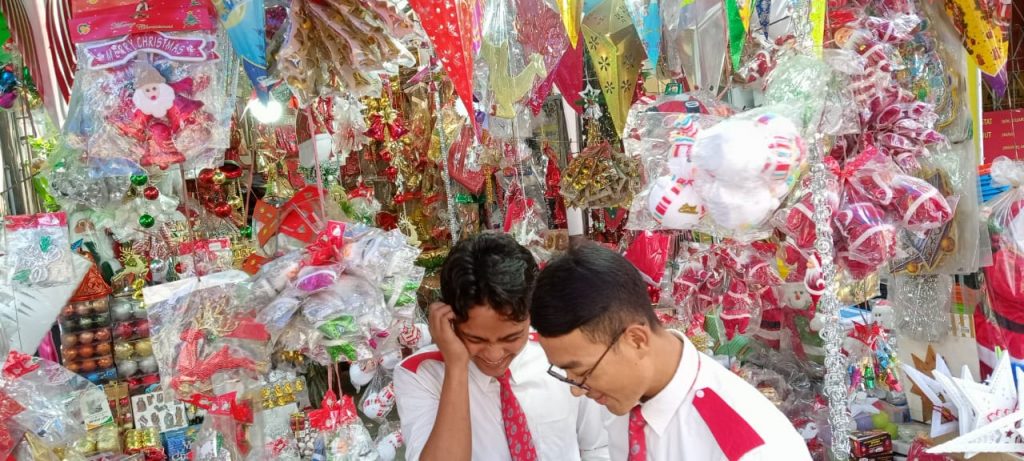 City folks are also busy scrambling for their last-minute shopping.
"There is a steady demand for the traditional plum cake, we are trying to attract more sales by producing some good, designer cakes with Christmas-specific icings," said a bakery owner in Ganeshguri.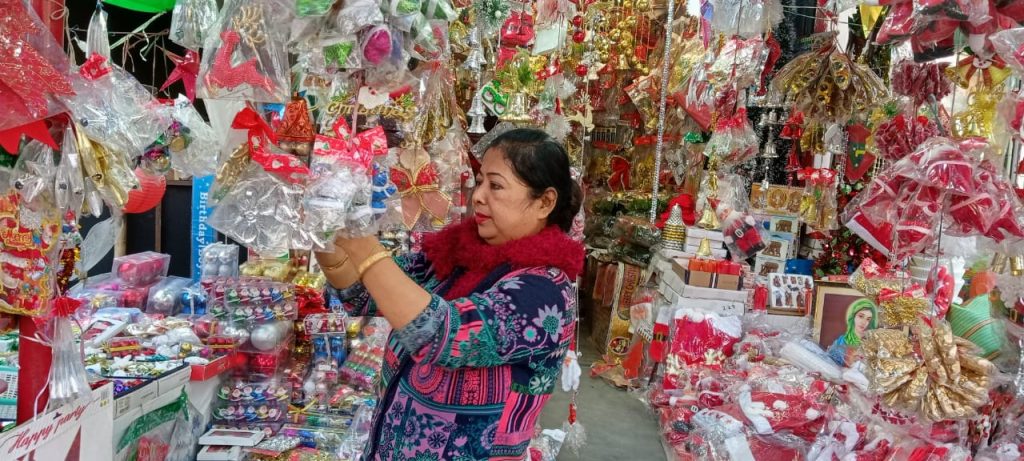 Churches, Missionary schools, Christian religious centres, Shopping Malls, Restaurants in Guwahati are being decorated with colourful lights, stars, bells to celebrate Christmas.
Though Christmas is celebrated mainly by the Christian community, the entire city joins in the revelry nevertheless. Pre-Christmas events like carol singing, cake festivals and cultural programmes and carnivals are being planned throughout Guwahati.
Various pre-Christmas programmes are also being organised in the run up to the festival in different parts of the city.