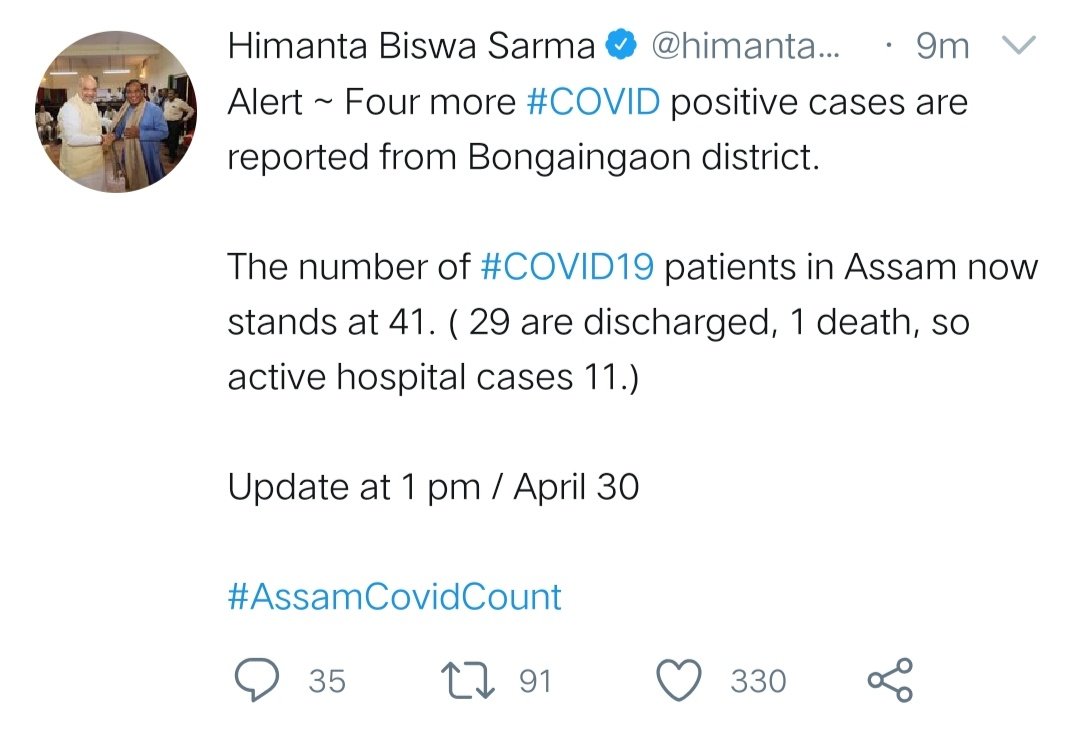 BREAKING: FOUR MORE TEST COVID-19 POSITIVE IN BONGAIGAON
GUWAHATI: In Assam four more COVID19 positive cases have been reported from Bongaingaon district.
This was announced by Assam Health Minister Dr. Himanta Biswa Sarma through his twitter handle.
The number of COVID19 patients in Assam now stands at 41. A total of 29 patients have been discharged. The number of active hospital cases in Assam stand at 11.
Assam has so far seen just one death due to COVID19 complications.