With a humble beginning in 2014, Borthakur's IAS Academy is excelling in providing premium coaching for Govt competitive exams in Assam. Completing eight wonderful years we have seen many ups and downs which have bestowed us with the honor to be the most trusted brand of coaching services in the entire state and even in the region. Four aspects which make us stand alone from our peers are:
India's top ranked Faculties,
Updated Study Materials,
the cross-state presence and
BIAS App
The academy is best known for having India's finest faculties, has successfully seen 500 plus selections in less than a decade. Spread in Guwahati, Jorhat, Dibrugarh, Jaipur and Ahmedabad, the institute is fully accessible online, which is first-of-its kind in the Northeast. With the best-of-industry faculties, best study materials, increasing success rates, and the latest advancement of online learning facilities, the academy is the new face of IAS coaching in Northeast India.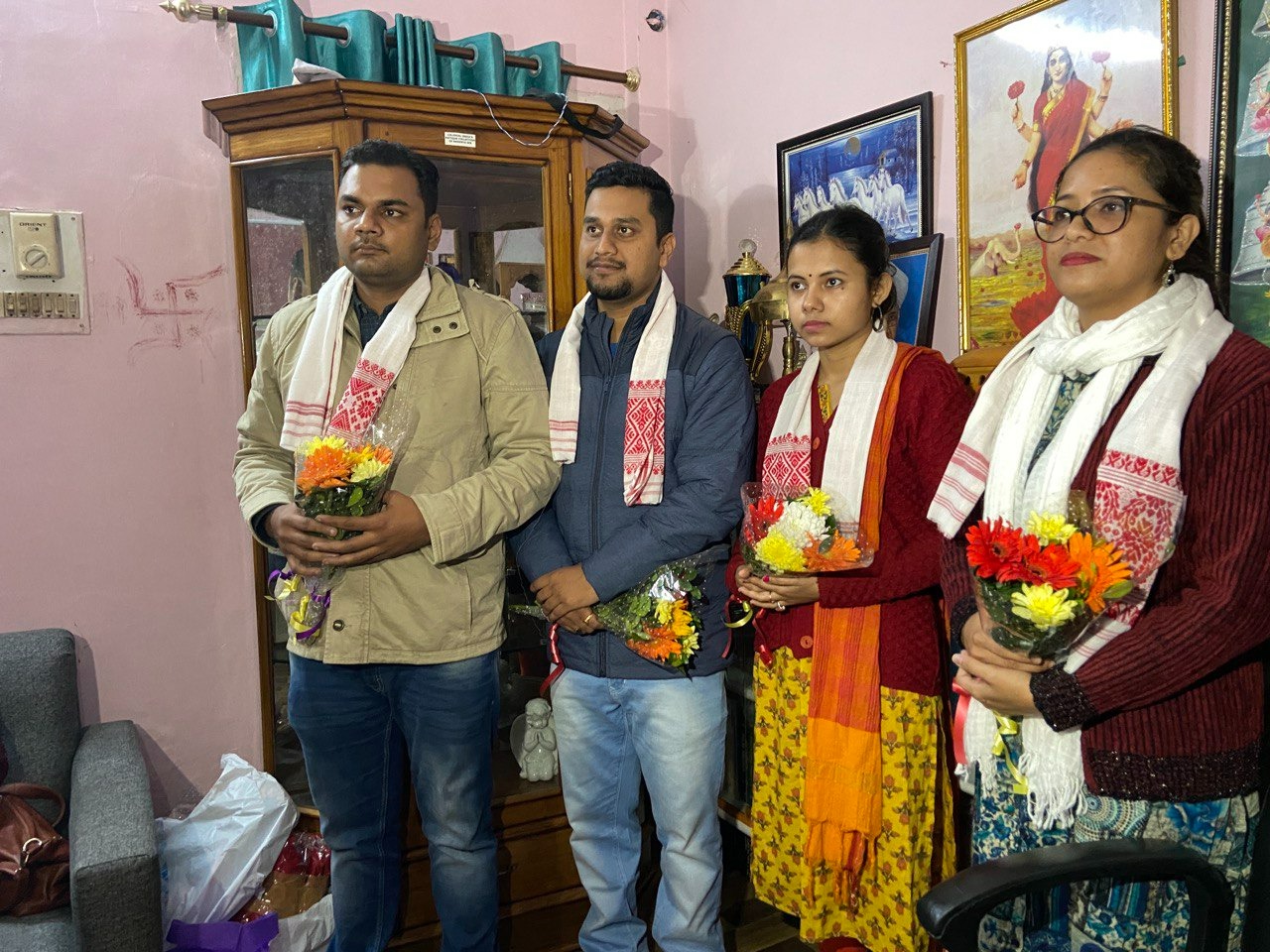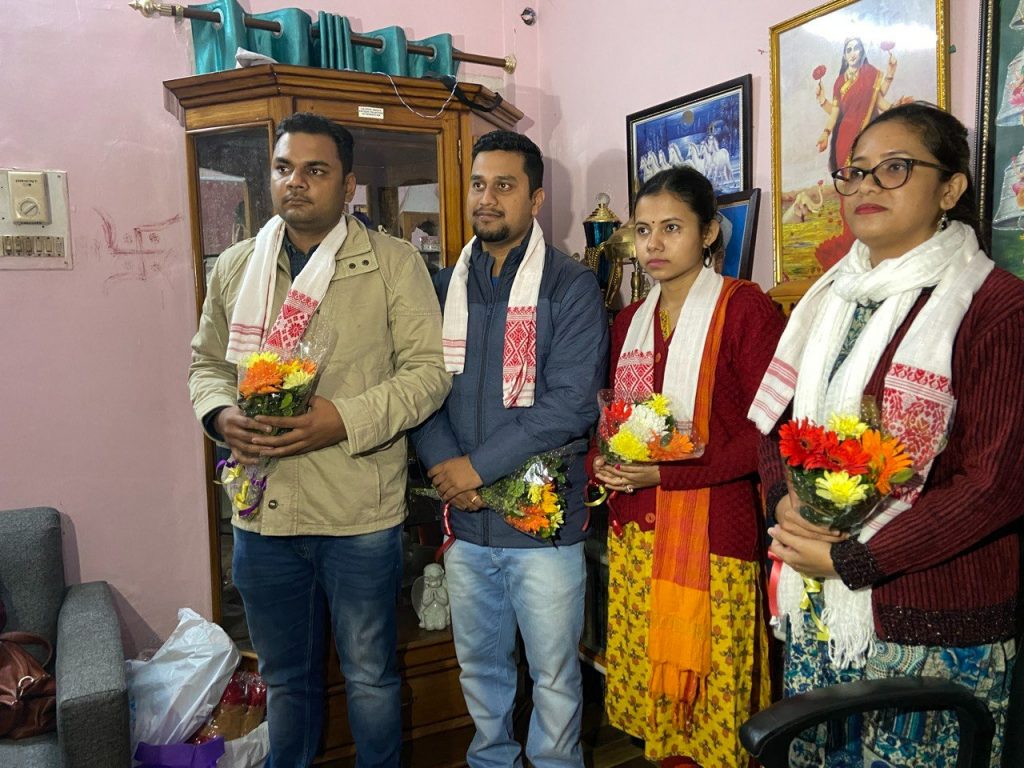 Courses available:
APSC Regular: 10 months
UPSC Regular: 10 months
APSC Regular (Online): 8 months
UPSC Regular (Online): 8 months
APSC Prelims: 90 days
Assam Govt. Exams: 3 months
Noted academician and faculty like Avadh Ojha, Ganesh Subramanian etc are well associated with the coaching centre, which provide yearly seminars for the young aspirants of the region. This year the institute shines with 106 selections in APSC CCE 2021-22. Juri Kalita ACS Rank-2, Jebin Gulnar ACS Rank 3, Irish Arman Ahmed ACS Rank 6, including 40 more ACS and 30 plus APS selections with other posts have been bagged by the institute. The Institute had claimed 40 plus APSC CCE Selections in 2018-19 as well which have doubled in the current year results.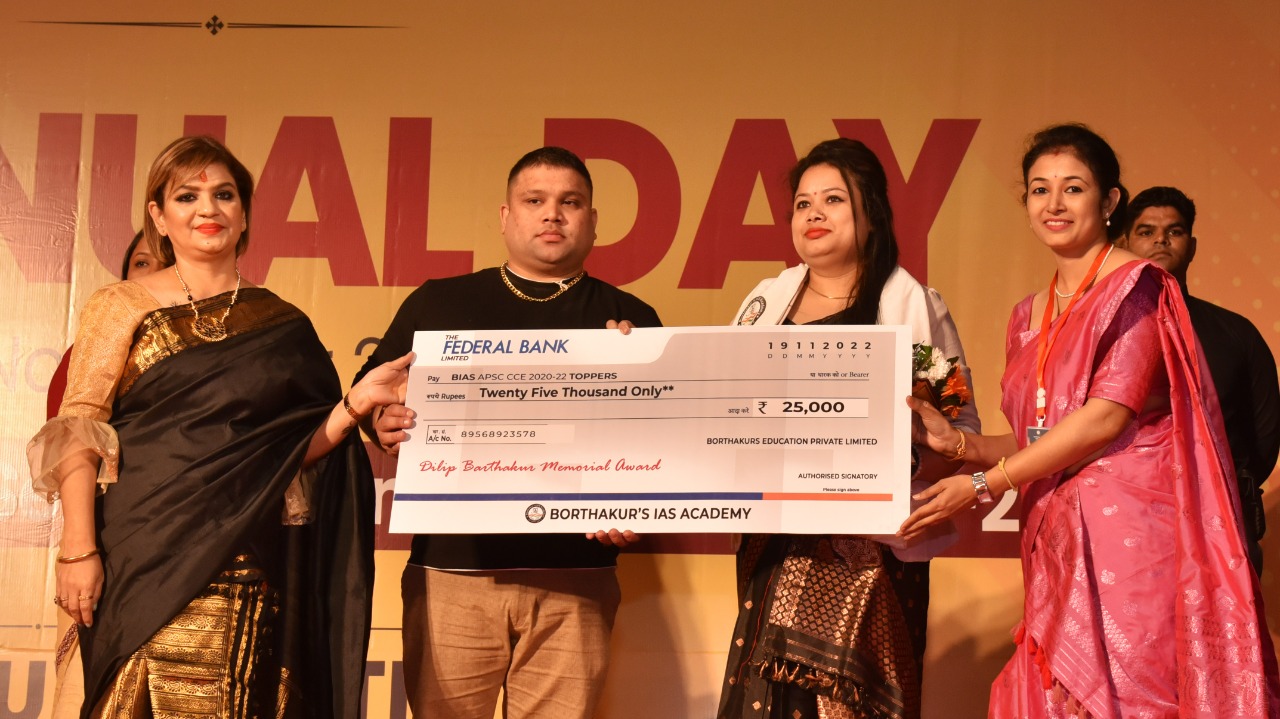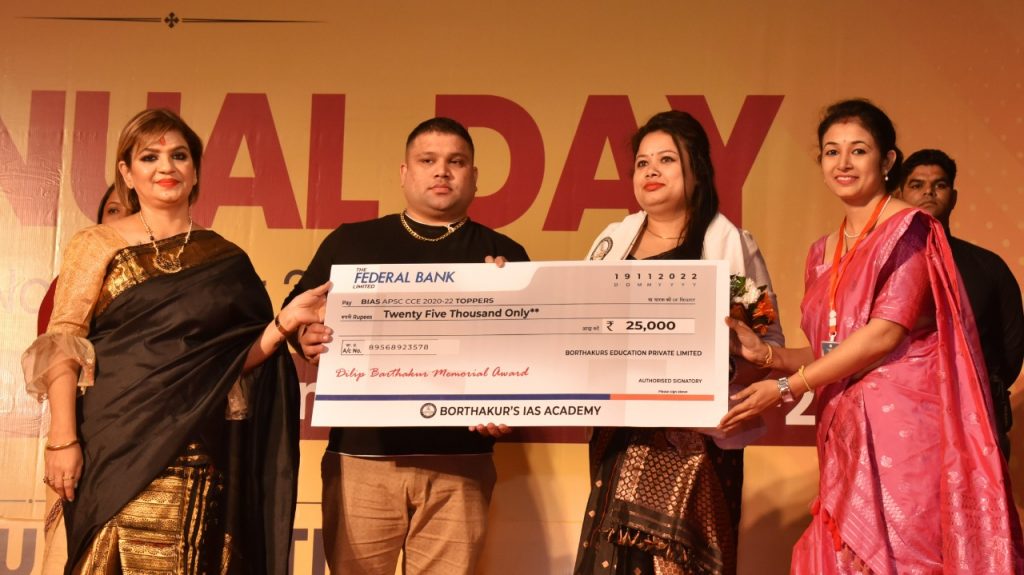 The much-awaited 'Dilip Barthakur memorial award' has been bestowed to the successful candidates of APSC 2020-22 on November 19th, 2022 at the Annual Day event held at GMCH auditorium, Guwahati. As per the award, the first three rank holders of the institute have been paid Rs 25,000 each and other rank holders have been conferred with Rs 5000 each.
Admissions open for APSC Prelims.
Retired IAS Officer Sri Sailen Kumar Nath joined as the new CEO of Borthakur's IAS Academy, w.e.f, January 9, 2023. An eminent Geography faculty, Sri Sailendra Nath joined civil services in the mid of his teaching career. After exploring many departments for the services, Sri Nath has retired as the Commissioner & Secretary to the Govt of Assam, Handloom, Textile and Sericulture departments. A long-time associate of the institute, his presence will be beneficial for the aspirants of the institute.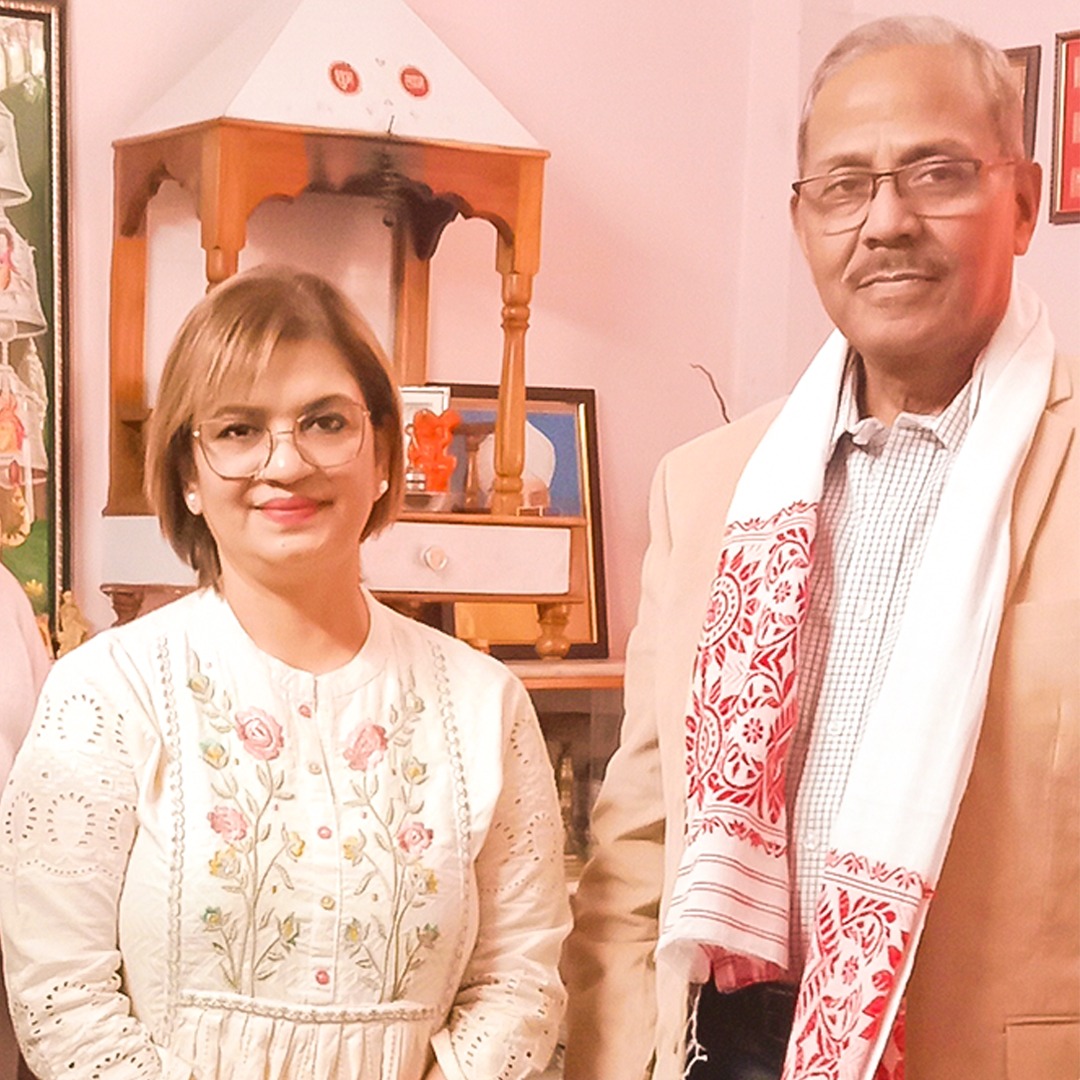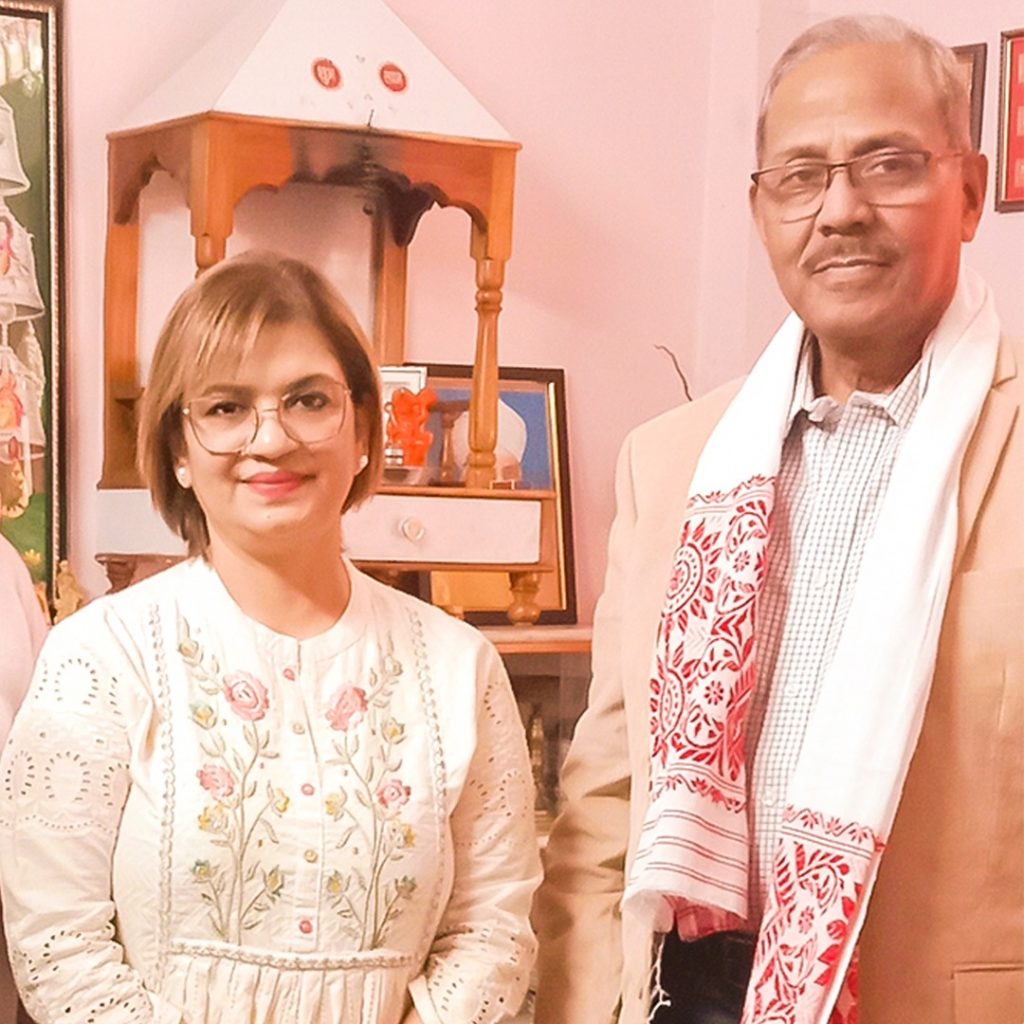 Recently the coaching centre has launched its new APSC Prelims course of 90 days duration with only Rs. 7500/- including study materials and test series.