GUWAHATI: Two police officers posted at Gauripur Police Station under Dhubri district were caught red-handed while taking a bribe and were arrested by the vigilance and Anti-corruption cell of Assam Police on Wednesday evening.
The two police officers are Satyajit Borthakur, officer-in-charge, and Abu Kalam Azad, assistant sub-inspector of Gauripur Police Station in Dhubri district of Assam.
An undercover team of CM's Vigilance & Anti-corruption Cell from Guwahati launched an operation and caught the police officers red-handed while taking a bribe of Rs.1 lakh from an undercover agent acting as a complainant.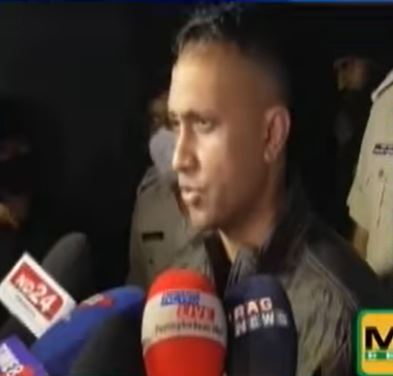 "We started a war against all corrupt practices. From the first day, I clearly said that no corrupt practices will be tolerated. There were reports that OC Gauripur is involved in various illegal activities. The matter was reported to higher authorities. So, an operation was launched and the two Police officers were caught red-handed," said Dhubri SP Anand Mishra.
https://www.facebook.com/newslivetvofficial/videos/784937975411501/