GUWAHATI: Assam man Bulbul Saikia built a seaplane using a Bajaj Pulsar motorcycle engine.
Saikia, a mason by profession hails from Chorai pani village in Titabor, Jorhat, Assam.
Speaking to Newslive, Bulbul Saikia said, "I wanted to build something on my own to fly in the sky. I still dream of it but I don't know if I will succeed. I have assembled every part on my own. I have used a Bajaj Pulsar 220cc engine to power it. I have built the propeller out of fiber and aluminum boards. I have been saving money for the last two years to fulfill this dream. Almost 80 percent of the project is complete."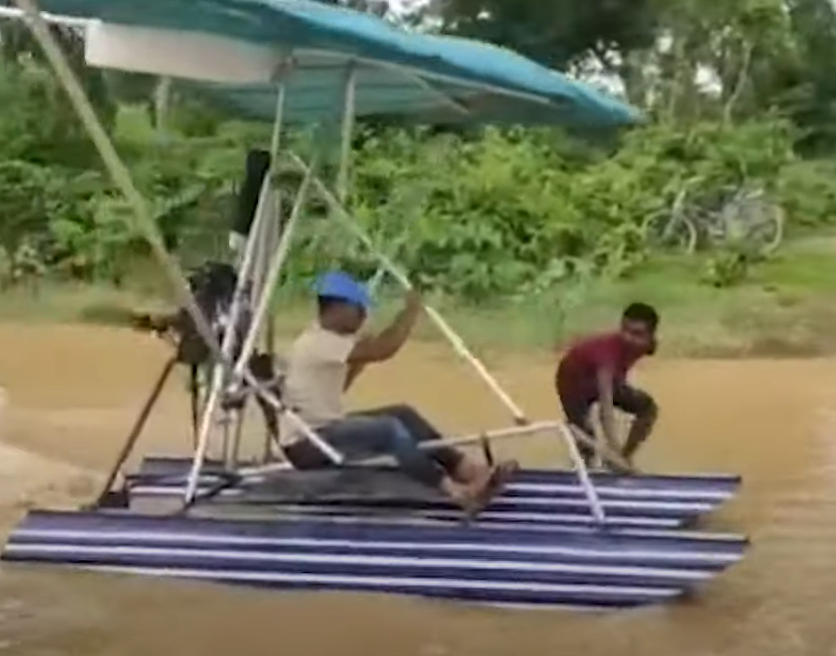 "Today is the first time we took a test ride. We will have to work a lot to make it fly," Saikia added.
It is to be mentioned that Saikia is building this seaplane without any professional guidance or training.
View this post on Instagram