GUWAHATI: The Assam Downhill Championship kick-started with over 35 riders from across India at the Monkey Temple Trail in Guwahati's Borbari area on Saturday. Due to the ongoing COVID-19 pandemic situation, the event sawn less participation.
The two-day event will come to an end tomorrow(Sunday). Today was the seeding run and the riders got a taste of the trail and are all set for the final run on Sunday.
View this post on Instagram
Speaking to Newslive, Gautam Taode, a rider, said, "I am from Pune, Maharashtra and I have been racing professionally for the past 10 years. I represented India in multiple Asian championships, south Asian games, and a lot of private races in India and abroad. I have also helped the team in building the event's track."
When asked about his achievements, Taode said, "I am the first national champion in unofficial scenes but I am the first Indian to race in Asia Pacific Downhill Championships which took place in Bali, Indonesia." 
Riders above 14 years from different parts of India participated in the event. Maximum riders are from Northeastern states.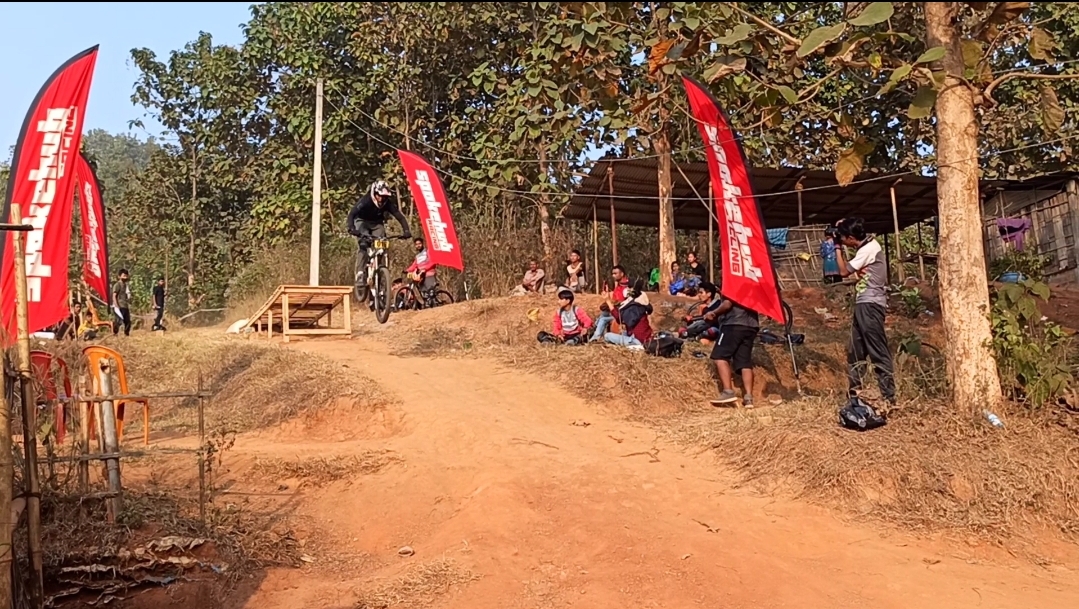 "I came from Nagaon. I have been cycling since long back but this is the first event that I am participating in," said Prasenjit Bhuyan.
Participants contested in two categories, hardtail, and full-suspension. Riders praised the Assam Downhill Championship event and the event organizers. They also encouraged riders of all ages to participate in such events instead of showing off in the streets.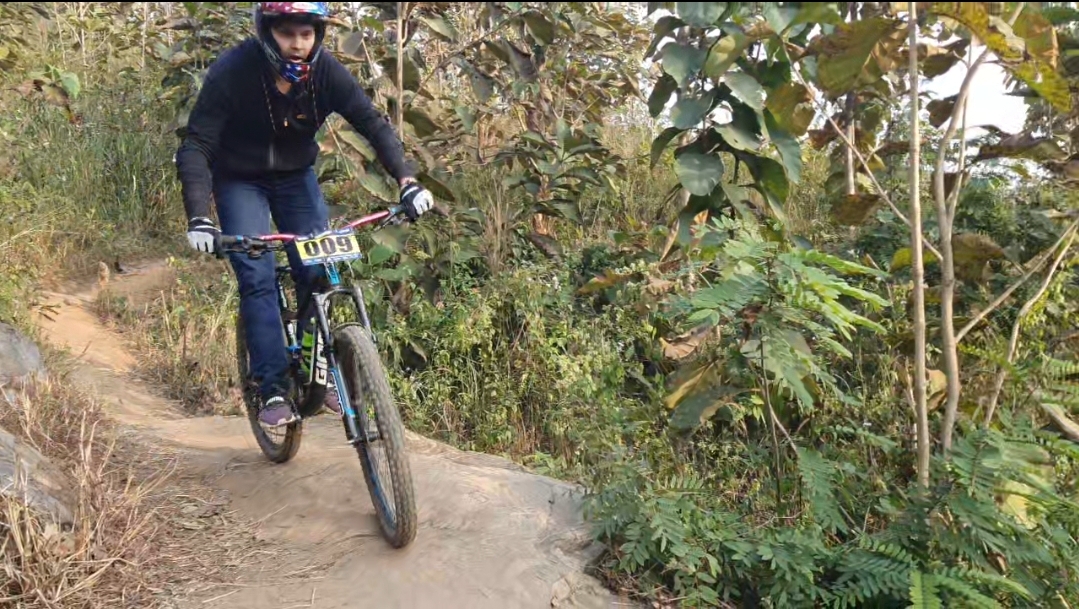 "I am from Shillong, Meghalaya. I have been racing for the past 5 years and professionally it has been like 4 years. I got a silver medal in a National Championship held at Uttarakhand," said a participant from Meghalaya.
It is to be mentioned that the final run will be held tomorrow(Sunday) at the Monkey Temple Trail in Hengrabari, Borbari area of Guwahati.