April 2, 2011. It was a packed crowd at the Wankhede as India and Sri Lanka battled in the World Cup final. 4 runs were needed in 11 balls and MS Dhoni was on strike. The moment was near, the wait was almost over. The crowd and millions on television waited in anticipation. It was no longer a question of if, but a question of when.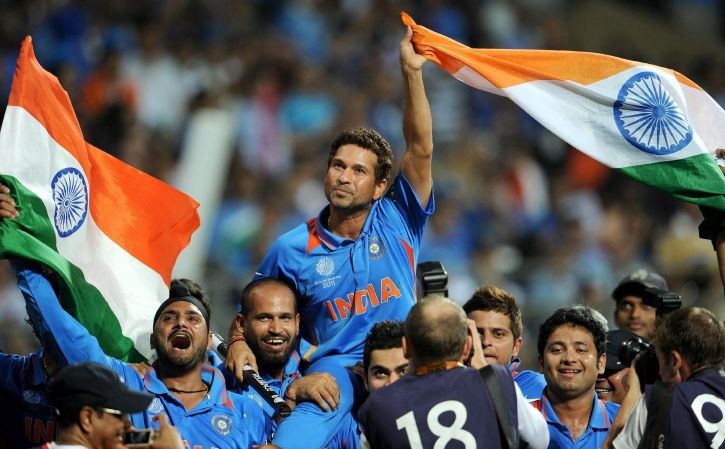 Then it happened! Dhoni launched into the delivery and sent the ball into orbit. The Mumbai sky lit up with fireworks, the players rejoiced and the crowd celebrated. Actually, the whole of India did. And why not? After 28 years, we had won the World Cup. We came close in 2003, but lost in the final. This time the Men in Blue made it over the line.
As the side celebrated with the trophy, took its victory lap, one fan we all felt happy for was Sachin Tendulkar. Yes, this was his 6th and final World Cup and the greatest player finally realised his dream of winning the tournament. The pain on his face back in 2003 was now replaced with glee. He was carried on the shoulders of his teammates and as the then relatively new Virat Kohli put it – the man had carried Indian cricket for 22 years, the least they could do was carry him on their shoulders.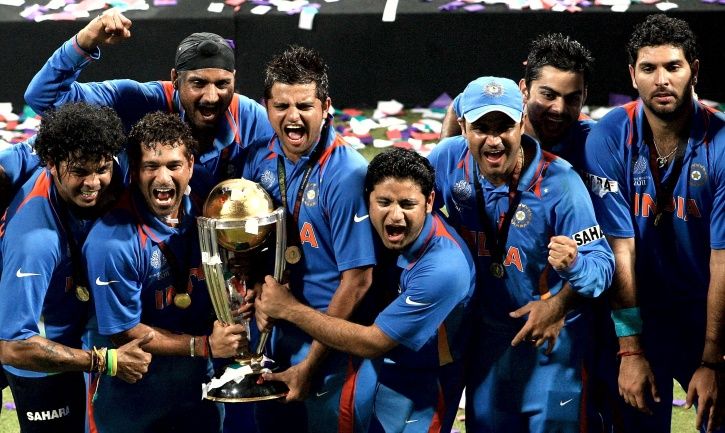 Be it in Mumbai, Delhi, Kolkata, or any other major city, small town, or village in the country, people were celebrating like crazy. For those of us who grew up in the 1990s, we had just heard stories of the 1983 World Cup win, we had never seen our team do it in this lifetime. Now that dream was fulfilled.
The 2011 moment is etched in the memory of all fans who witnessed the match, either on TV or on the ground. The fact that Indian legend Sachin Tendulkar had finally won his elusive World Cup medal made it even more special. When Sachin got out to Lasith Malinga in the seventh over, the whole Wankhede had gone quiet. But on the 2nd ball of the 49th over, everything changed as Dhoni tonked Nuwan Kulasekara to 'finish it off in style'. Ravi Shastri, on air, had his greatest moment in cricket broadcast and a billion fans took to roads with Indian flags in their hand, tears in their eyes and pride in their chest.