GUWAHATI: Videos and pictures of a tiny cow have gone viral on the internet, this tiny cow is named Rani and is just 51 centimeters (20 inches) tall.
The cow has drawn people's attention internationally for possibly breaking a record as the world's shortest bovine.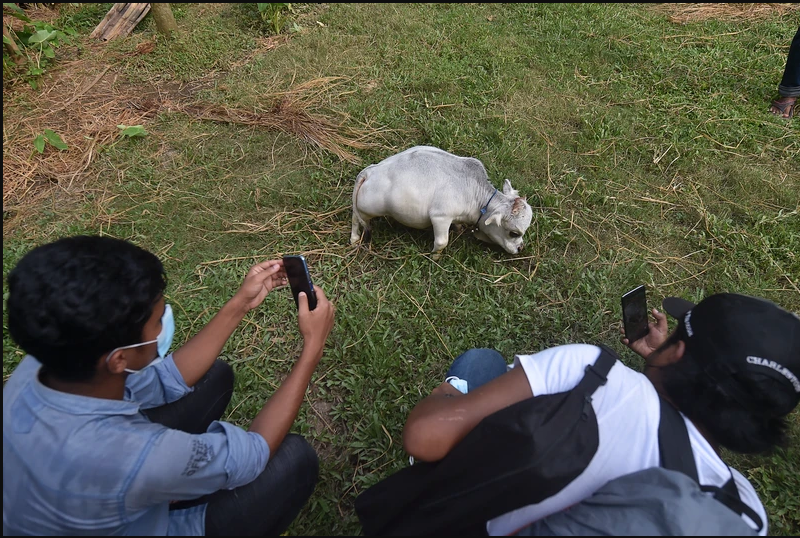 The owner of Rani is Kazi Mohammed Abu Safan. He is from Dhaka, Bangladesh and runs a farm called Shikhor Agro.
"We bought Rani from a farm in a rural area 11 months ago and I was absolutely mesmerized by her innocent looks.
Guinness has acknowledged our entry and will be doing an independent verification, but we are confident that Rani will get the award.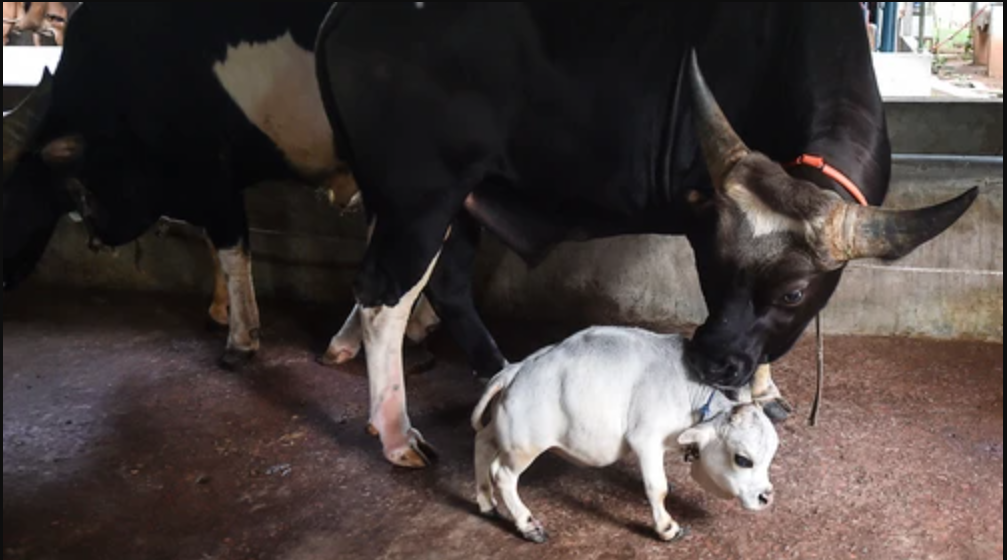 Rani is unlikely to grow any bigger as she is the product of genetic inbreeding," Abu Sufian said.
Despite a national Covid lockdown, more than 15,000 people have reportedly visited Rani.
It is to be mentioned that a cow from Kerala, India is the current titleholder for the world's shortest bovine. Standing 61 centimeters tall, the cow Manikyam set this record in 2014.