On September 9, 2022, Dr. Pranami Chakravarty who is a pediatrician by profession and is a renowned ultra-marathoner and trail runner from Guwahati completed the Khardung La Challenge (72km).
The Khardung La Challenge (72km) is the Highest Ultra Marathon in the World.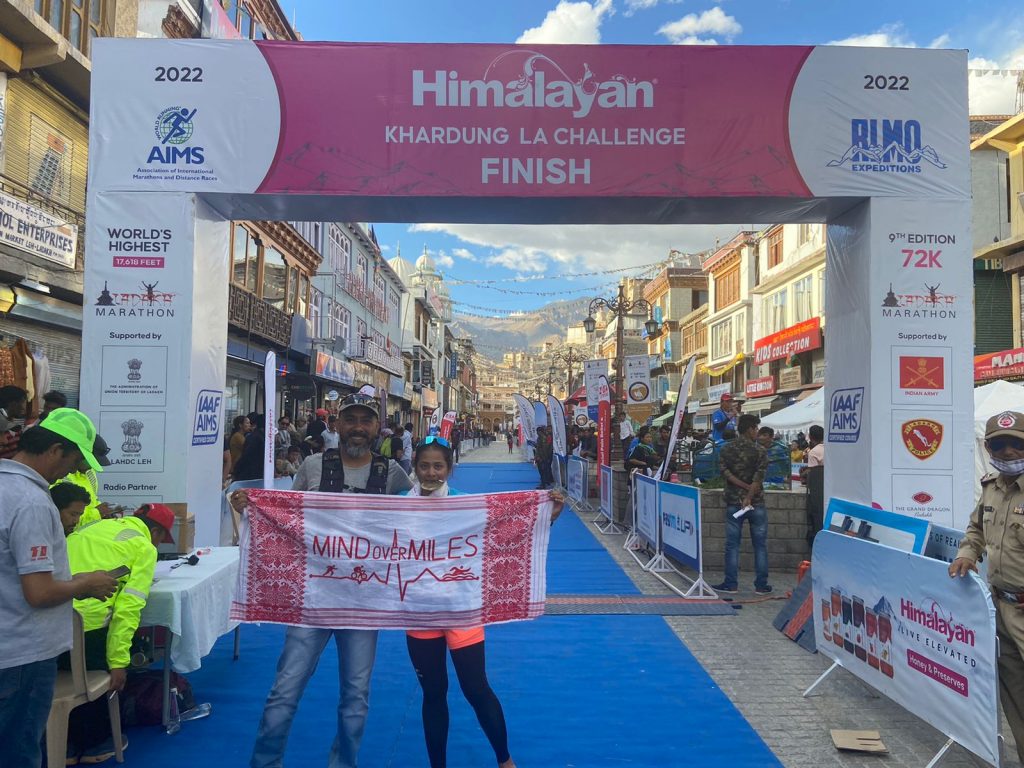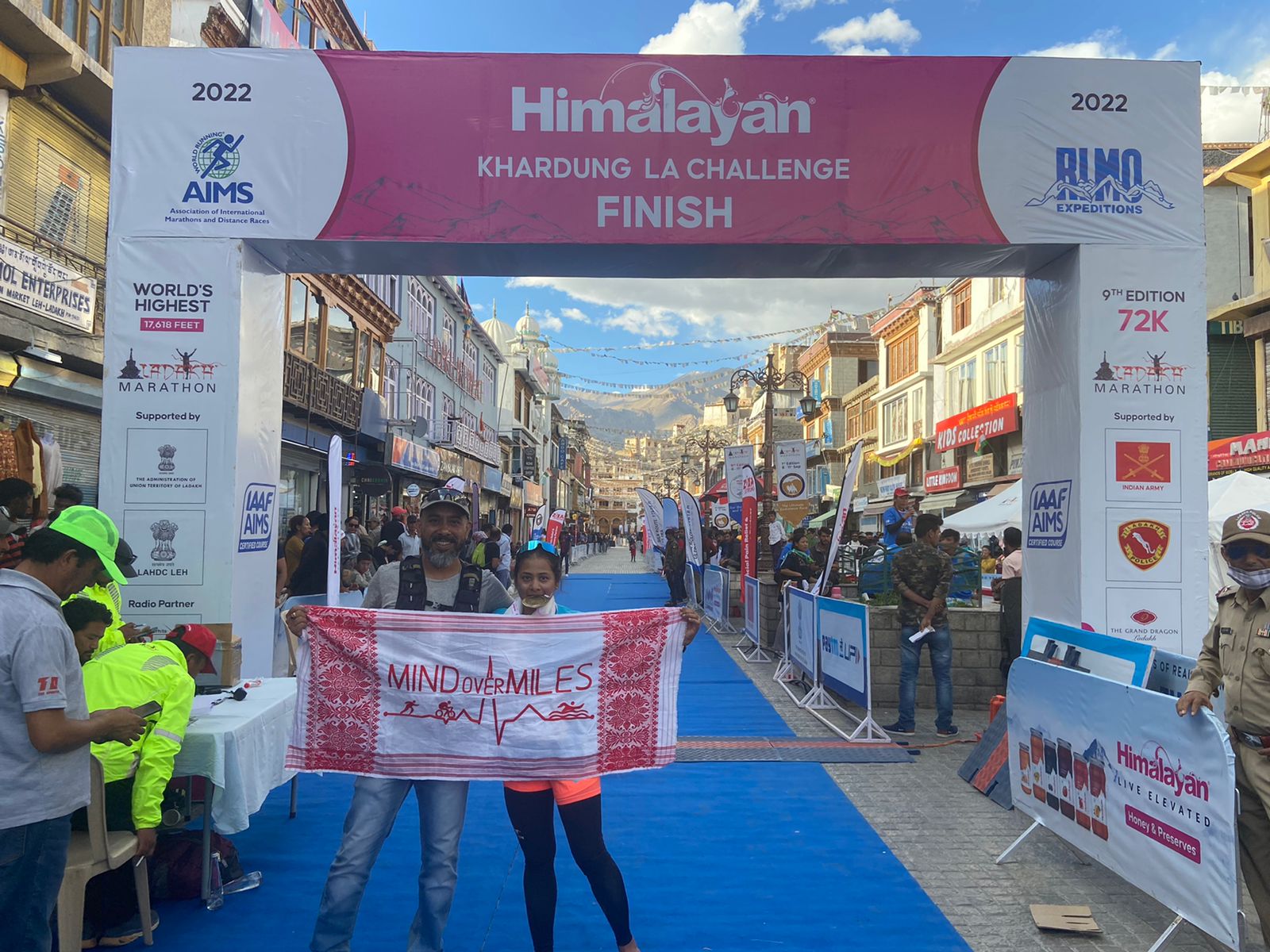 This race is among the Toughest and Ultimate Challenging Endurance Race for the serious runner who wants to push his or her limits to the extreme.
This race is only for the fittest and very experienced runners. The harsh conditions make this extremely tough as you will be running the race at above 5350m (17,000ft). After successfully completing the Khardung La Challenge (72km) she also Completed the Ladakh Marathon (42.195KM) within the next 48 hours on 11th September 2022 and became the first one from Assam to earn this feat.
On September 11, 2022, Anupam Deka from Guwahati completed the Ladakh Marathon which is considered to be one of the Toughest Marathons in the world.
Anupam covered the Full Marathon Distance of 42.195 KMs well within the cutoff time and successfully completed the race.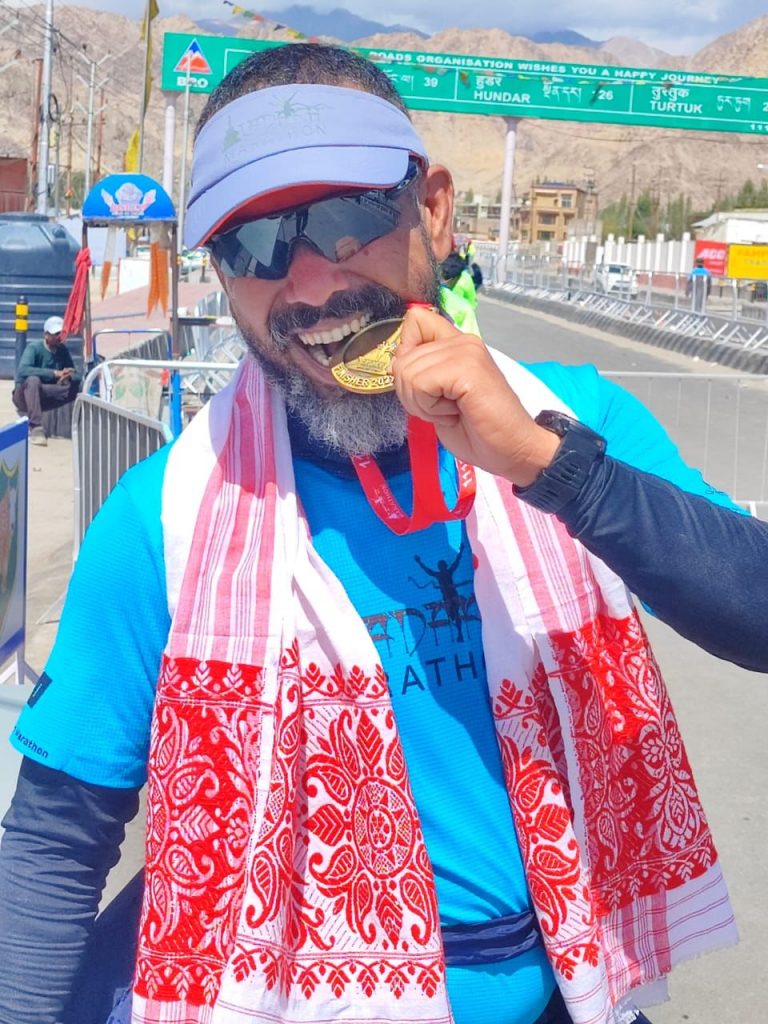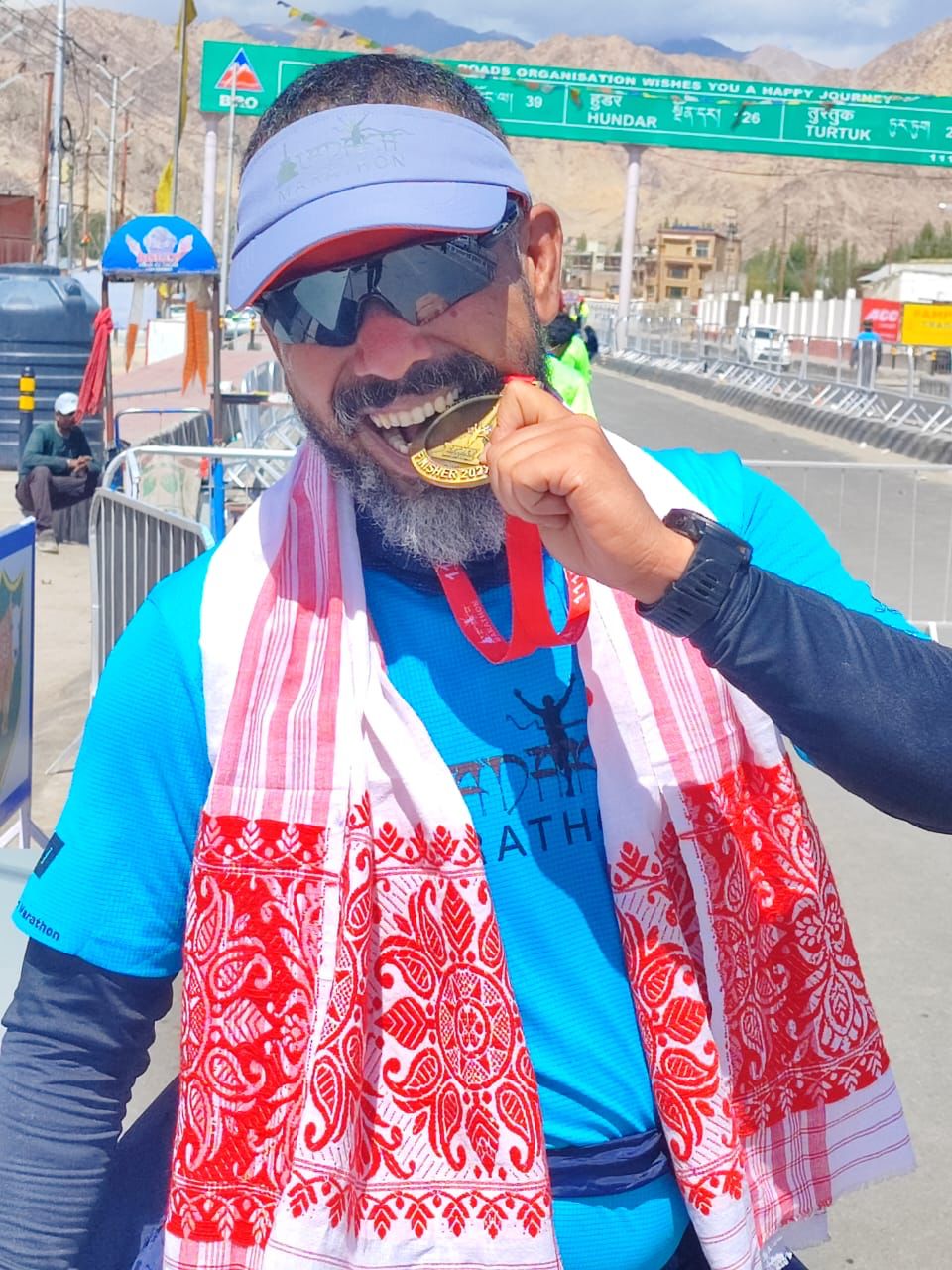 Anupam completed the race in 5hrs 10 mins against the allotted time of 6hrs 45 mins.
Anupam Deka, who is an executive with an IT giant started his running journey just 2 years back.
Before the pandemic, Anupam was fighting obesity, high BP and blood sugar issues.
During the lockdown phase, Anupam started his journey as a runner and in the last 2 years, he successfully completed many Ultra Runs across the country.
He started his journey with the Hell Race – Buddha Trails 30 KMs in April 2021 and then completed one after another like Malnad Ultra-50 KMs in November 2021, Guwahati Stadium Run – 8Hrs in December 2021 and Hell Race – Buddha Trails 65 KMs May 2022 and proved himself as an accomplished long-distance runner.
During this process, he also managed to overcome all the health issues he used to have and became an inspiration to many of us.
The Khardungla Challenge and Ladakh Marathons and long-distance running were held in Leh, a town in the Indian Union Territory of Ladakh.
It claims to be the highest marathon in the world, held at a height of 11,500 to 17,618 feet (3,505 to 5,370 m). The less amount of oxygen at this altitude makes the environment highly challenging for a runner.
The ninth edition of the Ladakh Marathon was held in September 2022 after being canceled for two subsequent years due to the COVID-19 pandemic.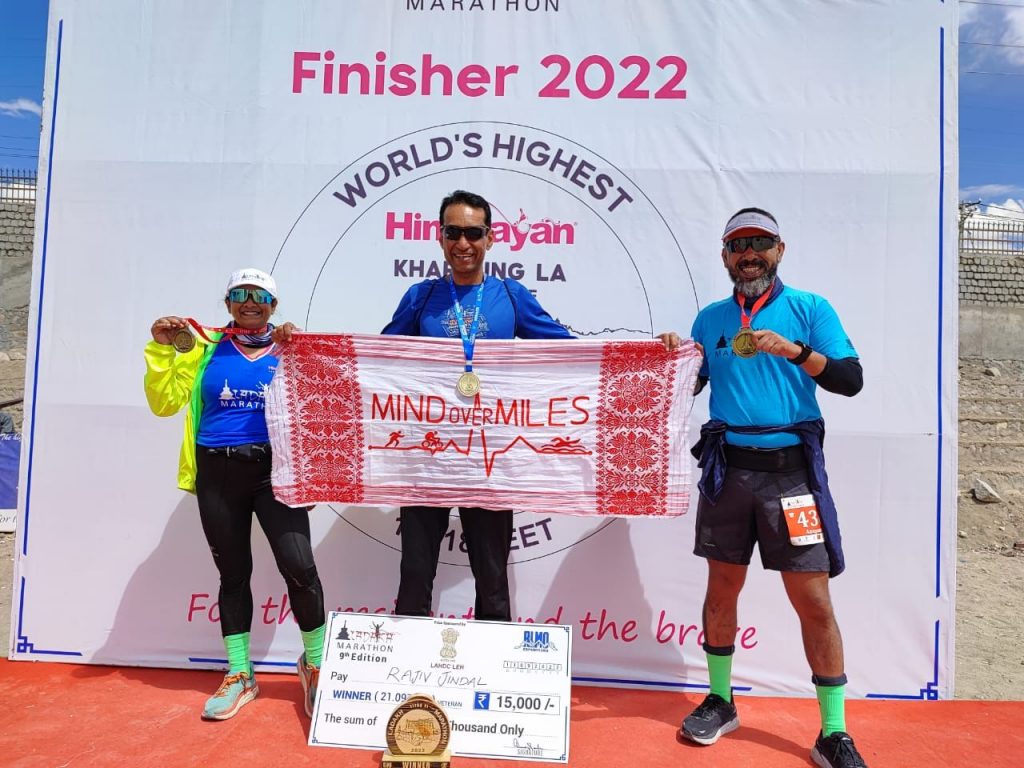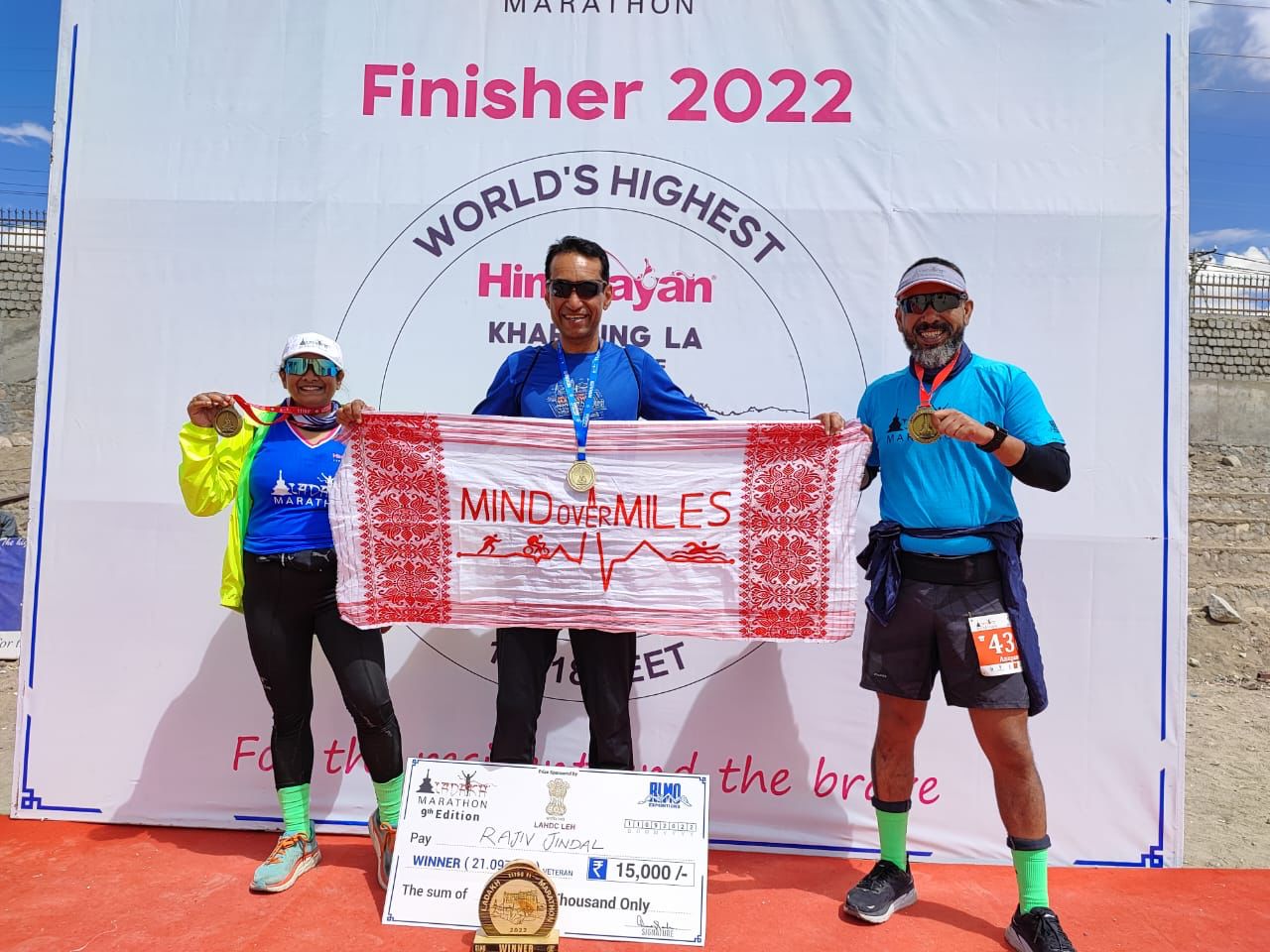 It is a full member of the Association of International Marathons and Distance Races. The marathon was organised "to foster the national spirit and to encourage sport in Ladakh". It is the fifth marathon from India to get international recognition.
Anupam and Pranami are also members of a sports club named DSA in Guwahati and also work towards promoting Long Distance Endurance Running in the state of Assam under the brand of Mine Over Miles.