GUWAHATI: Continous rains and ongoing COVID-19 pandemic have dampened the festive spirit of Durga Puja in Assam.The pandemic has restricted not just movement but also the manner in which the Durga Puja is celebrated. On the other hand, inclement weather has also subdued celebrations across the state.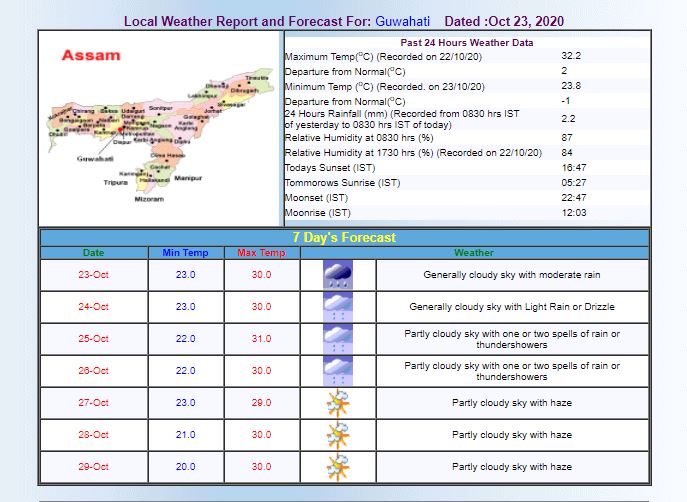 According to a report in IMD Guwahati, Northeastern states of Assam, Nagaland, Manipur, Mizoram, Tripura and Meghalaya will receive light to moderate rainfall in the next few days.
The IMD has also forecasted heavy to very heavy rainfall and squally wind conditions in north Odisha and West Bengal.
It will be a wet Durga Puja for Northeast India as the Met office has predicted the heaviest rainfall till the forenoon of October 24. On these days, entire northeast would also remain under the influence of the depression, which by then would be over Bangladesh.