GUWAHATI: All India Congress Committee general secretary Priyanka Gandhi Vadra arrived in Guwahati and visited the Maa Kamakhya Temple on Monday morning. The AICC general secretary will campaign for the party ahead of the Assam Assembly election.
Priyanka Gandhi Vadra was welcomed at the Guwahati Airport by Congress leaders including Assam in-charge, Jitendra Singh and MLA Rekibuddin Ahmed.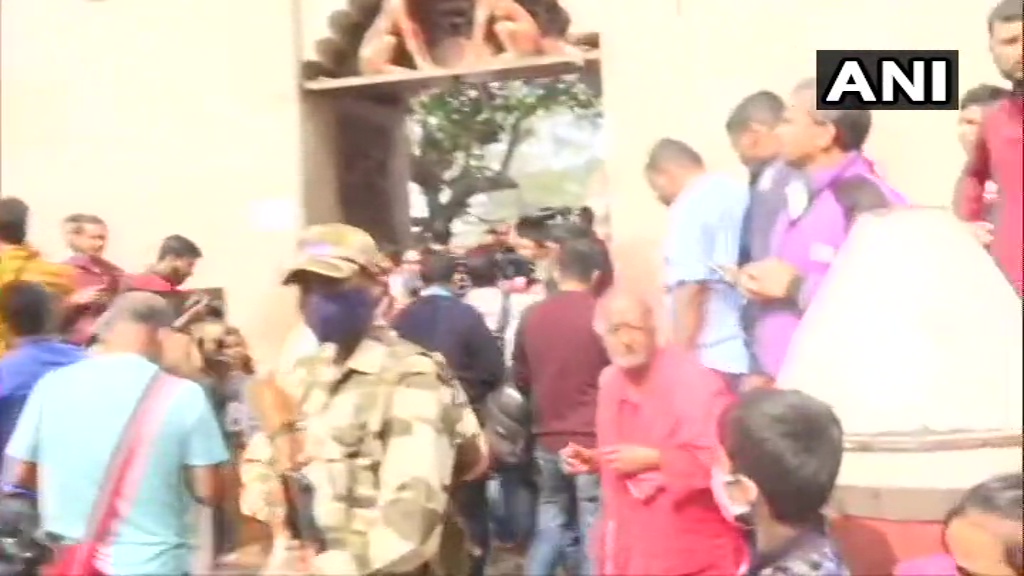 After her arrival at the Guwahati Airport, Congress leader Priyanka Gandhi directly moved to Kamakhya Temple for seeking the blessings of Maa Kamakhya.
Priyanka Gandhi will be campaigning in Assam for two days for the upcoming Assembly polls.
During this two-day tour, Gandhi will launch an indoor-protest for unemployed youths in Lakhimpur and visit two shrines — Mahadev's Janmasthan in Letekupukhuri and Madhabdev's Janmasthan in Rangajan, Bihpuria. She will also hold an interaction with female tea workers in Sadhary Tea Estate in Assam's Biswanath.
Nagaon MP and former Assam minister Pradyut Bordoloi tweeted: "Assam extends a warm welcome to Hon'ble GS, AICC, Smt. @PriyankaGandhi & we are sure your leadership will pave the way for a progressive Assam. The day is not far when Congress comes to power, as Assam will choose unity & democracy against divisive governance."
Assam extends a warm welcome to Hon'ble GS, AICC, Smt.@PriyankaGandhi & we are sure your leadership will pave the way for a progressive Assam.The day is not far when Congress comes to power,as Assam will choose unity & democracy against divisive governance.#AxomoloiSwagotomPGV pic.twitter.com/zJ9Pi61xMd

— Pradyut Bordoloi (@pradyutbordoloi) March 1, 2021
Kaliabor MP Gaurav Gogoi tweeted: "Hon'ble AICC GS [email protected]'s much-awaited visit to Assam is in line with people's demand for Congress to come to power, shoving away misgovernance that robbed the state of prosperity & well-being. Wishing her a very warm welcome!"
Hon'ble AICC GS Smt.@PriyankaGandhi's much-awaited visit to Assam is in line with people's demand for Congress to come to power, shoving away misgovernance that robbed the state of prosperity & well-being. Wishing her a very warm welcome!#AxomoloiSwagotomPGV#AxomBasaonAhok pic.twitter.com/jjm83vWXtl

— Gaurav Gogoi (@GauravGogoiAsm) March 1, 2021