Guwahati: Union Minister of State for Education and External Affairs Rajkumar Ranjan Singh who was on a two-day visit to Nagaland as part of his tour program for Jan Ashirwad Yatra, said that Prime Minister Narendra Modi is eager to solve the vexed Naga political issue at the earliest.
He added that the peace process has moved forward only after Modi took oath as the Prime Minister. RK Ranjan also accused the previous governments of lingering the solution.
During the visit, the Union Minister also visited several churches in the state and held a series of meetings with Civil Society Organisations in Dimapur and Kohima.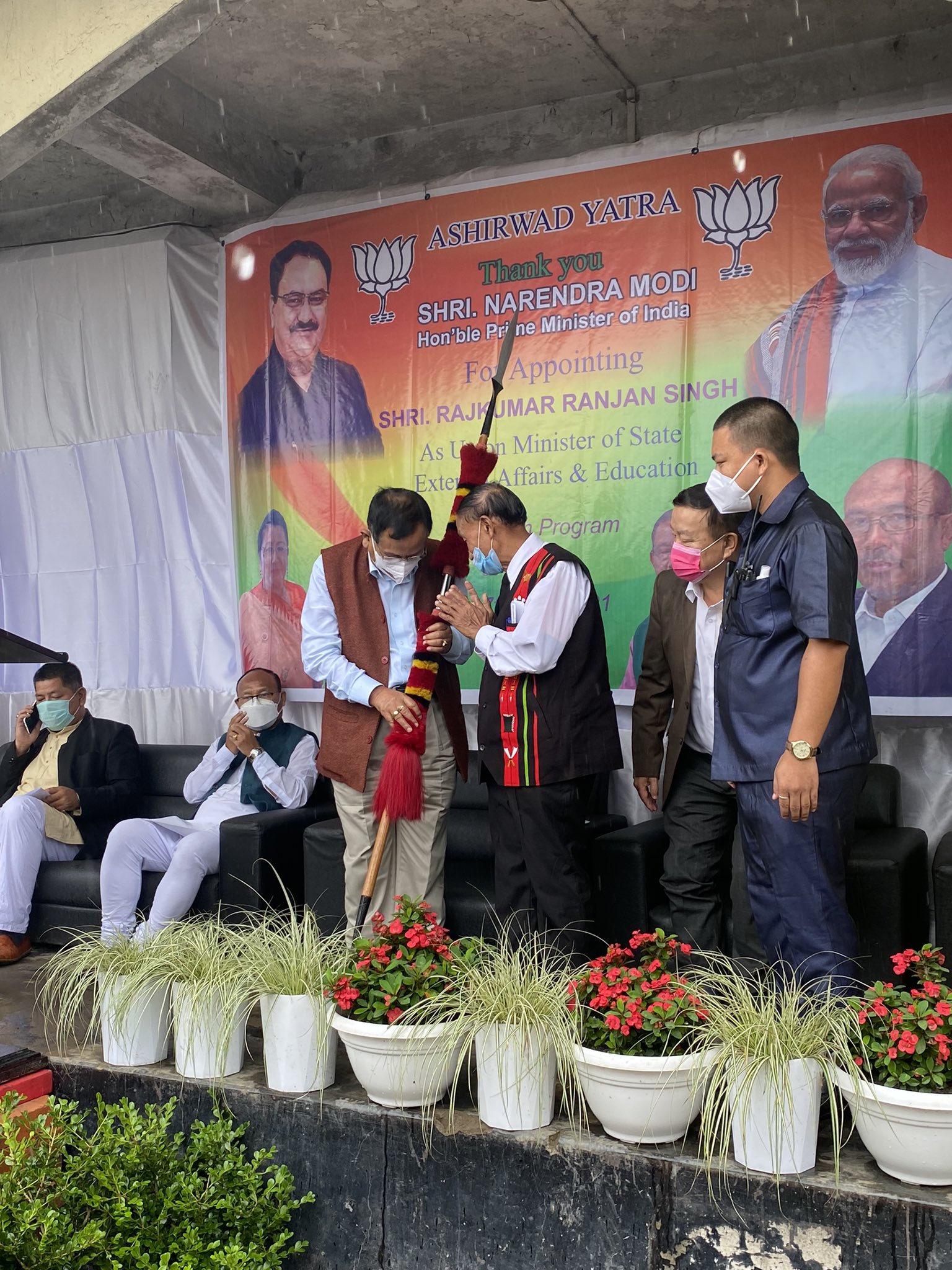 After taking charge as MoS External Affairs, Rajkumar Ranjan Singh, a senior BJP leader from Manipur shared his opinion on several issues concerning the northeastern region.
This is his maiden visit to Nagland after being appointed as Union Minister of State on July 7.
Speaking to Northeast Live, the Union Minister underlined the importance of the Act East policy, which he claimed is very close to PM Narendra Modi's heart. Elaborating on the initiative, he said that strengthening of historical and cultural links with Bangladesh and Myanmar is one of the key aims of the policy.
Singh also claimed that human resources from the Northeast, particularly nursing students are most sought after in Japan and Korea. In order to encourage this endeavour, he added that Korean and Japanese language training will soon be imparted in specific nursing institutes in the Northeast.
The Minister further said that the new Education policy initiated by the Modi government provides for flexibility and multidisciplinary approach which was missing in the earlier policy. He added that that the academic bank of credit scheme will immensely help students.