GUWAHATI: As many as seven back-to-back earthquakes rattled Assam and other parts of the Northeast on Wednesday morning, causing extensive damage to buildings and forcing people to scamper out of their homes.
The first and strongest of the shocks measuring 6.4 magnitude on the Richter Scale originated in Sonitpur, Tezpur of Assam, which lasted for at least 30 seconds.
According to the National Centre of Seismology, the first earthquake was recorded at 7:51 am and was centred 43 km west of Tezpur in Assam.
Tremors were felt in the entire region, including neighbouring Meghalaya and northern parts of West Bengal.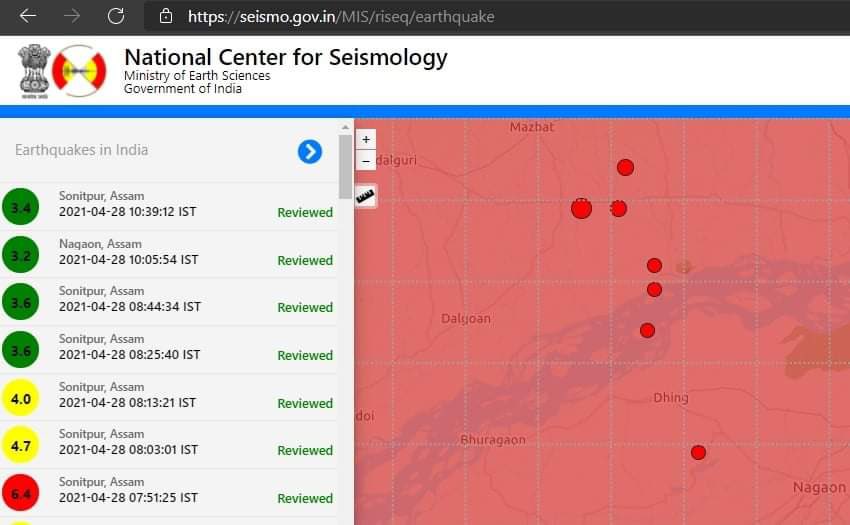 There were six aftershocks following the first major earthquake. Lesser intensity tremors of 4.7, 4.0, and two 3.6 magnitudes was recorded at 8:03 am, 8:13 am, 8:25 am and 8:44 am respectively.
Another earthquake of 3.2 magnitude hit the state's Nagaon district at 10:05 am. A while later, another jolt of 3.4 magnitude hit Tezpur at 10:39 am.
People ran out of their homes and other places in panic, obliterating social-distancing and other Covid guidelines amid a raging pandemic. No casualty has been reported so far.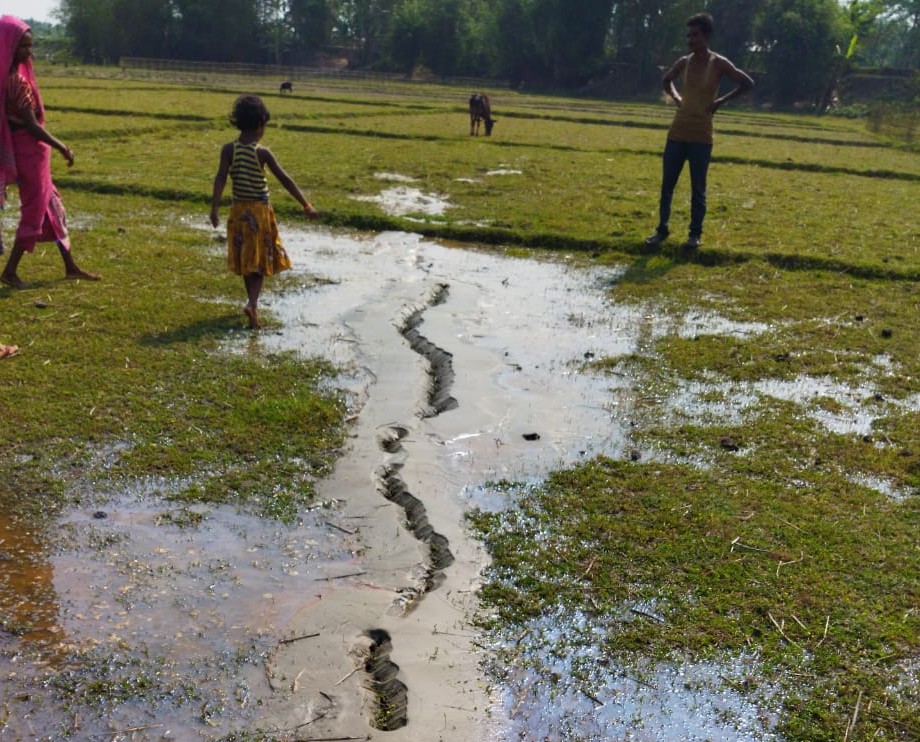 Widespread damage to buildings and other structures from across Assam was reported, mostly in the central and western towns of Tezpur, Nagaon, Guwahati, Mangaldoi, Dhekiajuli and Morigaon.
Many buildings in Tezpur, the district headquarters of Sonitpur, as well as Guwahati and other places reportedly developed cracks.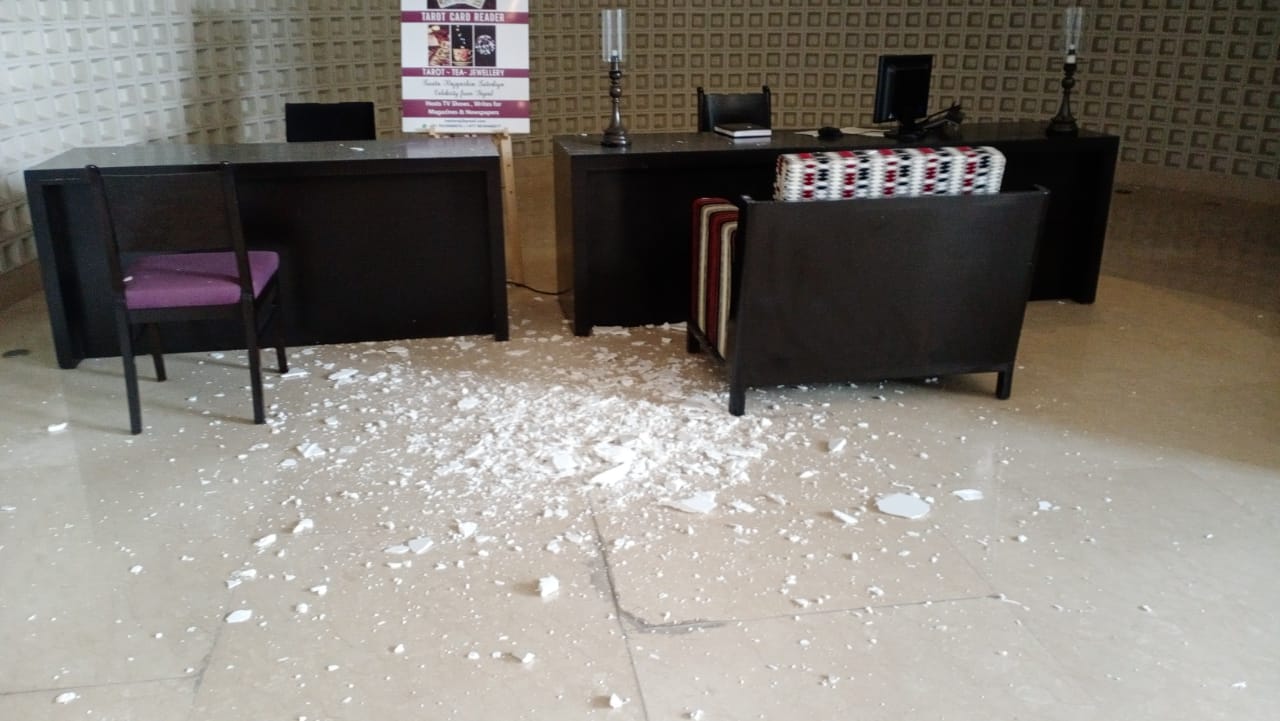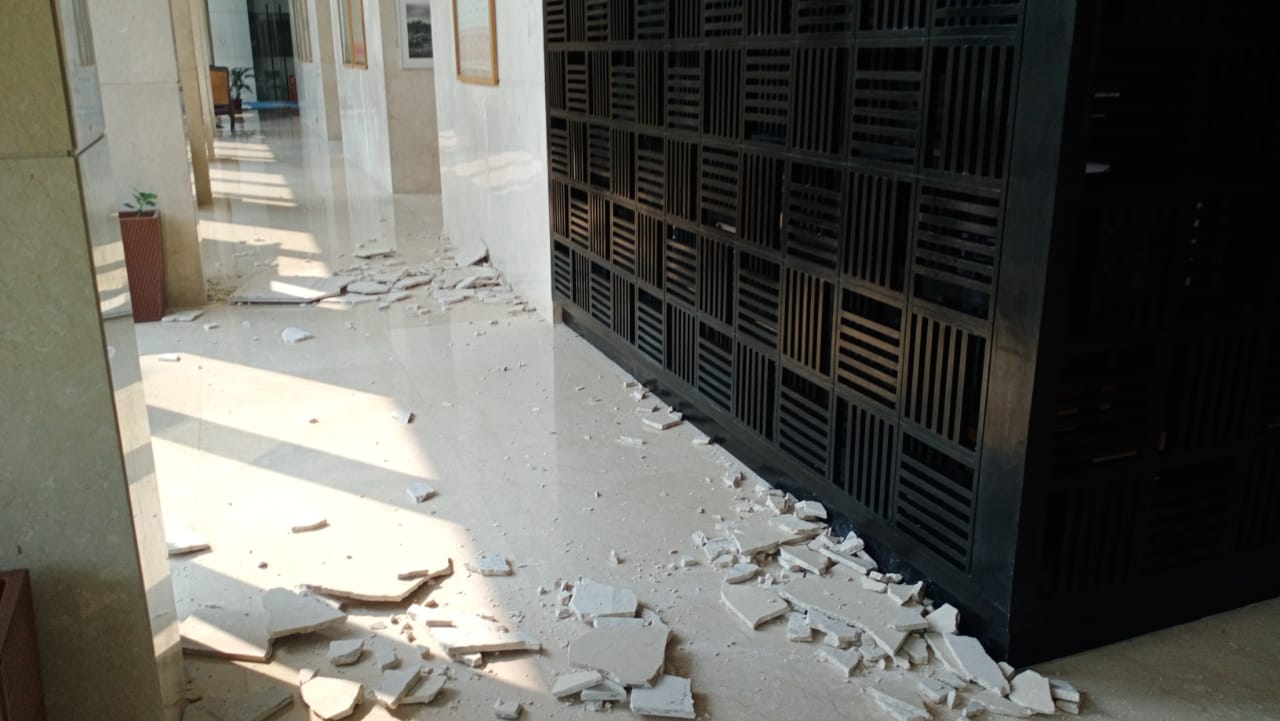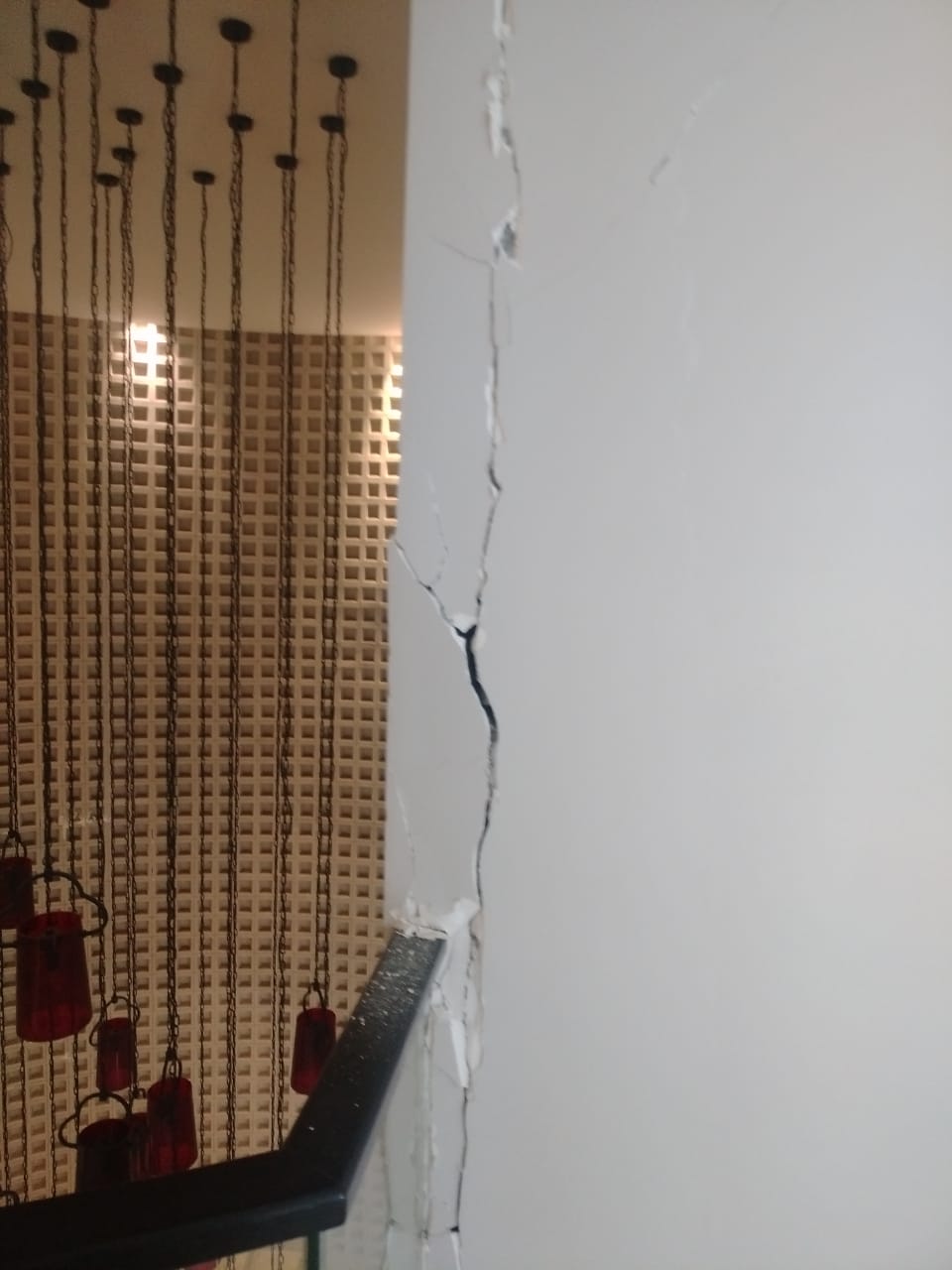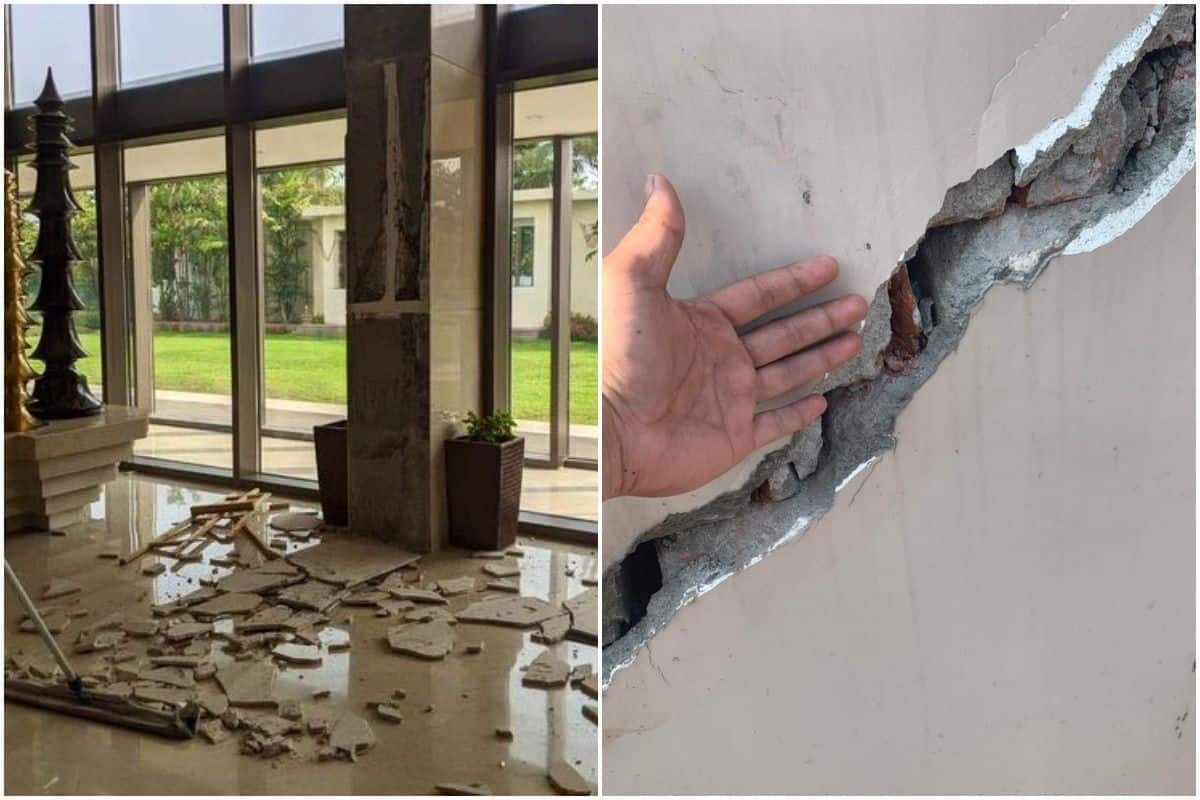 In Guwahati, the chief minister's block at the Janata Bhawan complex, the state secretariat, witnessed some damage, sources said. Healthcare facilities in the city also saw damage, hampering services amid the surge in COVID-19 cases.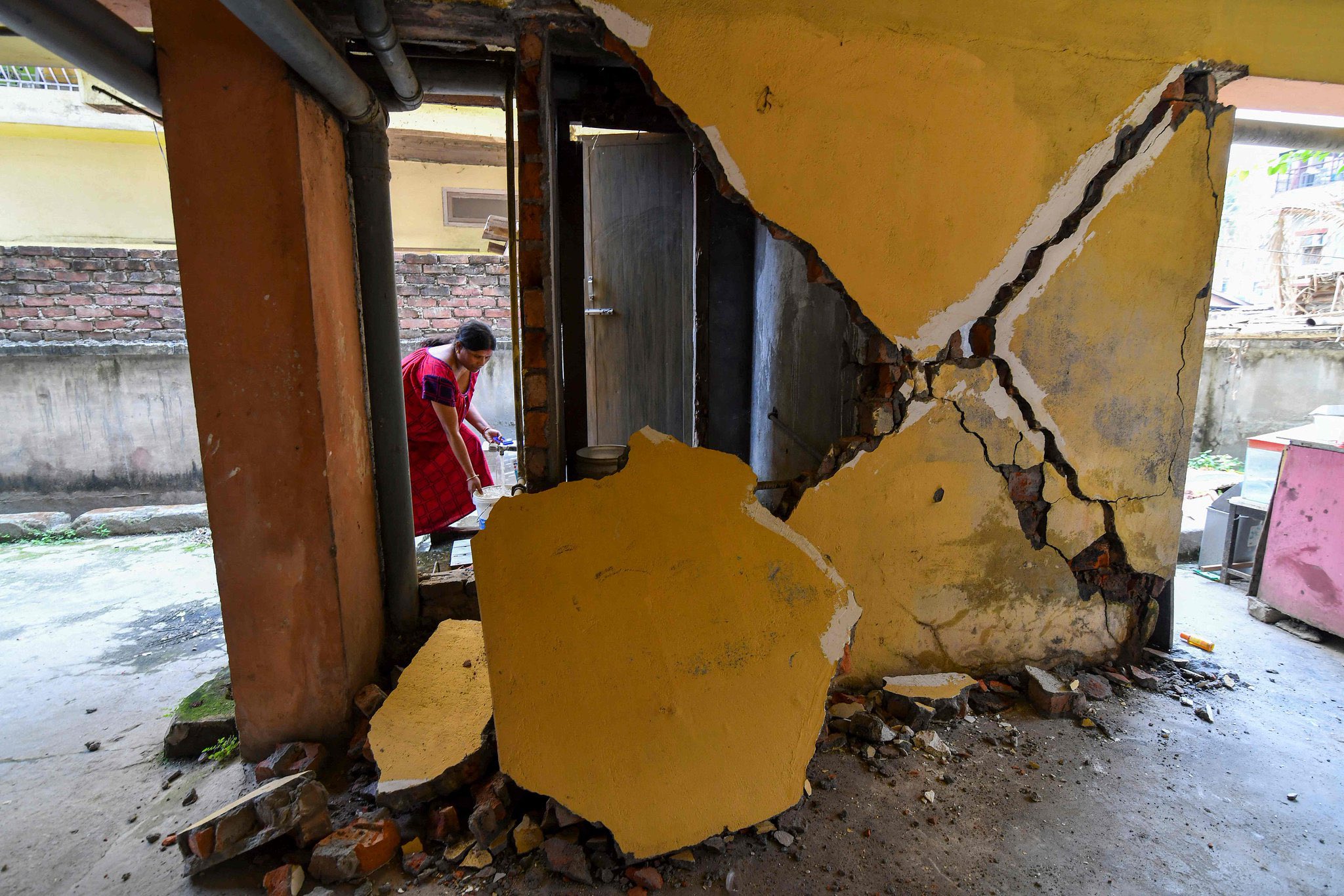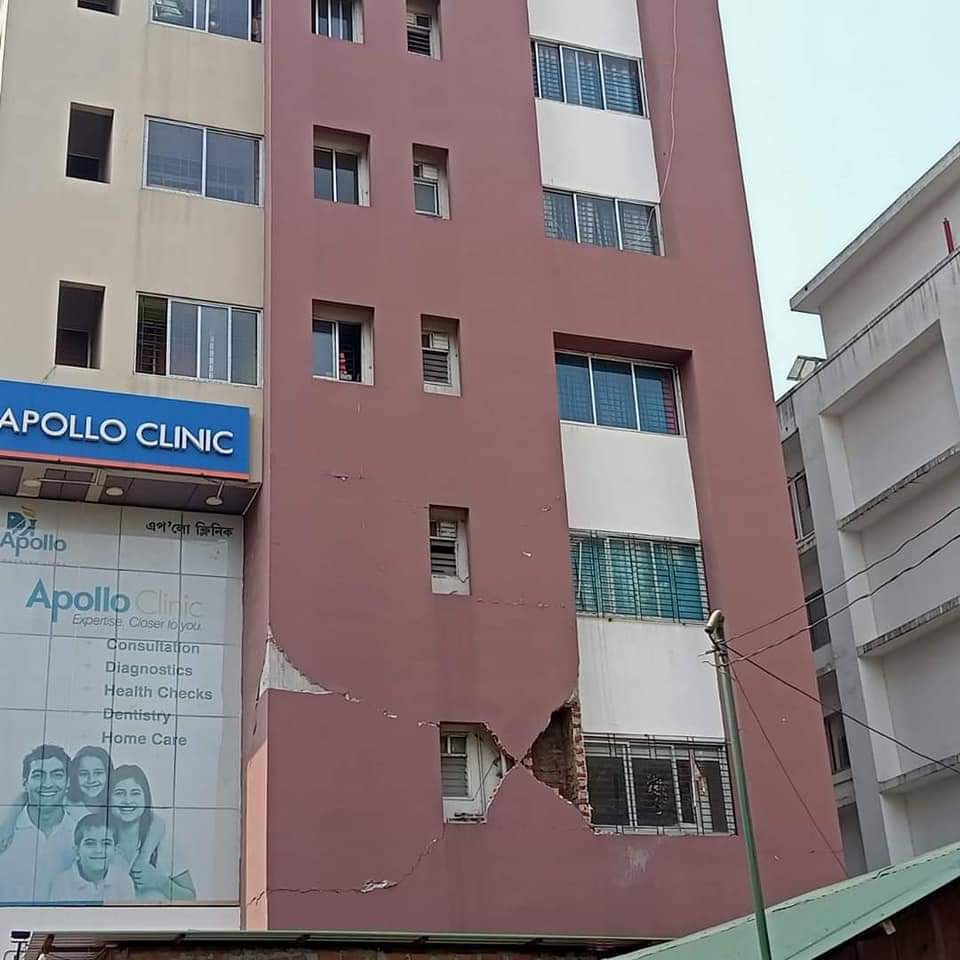 A part of Bhairabkunda hill in Udalguri district in Assam broke away after the strong quake.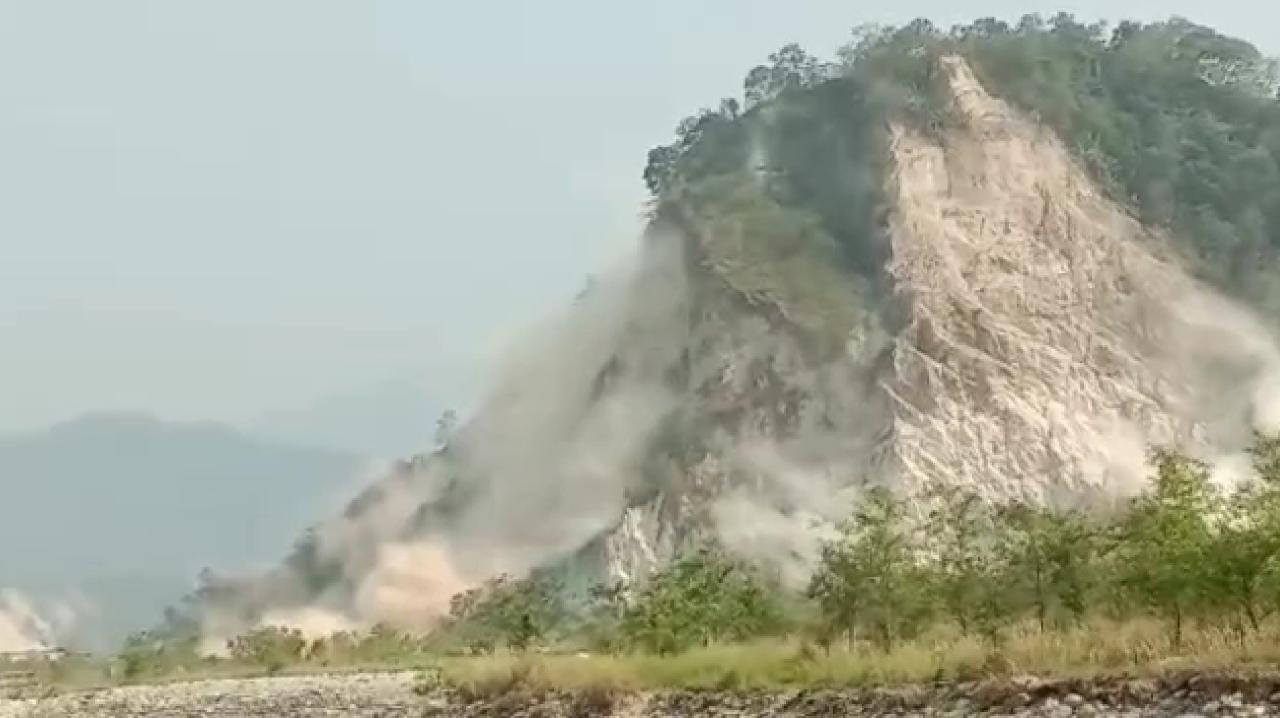 Videos emerging show buildings tilt, walls and ceiling collapse, windows shattered and earth crack in some areas due to the impact of the earthquake.
Water seeping out from a paddy field in Narayanpur area of Dhekiajuli, the epicenter of the massive 6.7 earthquake in Assam pic.twitter.com/BOD6bfCp6s

— Himanta Biswa Sarma (@himantabiswa) April 28, 2021
#WATCH Assam | A building in Nagaon tilts against its adjacent building. An earthquake with a magnitude of 6.4 on the Richter Scale hit Sonitpur today. Tremors were felt in Nagaon too. pic.twitter.com/03ljgzyBhS

— ANI (@ANI) April 28, 2021
Cracked roads, tilted buildings: Assam earthquake captured in scary photos, videos. caused damage to houses and buildings with people running out of their homes and other places in panic, obliterating social distancing and other Covid guidelines amid a raging pandemic. (2) pic.twitter.com/AuBWZeZIiT

— Nandan Pratim Sharma Bordoloi 🇮🇳 (@NANDANPRATIM) April 28, 2021
Courtesy: Northeast Live