GUWAHATI: The Central government has brought online mediums, including films and news content, under the ministry of information and broadcasting. The Information and Broadcasting ministry will also regulate online audio-visual programmes, according to the notification signed by President Ram Nath Kovind on Monday.
Presently, no law or autonomous body is governing the digital content or Over-the-top (OTT) platforms, but now, all digital content providing platforms like Netflix, Amazon Prime video and Hotstar will be regulated by the Union Ministry.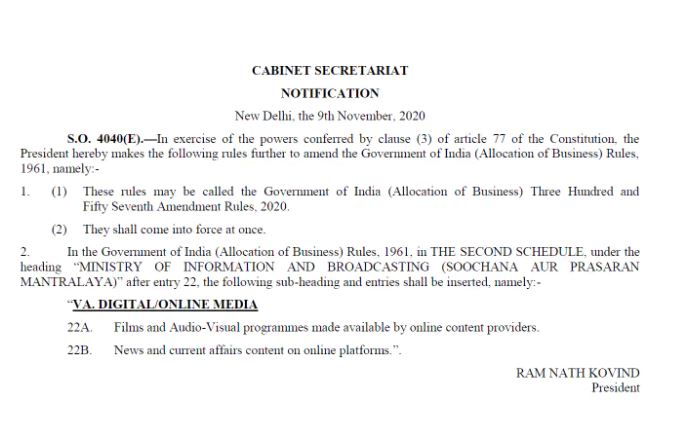 The print media, television channels and films are monitored by Press Council of India(PCI), News Broadcasters Association(NBA) and Central Board of Film Certification(CBFC) respectively.