GUWAHATI: The Plogging Challenge initiated by Oil India Limited as a part of Swacchata Pakhwada under Swachh Bharat Mission concluded on Thursday and the winners were declared on Monday.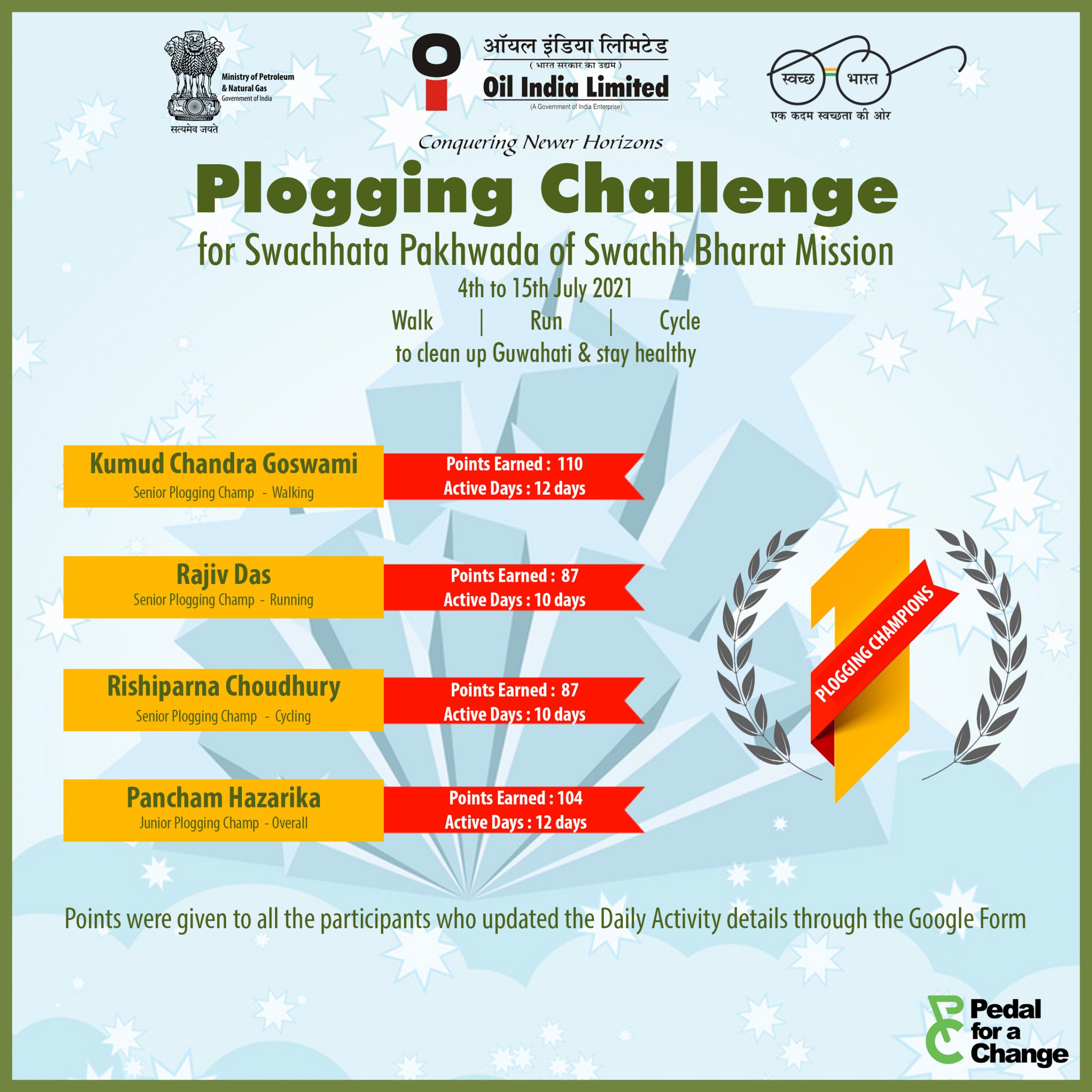 The winners of the Plogging Challenge are:
Cycling: Rishiparna Choudhury, who was active for 10 days out of 12 days became the senior Plogging Champion with 87 points.
Walking: Kumud Chandra Goswami became the senior Plogging Champion with 110 points and was active for all 12 days.
Runner: Rajiv Das became the senior Plogging Champion. Das was active for 12 days and achieved a total of 110 points.
Junior, Cycling: Pancham Hazarika became the overall Plogging Champion. Hazarika earned 104 points in 12 days.
GM (Admin & ER), PLS, Oil India Limited, Madhurjya Barua congratulated all the winners and expressed his hope that many of the participants will carry on the good work of keeping their surroundings by taking up such plogging activities.
The champions will receive prizes along with T-shirts and E- Certificates. Apart from the winners, a few more participants who were regular in their plogging activities and had also updated their Daily Activity details will receive T-Shirts and E-certificates. All the other participants will receive E-Certificates.
"This was the first such Plogging activity organized by Oil India Limited where people were encouraged to take up plogging as a challenge. Such activities by the concerned citizens are actually the need of the hour to keep and make our city clean and at the same time stay healthy. The participation by youngsters between 12 and 18 although low is a good sign that they are also aware of the need to keep their surrounding clean and stay healthy at the same time," Said Krishna Hazarika, DGM (PR) Oil India Limited.