The National Skill Development Corporation (NSDC), Medhavi Skills University (MSU), and the Inter National Institute of Fashion Design (INIFD) have signed a Memorandum of Understanding (MoU) to strengthen design education in India. The MoU was signed by NSDC's CEO Mr. Ved Mani Tiwari, INIFD's CEO Mr. Anil Khosla, and the Founder Chancellor of Medhavi Skills University, Mr Pravesh Dudani.
Medhavi Skills University, an awarding body under the National Council for Vocational Education and Training (NCVET), will work with INIFD to create academic credit-backed courses leading to professional Degrees and Diplomas in the Design field, including Fashion Design and Interior Design.
The MoU will see the three parties collaborate on the design and development of new- age short-term courses in the fields of Fashion Design, Interior Design, and the sector of Beauty and Wellness. These courses will be jointly certified by MSU and NSDC, with MSU being the anchor university and NSDC providing overall guidance and advisory in the process.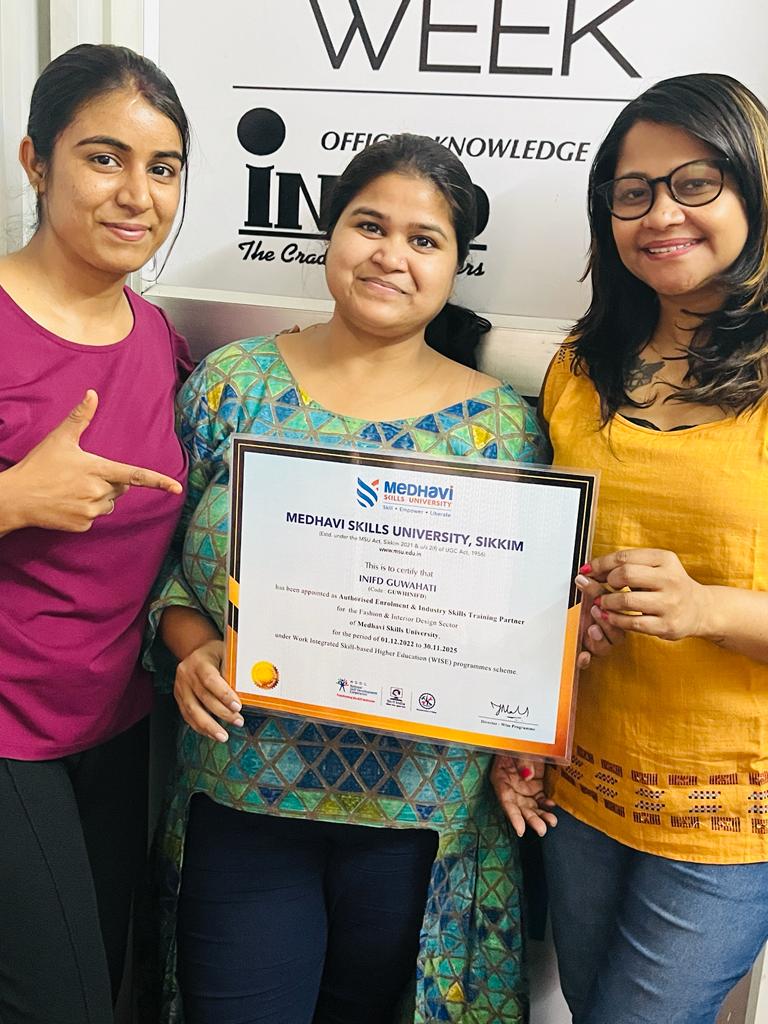 INIFD, with its extensive network of design institutes across India and abroad, will play a significant role in the enrolment of candidates, and the operation, and management of these new courses. INIFD will also collaborate with MSU to provide industry-relevant on- the-job learning opportunities to the students enrolled in various Degree and Diploma programs at MSU.
This collaboration further aims to bring credit equivalence to the INIFD courses in line with the provisions of the National Credit Framework (NCrF), enabling multiple entries and exits and transition from the vocational stream to higher education pathways. The initiative aligns with the National Education Policy 2020.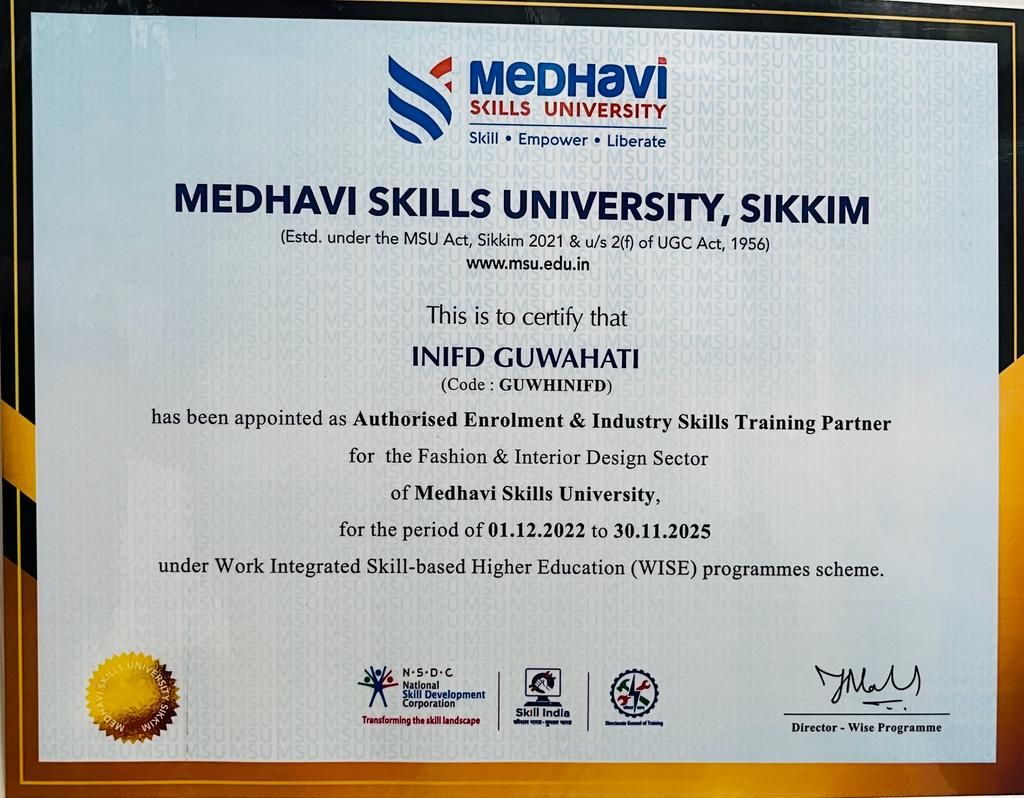 In addition, INIFD and MSU will jointly design, develop, and curate new-age digital courses in the field of design in line with the Digital Skill India mandate of the Government of India. These digital courses will help enhance the reach of design education to a larger audience and the same would be hosted on the Skill India Digital Platform- https://www.skillindiadigital.gov.in
INIFD will also establish a Center of Excellence in consultation with NSDC and MSU, primarily working in the fields of Fashion and Interior Design skills. The Center of Excellence will be responsible for training candidates for overseas mobility and jobs.
This strategic alliance is expected to significantly boost the design education sector in India, providing students with enhanced practical exposure and industry-relevant skills, and promoting the creation of a skilled workforce in the growing national economy.
Chinki Agarwal director of INIFD Guwahati center on the occasion said, "INIFD Guwahati has started the academic session for 2023-2024 as per the NEP, 2020 and will be providing the three year and four year degree programme as a step taking forward which coincidences the new and vibrant means of Education."