GUWAHATI: The Assam Government has released a fresh COVID19 SOP — Standard Operating Procedure — on Tuesday. According to the new SOP, five districts including Goalpara, Morigaon, Jorhat, Sonitpur and Biswanath are among the districts showing moderate positivity rate/ case load. So, keeping that in mind the government has implemented curfew from 2 PM to 5 AM.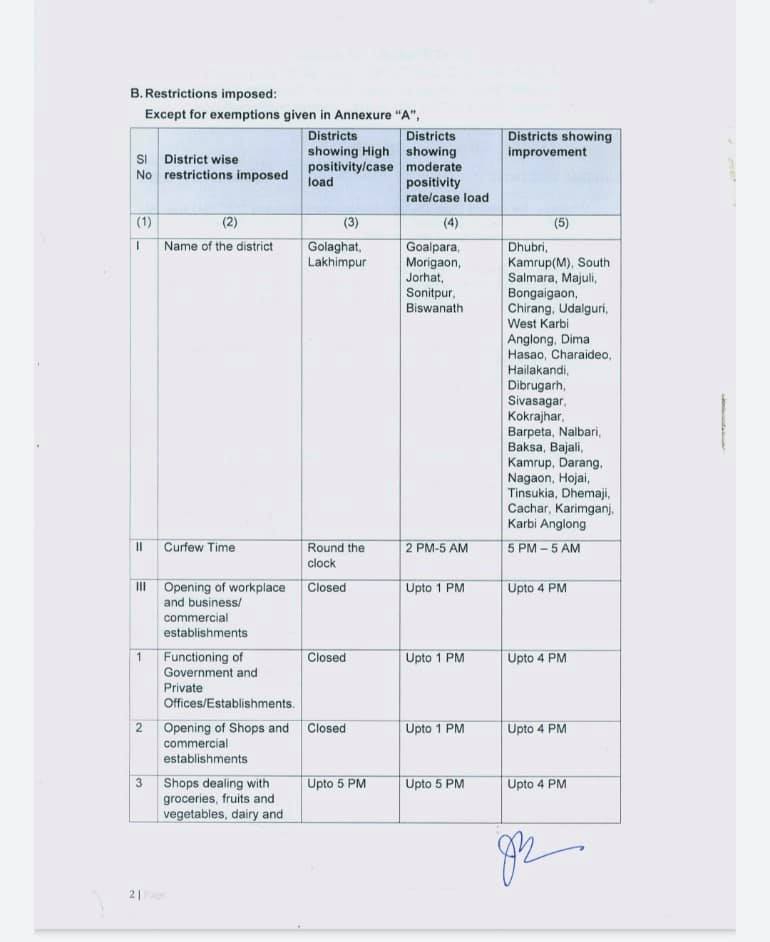 Workplace and Business commercial establishments will be allowed to operate till 1 PM. Government offices, Private offices and establishments, Dine in Restaurents, Dhabas, Food Takeaway restaurents, Other eateries, Sale Counters, showrooms, cold storage and warehouses will operate till 1 PM.
On the other hand, shops dealing with groceries, fruits and vegetables, dairy and milk booths, animal fodder can operate till 5 PM.