Organized by the non-profit organisations our Planet Theirs Too, in association with the Federation of Indian Animal Protection Organisation and City organisers Animal Activist Saubhagya Sharma and Prarona Saikia.
NARD13 was commemorated on Sunday 4th of June 4, in Guwahati city along with 35 cities (Mumbai, Delhi, Bangalore, Kolkata, Ahmedabad, Chandigarh, Chennai, Goa, Jaipur, and more) in India and 200 cities (New York, Toronto, Copenhagen, Frankfurt, London, Paris, Perth, Hong Kong, Manila, and more) worldwide!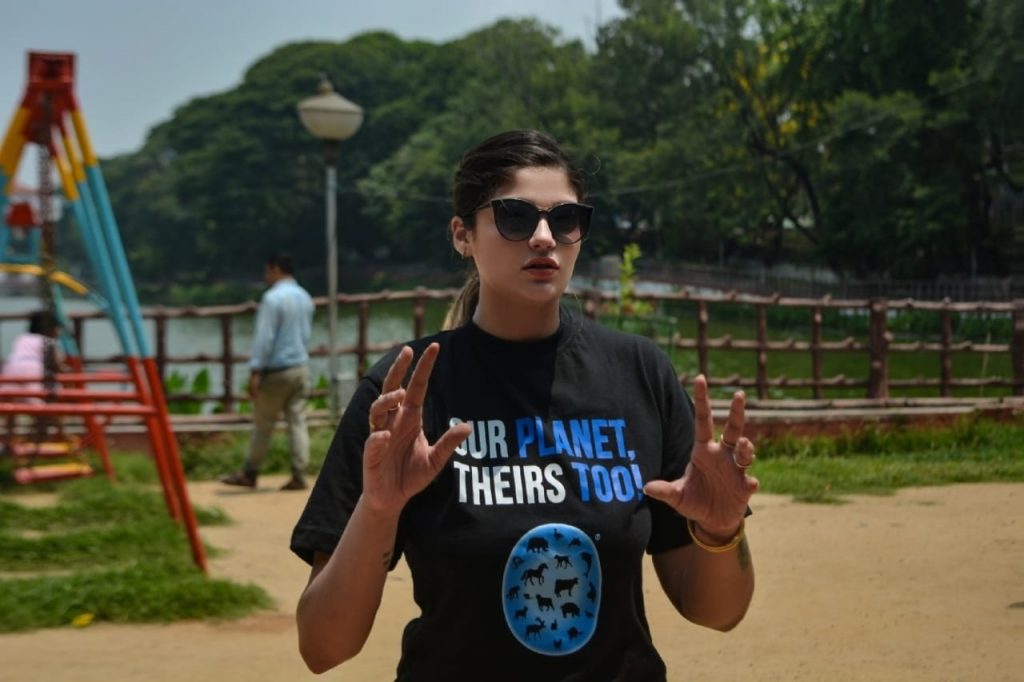 National Animal Rights Day (NARD) event is one of the biggest globally-coordinated animal rights events in the world.
A Memorial Ceremony took place to commemorate the billions of animals who die every year by human hands in the world, for food, fur, skins, laboratory tests, and entertainment.
Vegans, animal lovers, animal activists and commoners took part in this event showing their compassion, spreading awareness, sharing their thoughts and feeding community dogs.
Later the ceremony ended with the reading and signing of The Declaration of Animal Rights.