GUWAHATI: Malestorm 2021 concluded in Guwahati on Friday. Dhritiman Talukdar bagged the winner's title. Faran Haque won the first runners up and Nibir Talukdar won the 2nd runners up title. The event took place in Breathe air lounge and cafe,  Guwahati.
The events grooming session took place in SK27, GYM, Guwahati. The mentors were Mr. Tourism India Sanju Ray, grooming expert Meenu Paul and Prasantt Ghosh. The show was choreographed by Meenu Paul. The Judges were Stylist Dipankar Kashyap, Mr. Grand International Debojit Bhattacharjee, International Airlines trainer and makeup mentor –Christina Joseph, and famous physical trainer of Assam Nipan Rabha. The show was inaugurated by Northeast Diva and  Miss India Diva Finalist Malashya Kashyap.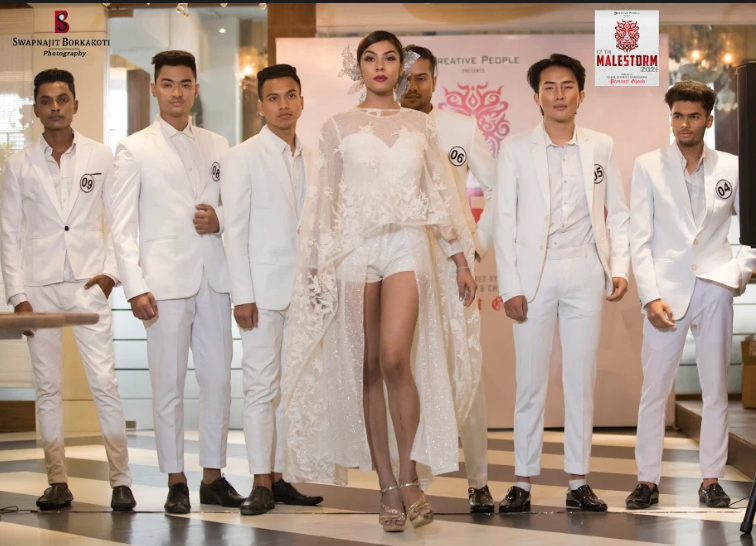 Subtitles won by candidates–
Mr Fitness –            Ashik Iqbal
Mr Photogenic-       Arnab Medhi
Mr popular       –      Dhritiman Talukdar
Mr personality –      Gautam Sarkar
Mr fashion icon-     Deependra Sharma
Mr catwalk         –     Nishant Sinha
Mr talented        –      Dip Deori
Best model –         –    Nishant Sinha
Mr physique         –    Gautam Sarkar
Malestorm is organized every alternate year and this was the 12th edition. A total of 30 candidates were selected and 15 among them compete for the main title. The winner of Malestorm gets direct entry to Mr. India- 2022 which is a huge advantage, as they do not have to apply and compete in the auditions.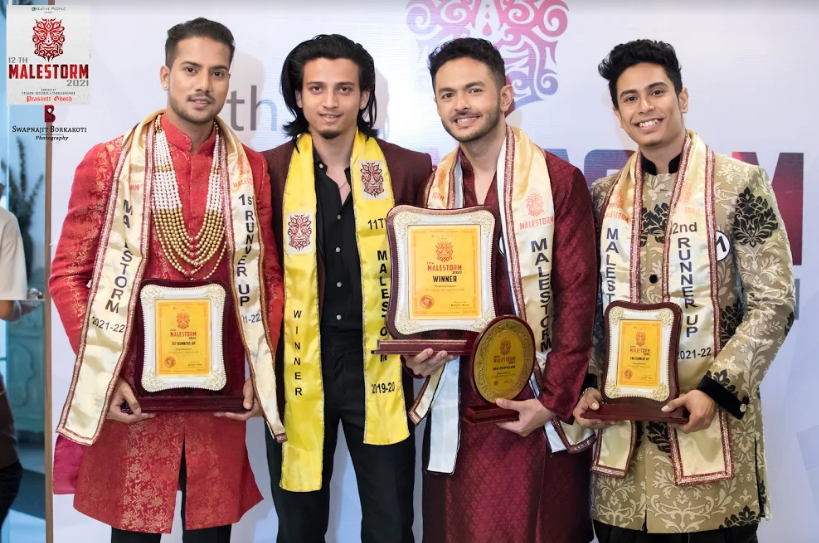 The Grooming session takes place for nearly a month where the contestants can learn different things including Catwalk, Public Speaking, Acting, Skin and Body care, Makeup application, wardrobe management, and above all Confidence Boosting.  The best examples of some male models, who have benefitted enormously from this pageant are Rishi Kaushik, a popular actor of Kolkata and Grasim Mr. India Finalist 2002 Debojit Bhattacharya, who went on to win the RU-BA-RU Mr. India Grand International, 2017 and Sanju Ray,  who was the winner of RU-BA-RU Mr. India World Tourism, 2016. Zulfi Sheikh is the winner of Mr India world tourism 2018 is a popular actor who featured in many music videos. Franco Parakka, Sidhartha Roy, and Sanju Wani are Popular Fitness experts. Suvam Das who has worked for many national and international fashion events and is soon going to represent India in an international pageant goes as grooming experts for the upcoming aspirants. Apart from these few names, the past Malestorm winners are all doing successfully well in different events across India.
 Names of all the contestants
1. Arnab Medhi.  
2. Ashik Iqbal.
3. Abdul Hussain. 
4. Dip Deori. 
5. Farhan Haque.
6. Gautam Sarkar.
7. Nibir Talukdar.   
8. Nishant Sinha.  
9. Suriansh Paul Chowdhury.   
10. Deependra Dharma.
11. Dhritiman Talukdar.   
Malestorm is one of the first initiatives of the event management group –Kreative People started in the year 2000 and it has indeed proven to be a huge success in the sense that it has largely achieved what it set out to in the first place. With Malestorm,  the aspiring male models got the opportunity to showcase their potential on a big stage on a national platform. The various training sessions that they go through, as a part of the contest, help them in grooming themselves, in terms of their looks, body, confidence, acting skills, and personality which is not only beneficial for this particular contest, but if we see the larger picture, it helps them in life as well.