Guwahati: The Assam Government has declared March 19 (Saturday) as a local holiday on account of Dol Jatra/Holi Festival.
Owing to this, all government offices, financial institutions and banks will remain closed on the day to celebrate the festival of colours. 
The Kamrup Metro District administration has also declared a local holiday on Saturday.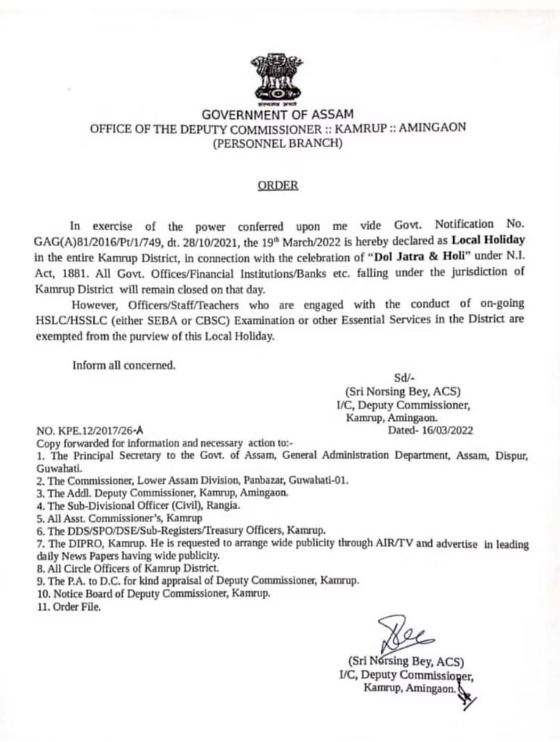 One of the largest celebrations of India, Holi is a joyful festival representing the liveliness of spring with colours, madness and many more. Every year we celebrate this day to honour the victory of good over evil, which falls on the month of Phalguna which is early March. Though Holi is an ancient Hindu festival, it is celebrated almost all over the world. Usually, we enjoy this incredible day by saying goodbye to winter and welcoming spring.