GUWAHATI: The All Guwahati Students' Association on Wednesday organized a Mukoli Bihu(Open Bihu) at the Judges Field playground, Guwahati on the occasion of Rongali Bihu.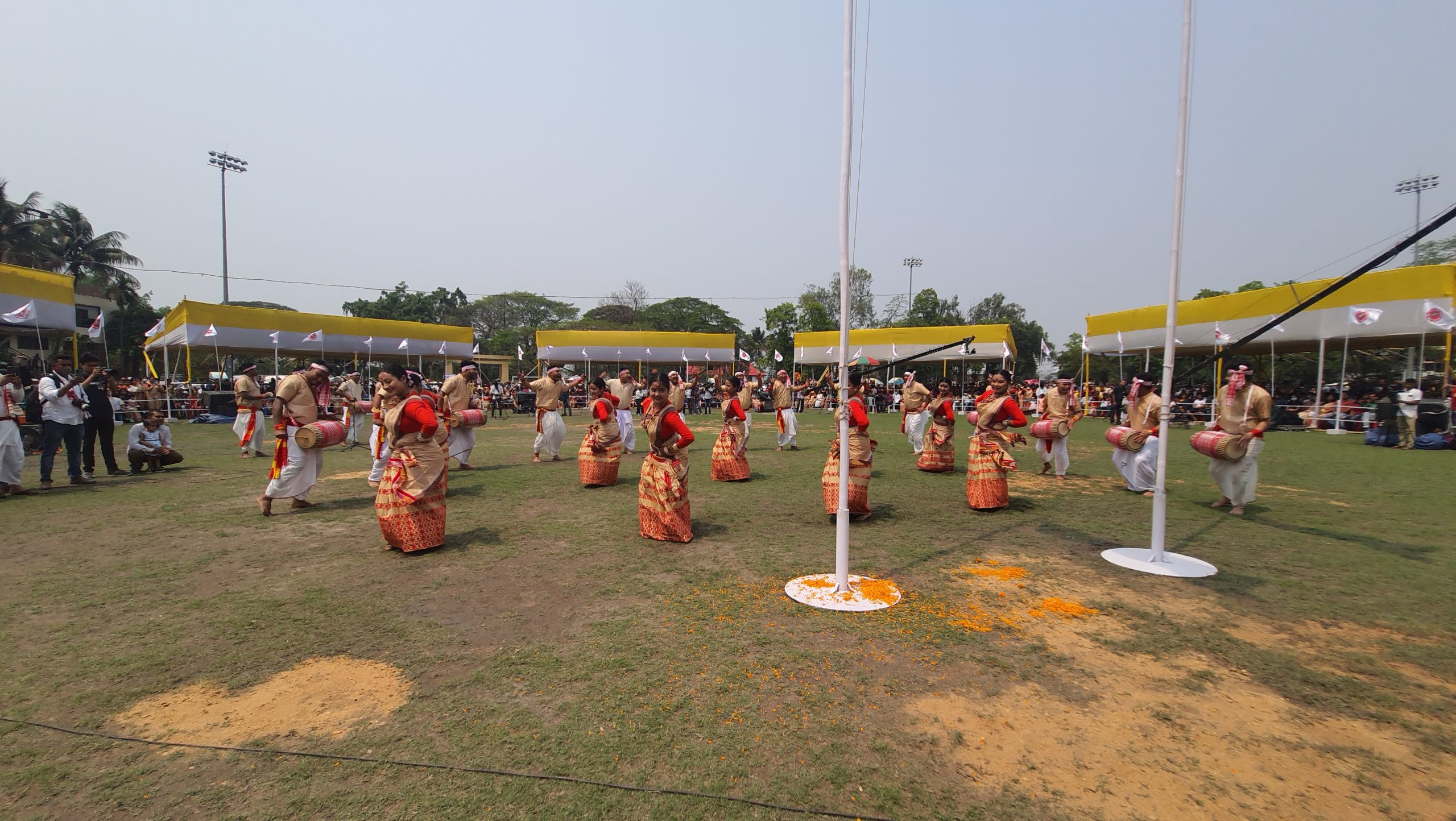 The event started at around 10:30 AM in the morning. AASU president Dipanka Kumar Nath and Eminent educationists, writer Dr. Amarjyoti Chaudhary hoisted the AASU flag followed by an inaugural speech. The students of Sandi Yukti Girls' College performed the music together to hoist the flag.
The people who brought laurels to the state will be felicitated later in the event, the list of names includes the family of late Tarun Gogoi, who has been awarded the Padma Bhushan respectively, Padma Shri awardees Imran Shah, Gopiram Bargayan Budhavakat, Vijaya Chakravarty, Birubala Rava, Lakhimi Baruah, Dulal Manki, Dr. Roman Sharma, Sahitya Akademi Awardee Late Dharanidhar Wari's family, Dr. Apurva Kumar Saikia, Dr. Ajit Boro, Sahitya Akademi Yuva Awardee Dwijen Kumar Das, Newton Konwar Basumtari, Anjan Bachkota, National Film Awardee Chandra Mudai, Sunil Dutt, Dilip Kumar Dal, Benjamin Daimary, Devjit Gayan, Ruksana Tababachum, Shantanu Sen, Farooq Iftikar Laskar and Arjuna Awardee Lovlina Buragohain.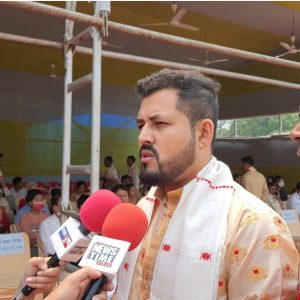 "People are celebrating Bihu amid COVID-19 pandemic. As the Bihu celebration is important, we must adhere to all rules and regulations issued by the Government during the Bihu celebration," said AASU secretary Sankar Jyoti Baruah.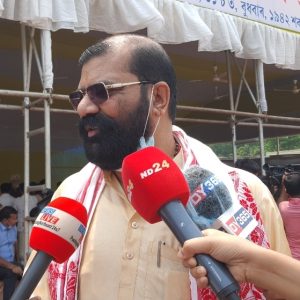 "This event started as 'Sanskritik Subhajatra' during the period of 'Assam Andolan', later it was renamed as Mukoli Bihu. Since then this Mukoli Bihu is organized every year. Last year, due to COVID and Lockdown we couldn't celebrate Bihu but as you can see this year all were ready to celebrate Bihu and the COVID cases suddenly started increasing. so, our government has also issued SOPs for the Bihu celebration. Our people are also following all the rules and regulations, almost all people here are wearing face masks," said Samujjal Kumar Bhattacharyya.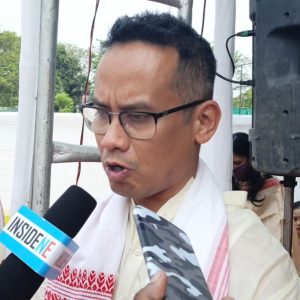 "I wish all a very happy Bihu. Last year people including artists and musicians had to face different hurdles as Lockdown was going on. This year I am happy to attend this beautiful Mukoli Bihu event," said MP Gaurav Gogoi.
Rongali or Bohag Bihu, Assam's harvest festival lasts for seven days and they are known as Chot Bihu, Goru Bihu, Manuh Bihu, Kutum Bihu, Senehi Bihu, Mela Bihu, and Chera Bihu. The first day of Bihu is dedicated to cows. Therefore, it is known as Goru Bihu.