GUWAHATI: Assam Forest officials finally managed to cage the full-grown leopard which was creating tension in and around Naharkatia Chachani in Kachubam Gaon, Dibrugarh District.
The leopard walked straight into a trap laid by the forest department officials on Friday, wee hours.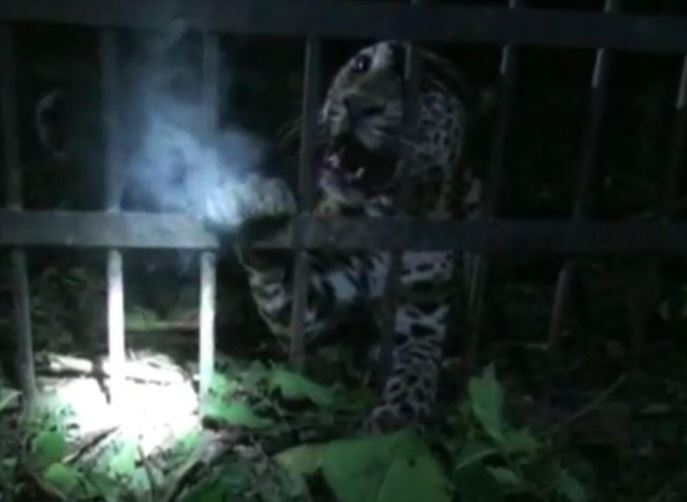 According to the forest officials, the leopard created terror among the residents of Kachubam Gaon in Naharkatia. It also killed domestic cows, goats and pigs of the villagers.
The leopard had also attacked and injured a lot of villagers including Ranjan Mantri of Kachubam Gaon who escaped death with minor injuries. These continuous attacks created panic and fear among the villagers.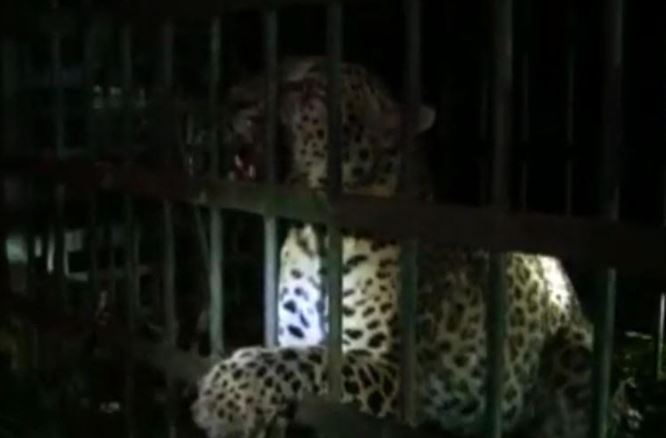 Petrified villagers took a sigh of relief after the leopard was trapped and taken away by the forest department.