Leading International models Ingrida Ilgine and Mirka Howard walked the Red Carpet at the recently concluded 76th edition of the Cannes Film Festival 2023 wearing spectacular handcrafted Sanjukta Dutta ensembles.
While Ingrida Ilgine, who over a 15-year career in international modelling and has won many accolades including the titles of "Top Model United Kingdom Winner" and "Miss Film Festival International", bedazzled the red carpet in a handcrafted mulberry silk green gown, top New York model Mirka Howard walked the red carpet looking incredibly stunning in a black mekhela chador, both designed by Sanjukta Dutta.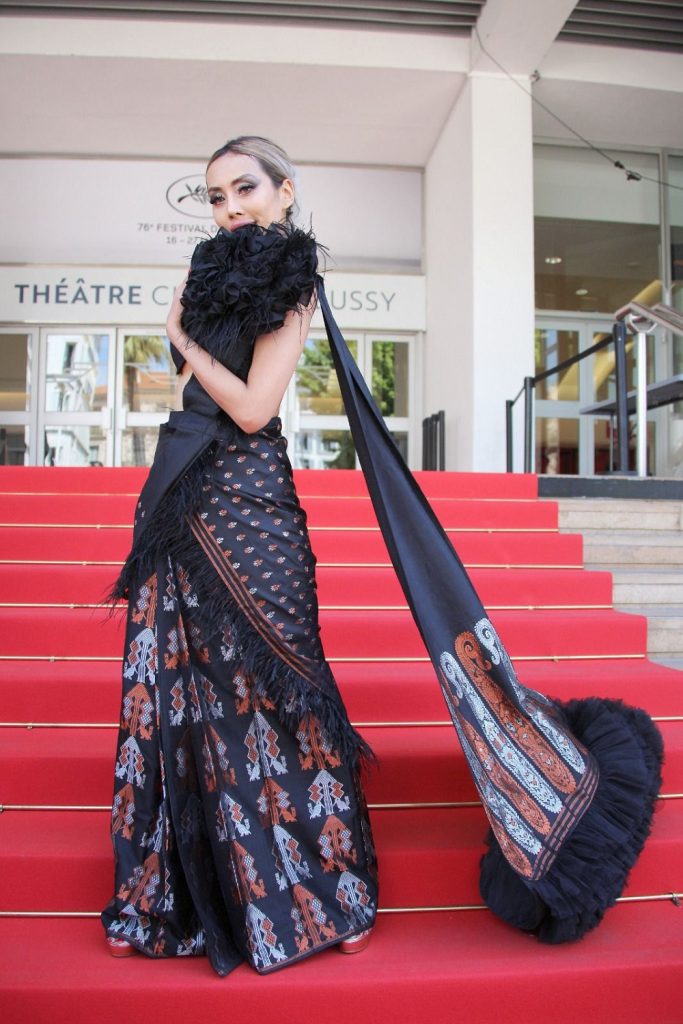 Interestingly, this is the third consecutive year that Ingrida has opted for Sanjukta's label.
A recipient of many awards in the category of "Best Fashion Designer", Sanjukta Dutta's label also debuted at the Paris Fashion Week earlier this year. She has left no stone unturned in empowering the rural artisans of India and in bringing the age-old art of Assamese handlooms to the global stage.