GUWAHATI: The Assam government has issued a new COVID-19 SOP for containing the COVID-19 in Assam.
According to the new SOP, all shops and other business establishments will be closed from 2 PM which was earlier closed from 6 PM.
Also, No vehicles and individuals could move out of their home after 6 pm. However, emergency services will be exempted from the order.
"Whereas, the Assam State Disaster Management Authority (ASDMA) has vide order of 30-04-2021 issued consolidated and revised guidelines for all districts for containment of COVID-19 pandemic in Assam.
Whereas, the positivity rate of COVID-19 cases in the state has shown significant rise increasing necessitating a revisit of the existing directives.
And Whereas, in the context of the continuing surge of infections in the second wave of COVID-19 pandemic, the Hon'ble Supreme Court of India vide its Order dated 30th April, 2021 in Suo Motu Writ Petition (Civil) No.3 of 2021 has directed the State Governments to take measures to curb the spread of the virus and urged to consider imposing a ban on mass gathering and super spreader events in the interest of public welfare.
Now, therefore in exercise of the powers, conferred under Section 22(2)(h) of the Disaster Management Act, 2005, the undersigned, in his capacity as Chairperson, State Executive Committee of the State Disaster Management Authority. Assam, hereby issues the revised and consolidated directives as follows which shall be in supersession of all earlier orders and shall come in force from 5.00 AM of May 5, 2021 and remain in force until further orders," stated the New SOP issued by Assam State Disaster Management Authority.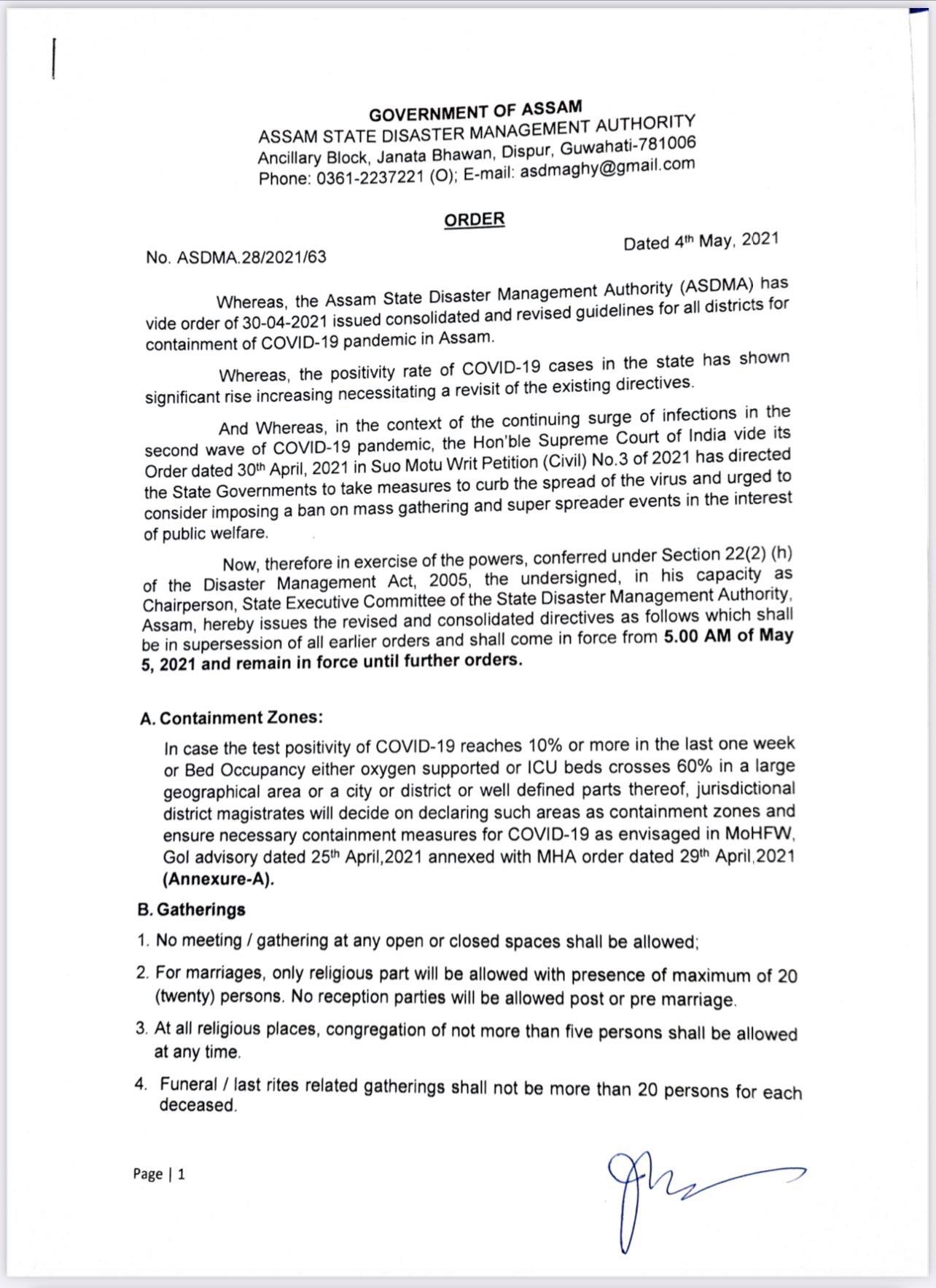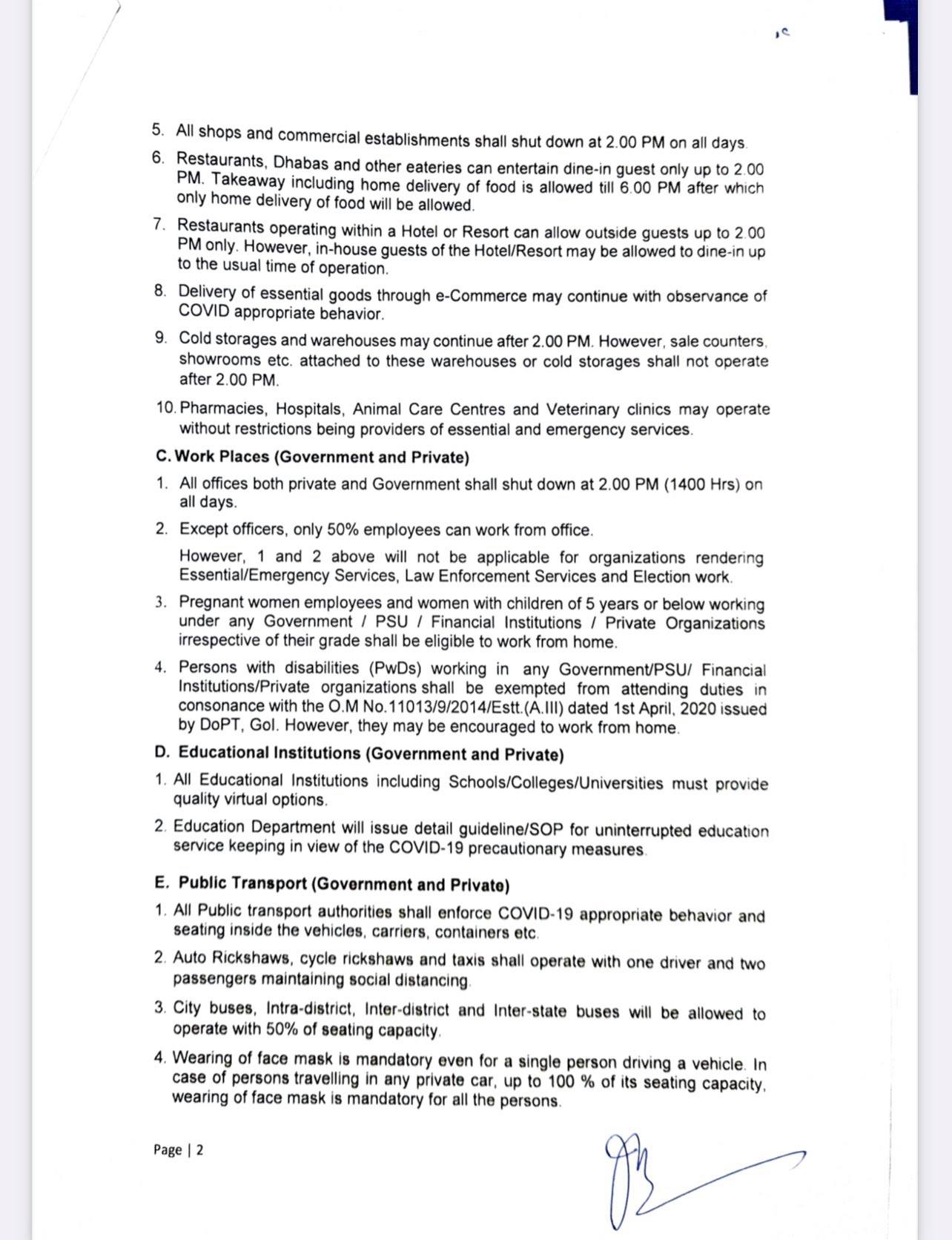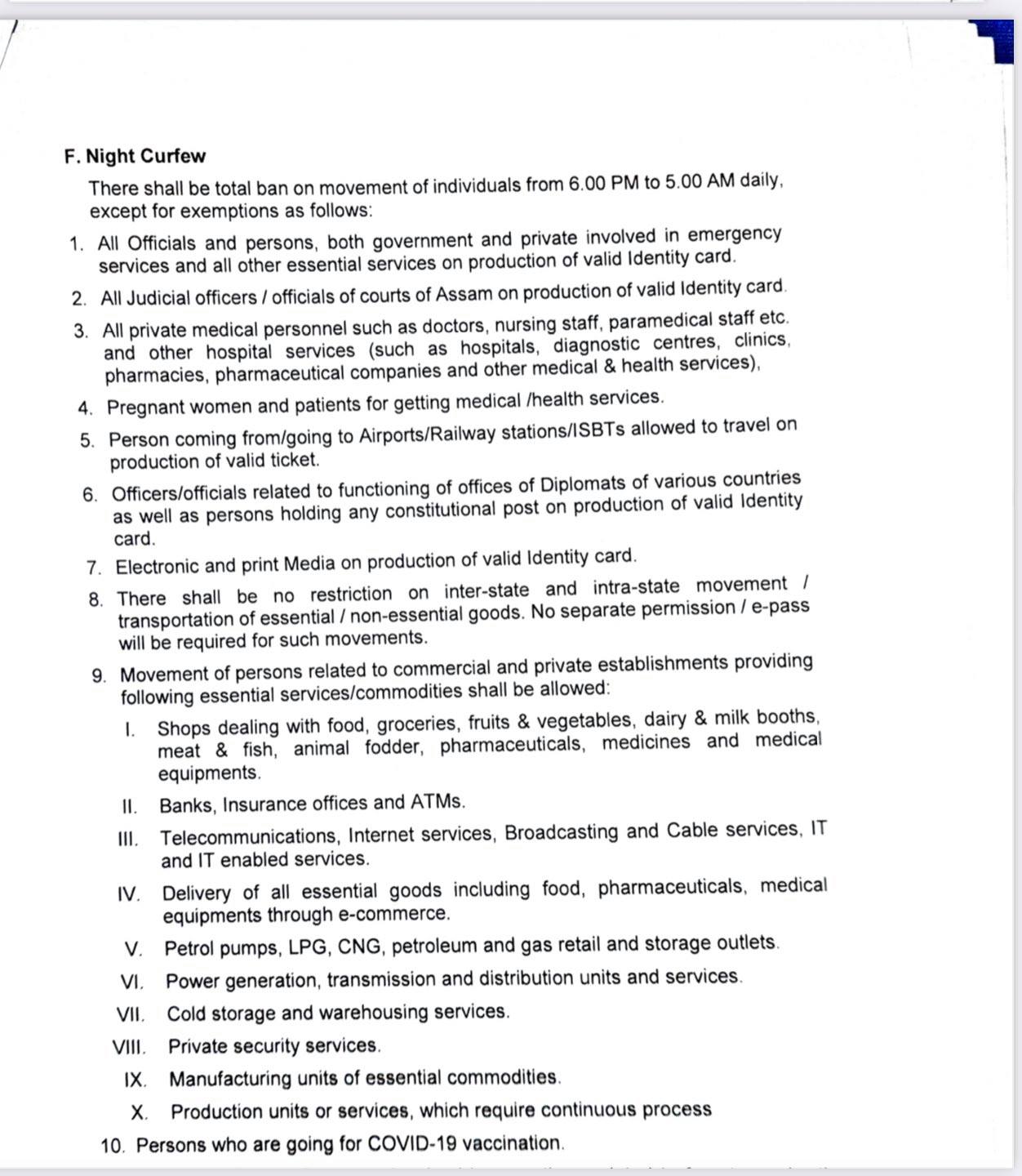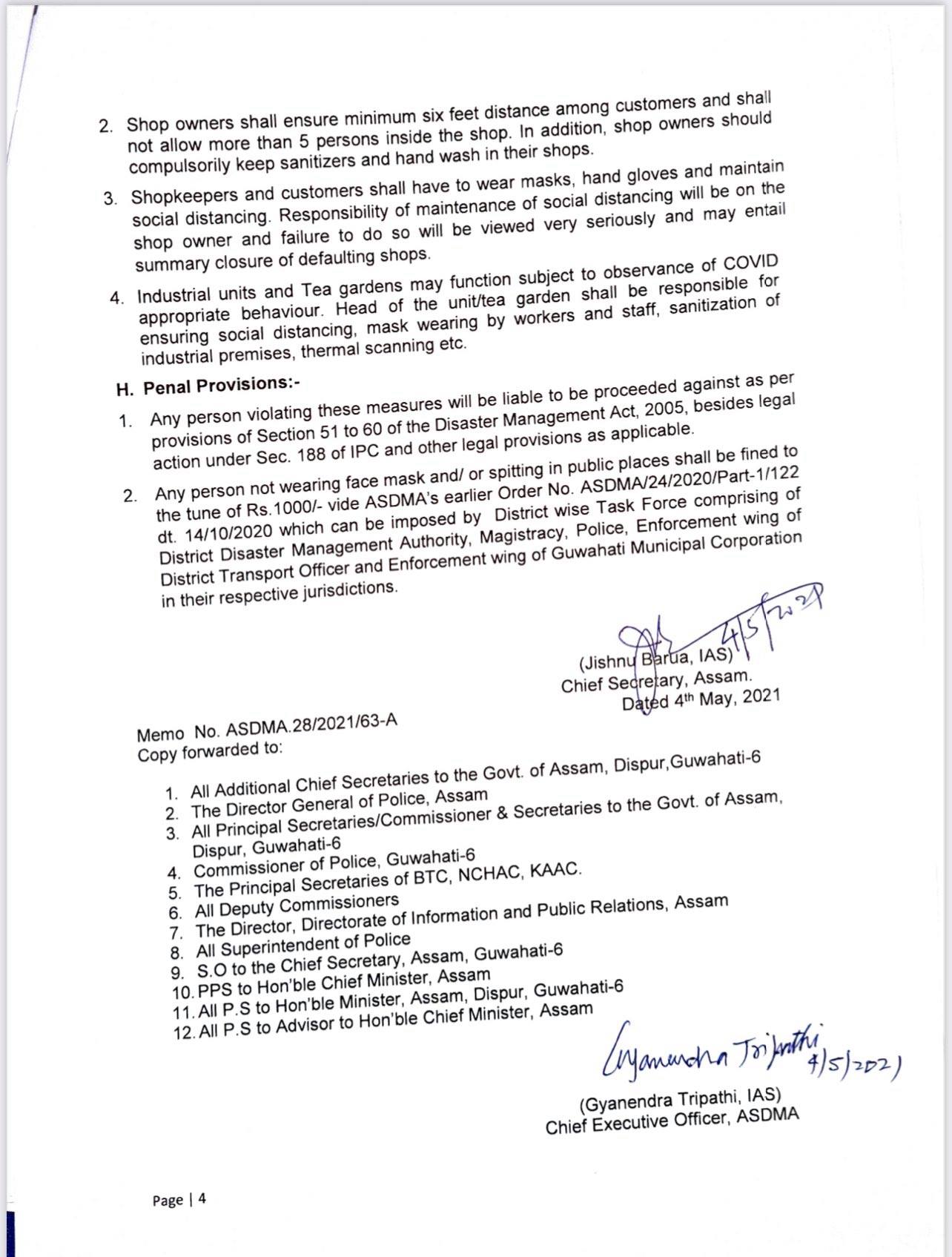 RELATED STORIES: নতুন নিৰ্দেশনাঃ নিশা ৮ বজাৰ পৰিৱৰ্তে সন্ধিয়া ৬ বজাৰ পৰা সান্ধ্য আইন