The 2 Bn NDRF, Haringhata observed the 15-day-long Swachhata Pakhwada. The programme began from December 1.
The Swachhata Pakhwada programme is a part of the Indian Government's 'Swachh Bharat Abhiyan'. Under this plan, a fortnight-long agenda is undertaken every year during which several cleanliness and hygiene-related activities are carried out.
The 2 Bn NDRF at Haringhata is carrying out number of activities under Swachhata Pakhwada. The series of programmes and activities started on December 1 and will last till December 16.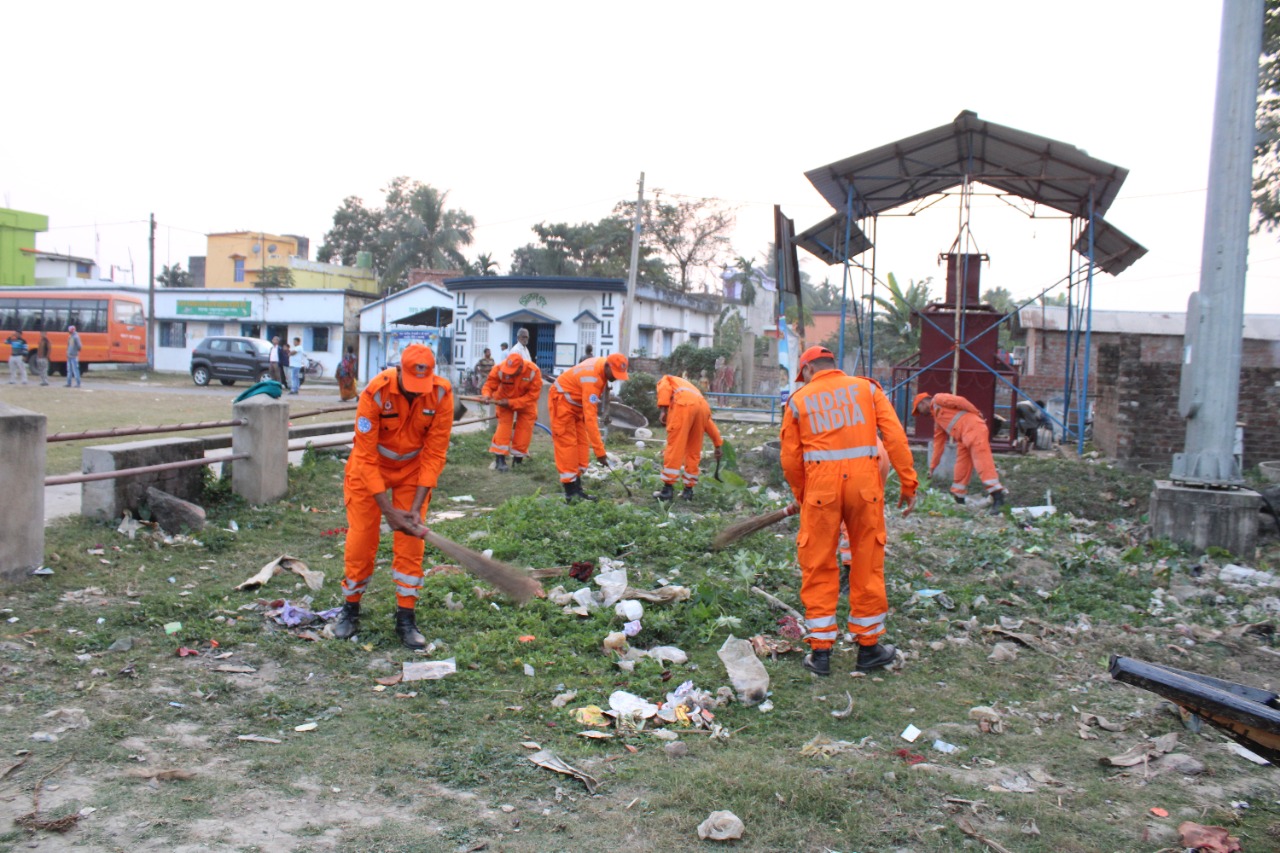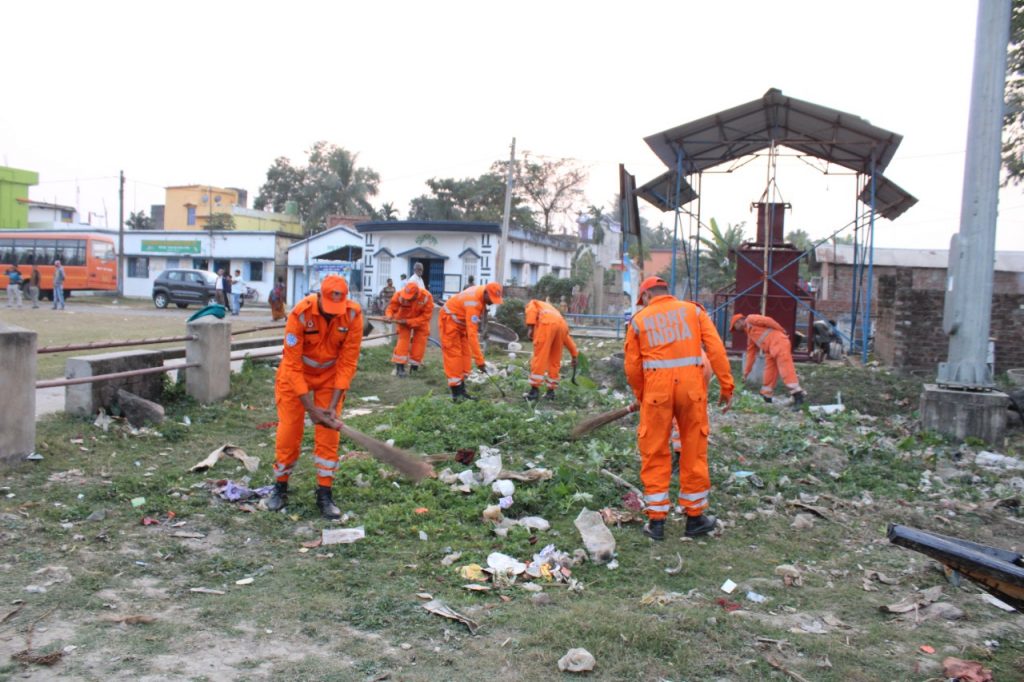 The 2 Bn NDRF organized massive cleanliness drives at Familia School, Kancharapara Railway Station, Gyaspur Lake, Deep Diving practice area Halishahar, Bidhan Chandra Krishi Vidyalaya. During the Swachhta Pakhwada, plastic wrappers littering the camp campus were removed and the garbage dump was cleaned.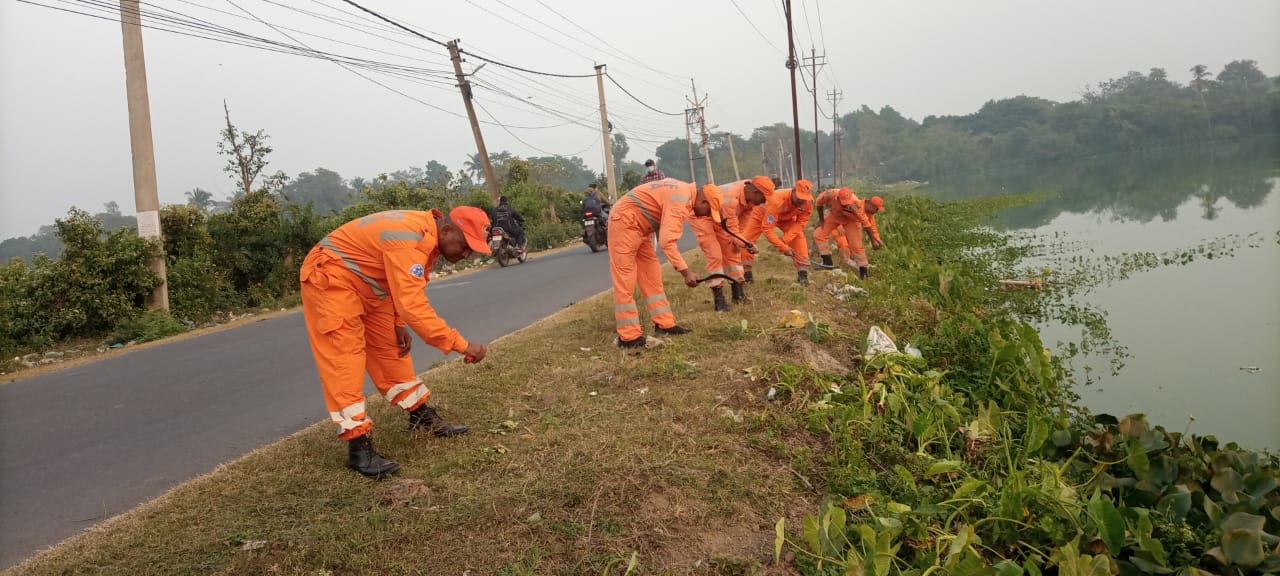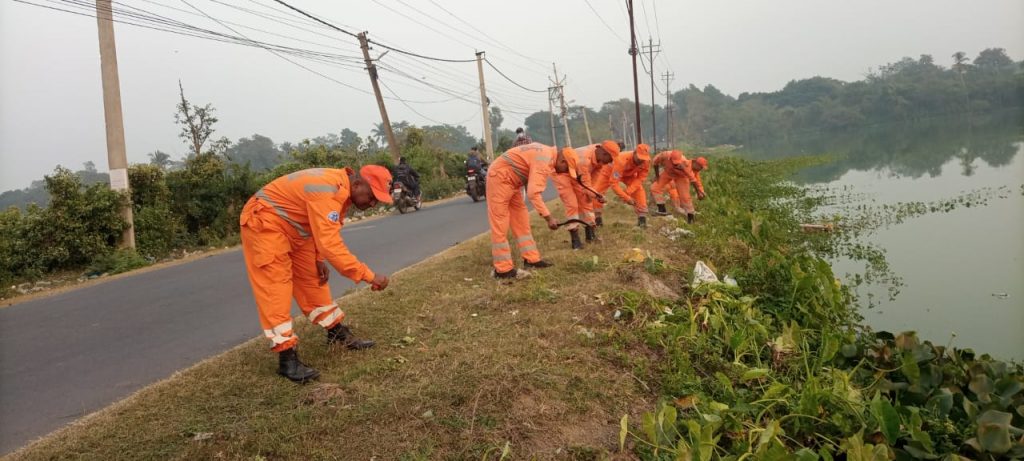 The officers educated the jawans about the importance of sanitation and hygiene and its impact on good health. Further as per MHA guidelines, on Saturday, 2 Bn NDRF, Haringhata figured plastic waste management as a prominent activity under Swachhata Pakhwada and organized a plugging event (jogging and picking up plastic/litter) from Bn HQ Haringhata to Bidhan Chandra Krishi Vidyalaya and in order to accelerate the efforts to achieve universal sanitation coverage and to create awareness among the people.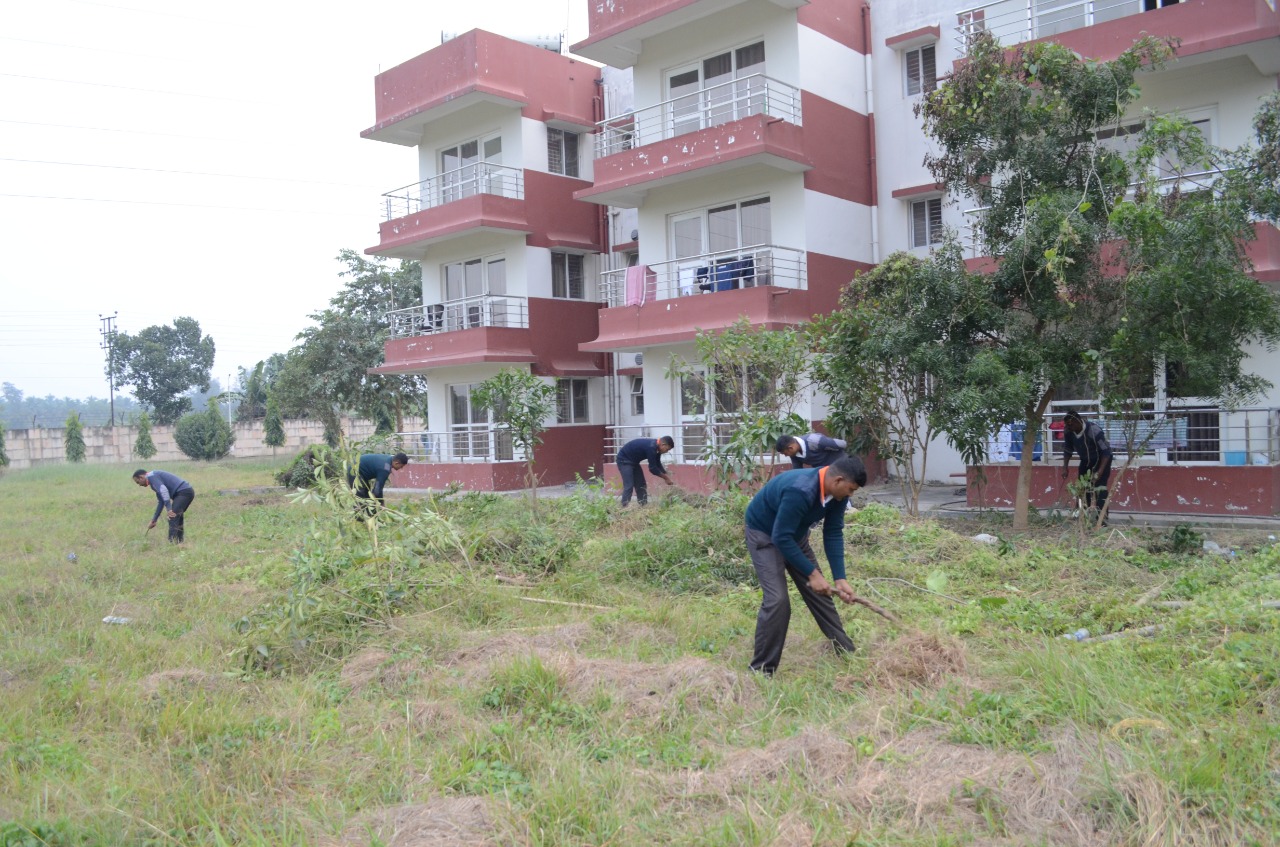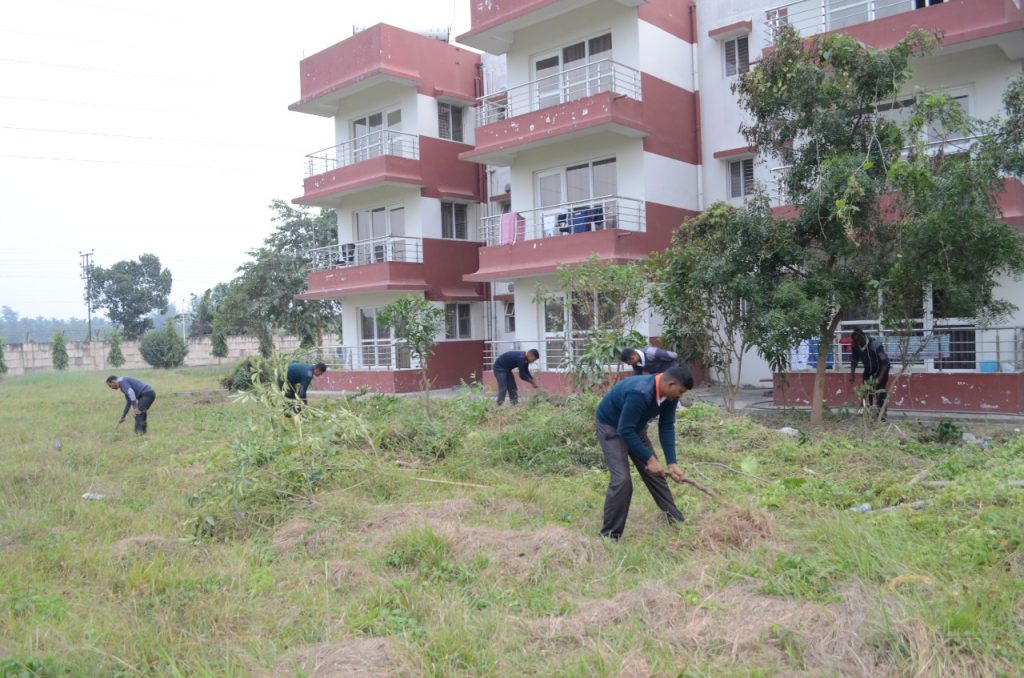 Sh V N Parashar, Second-in-Command, Sh Shashi Deo Prasad, Dy Comdt joined with Unit personnel for this Swachhata Abhiyan.
The 2 Bn NDRF is also organizing many activities under the 'Ek Bharat Shreshtha Bharat' campaign.