Guwahati: Assamese community residing in the Silicon City of Bangalore headed by Assam Society of Bangalore had recently celebrated Shree Shree Durga Puja for the 9th consecutive year at Chamundeshwari Temple Hall in Adugodi, Bangalore. 
The Puja committee made sure that all the COVID-19 protocols were strictly observed. 
Despite the current scenario the committee  left no stone unturned to make each of the four day a memorable one. 
The puja was performed in a very organised manner.  It was a 4 days mega event well mixed with Devi Worship and Bhog.
On the occasion of Maha Ashtami, Kumari Puja was also performed at ASOB. 
The people were able to enjoy the bhog prasad all the four days.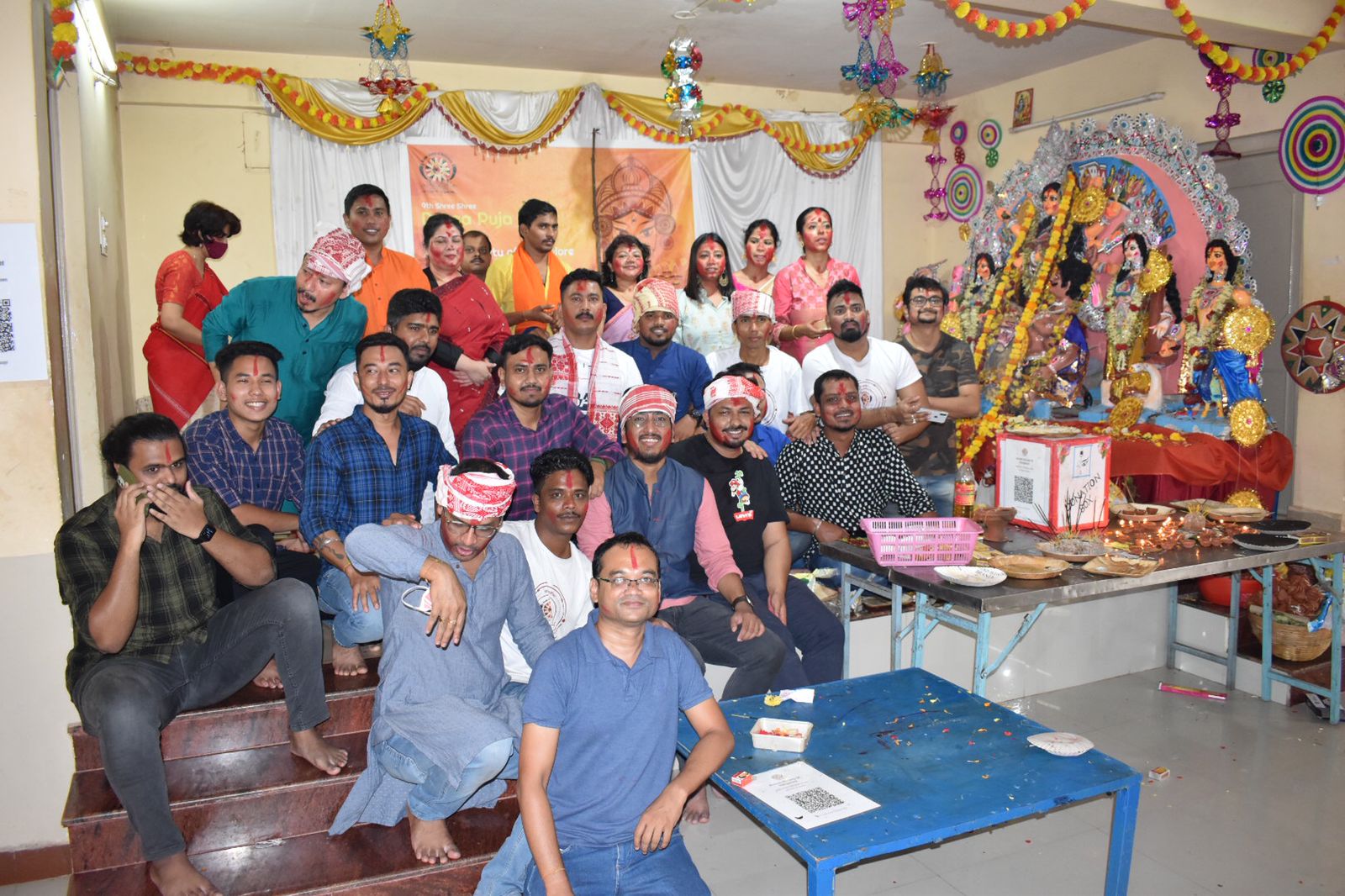 It is to be mentioned that most of the Puja committee's in Bangalore restricted the pandal Visits and only their Members were allowed to visit and offer prayer in their respective pandals.
But Assam Society  made sure that devotes with double vaccines upon registration were allowed to pay their obeisance to the Goddess by visiting their puja pandal on Navami. It is to be mentioned that the committee managed the crowd very well. 
Speaking to News Live the Assistant General Secretary of ASOB Pulakesh Barman said, "We have received lot of support from the local Kannada people. And we  want to thank the Bengaluru  authority for helping us to organise the puja."
"We also did get a lot of support and contribution from our native place, Assam and I would like to thank them for their immense support . Its a great pleasure to organise the Durga puja in Bangalore for the 9th consecutive year. And I on the  behalf of Assam Society of Bangalore want to thank everyone who has been a part of the puja and helped us in celebrating it with all the zeal and enthusiasm, " added Barman.