GUWAHATI: The seat sharing between Asom Gana Parishad (AGP) and Bharatiya Janata Party (BJP) will take place in March. This was stated by Assam BJP president Ranjit Kumar Dass on Monday. Both the parties are gearing up with rallies and meetings for the Assam Legislative Assembly Election to be held in April.
With mission 100+ BJP Assam has started eyeing constituencies that were won by AGP in 2016 polls. Interestingly, the AGP is also organising huge meetings and rallies in constituencies that are under BJP. These rallies have created ripples within both the parties. But the prevailing uncertainty has galvanised the cadres hoping their candidate gets nominated. Ranjit Kumar Dass has stated that the seat sharing arrangement will be done sometime in the first week of March. The state BJP president was in Nagaon attending a meeting of the prista pramukhs.
According to sources, the BJP is already getting ready to nominate candidates from Patacharkuchi, Tezpur, Barhampur, Dergaon, Naharkatia and West Guwahati. All these constituencies are with AGP. Similarly, the AGP is planning to nominate its candidates from BJP-held seats of Dhakuakhana, Nagaon, Dhemaji, Dispur and Palasbari. As nothing has been finalized the probable candidates will have to wait till the seat sharing meeting.
Dass has made it clear that the nomination of a candidate will be based on the survey done by the party. The central election committee of the BJP will do three rounds of surveys and the BJP state committee will do one survey. Based on these four surveys the nomination will be decided. A candidate whose name will come up in most of the surveys will become a main contender.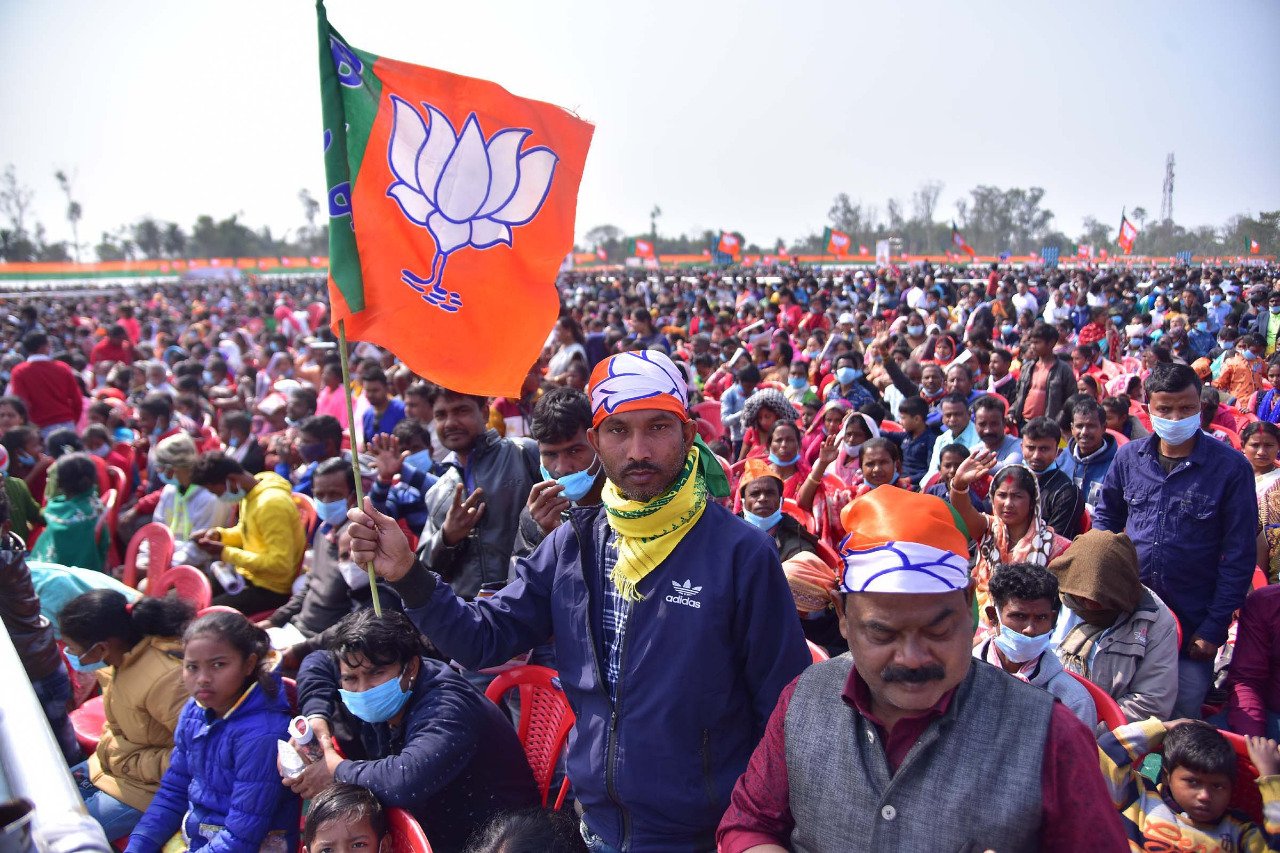 With the polls in mind BJP Assam is organizing rallies and meetings across the state. Recently, Prime Minister Narendra Modi, Home Minister Amit Shah and Finance Minister Nirmala Sitharaman visited Assam attending public rallies and government functions. These visits by tall BJP leaders are surely going to boost the spirits of the grassroots workers and the party cadres.