GUWAHATI: The state Government has declared dry days in Assam ahead of polls to ensure a smooth election across the state.
The ban on the sale and consumption of alcohol will remain effective for 48 hours according to the election phases.
First Phase:
From 06:00 PM of 25 March to 06:00 PM of 27 March.
Second Phase:
From 06:00 PM of 30 March to 06:00 PM of 1 April.
Third Phase:
From 06:00 PM of 4 April to 06:00 PM of 6 April.
"There will be a total ban on the sale of liquor, giving or distribution of spirituous, fermented or intoxicating liquors or other substances of alike nature at a hotel, public eating house, tavern, shop or any other places, public or private within a polling area during the period of 48 hours," the official notification stated.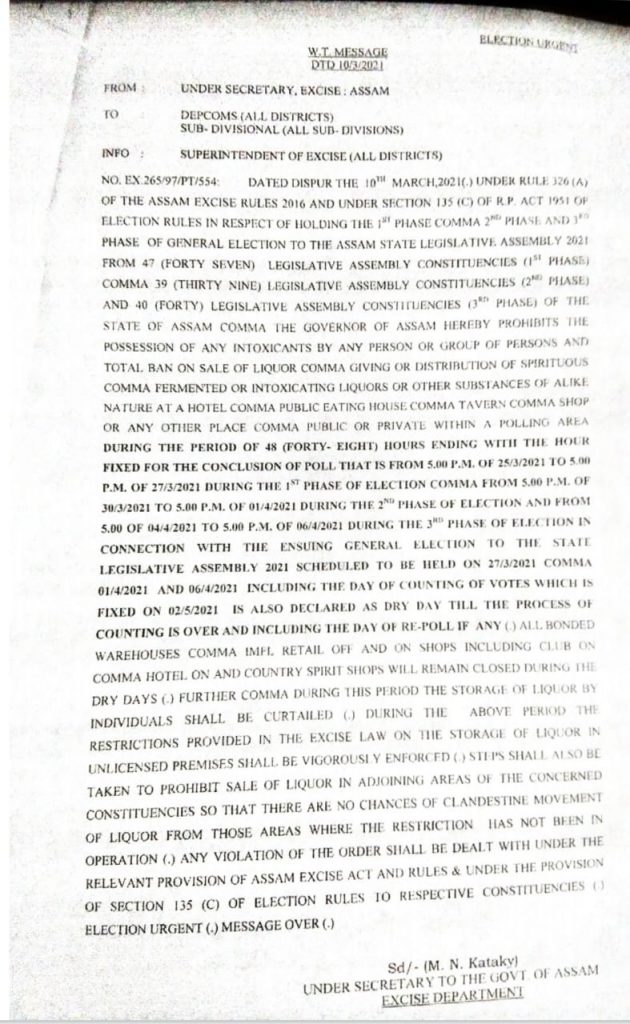 Also, the day of the counting of votes (May 2) has also been declared a Dry Day till the counting is over.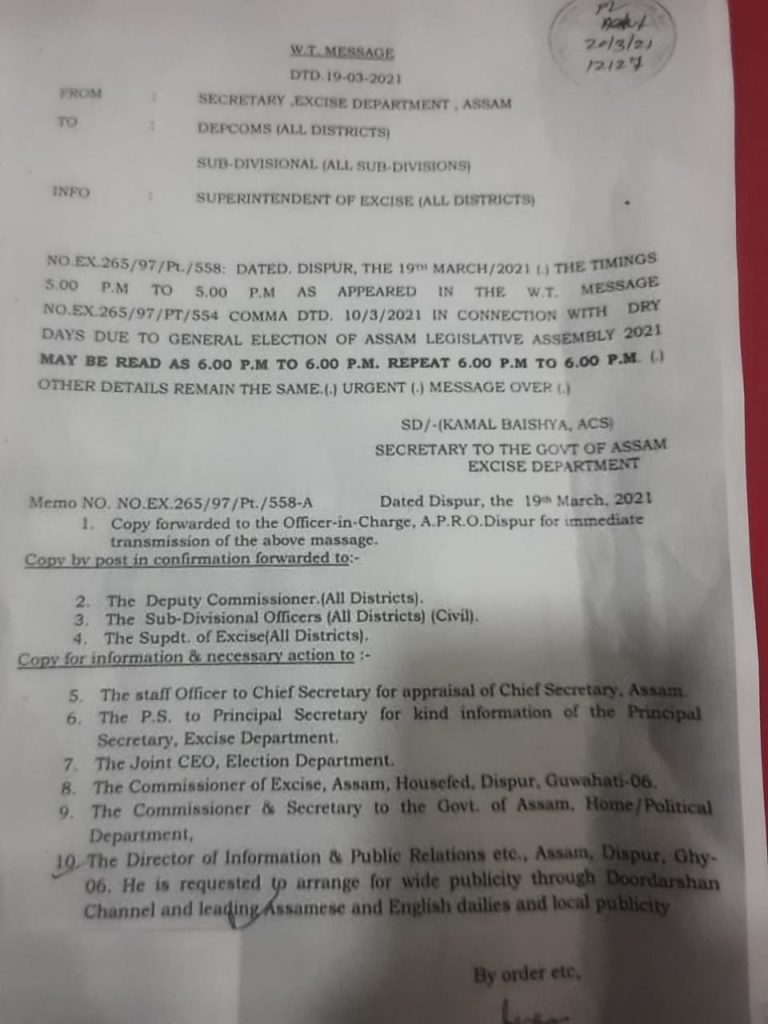 It is to be mentioned that earlier timing was set from 05:00 PM to 05:00 PM and later it was revised and set from 06:00 PM to 06:00 PM.