Guwahati: Assam Congress president Bhupen Kumar Borah has suspended party MLA Sherman Ali for "repeatedly violating party discipline" following his comments on 8 Assamese youths, who were killed in February 1983 during the Assam Agitation.
The decision of the Assam Pradesh Congress Committee (APCC) comes two days after Ali was arrested from his residence in MLA Hostel at Dispur for making "communal and provocative" remarks.
Assam Congress gave three days to Sherman Ali to submit his reply and with the end of the deadline, APCC president Bhupen Kumar Borah ordered his suspension from the party.
The order, issued by Bobbeeta Sharma, general secretary, APCC, says: "Hon'ble president APCC Bhupen Kumar Borah has suspended Sri Sherrnan Ali Ahmed, MLA, member ACLP from Congress Party with immediate effect for repeatedly violating party discipline."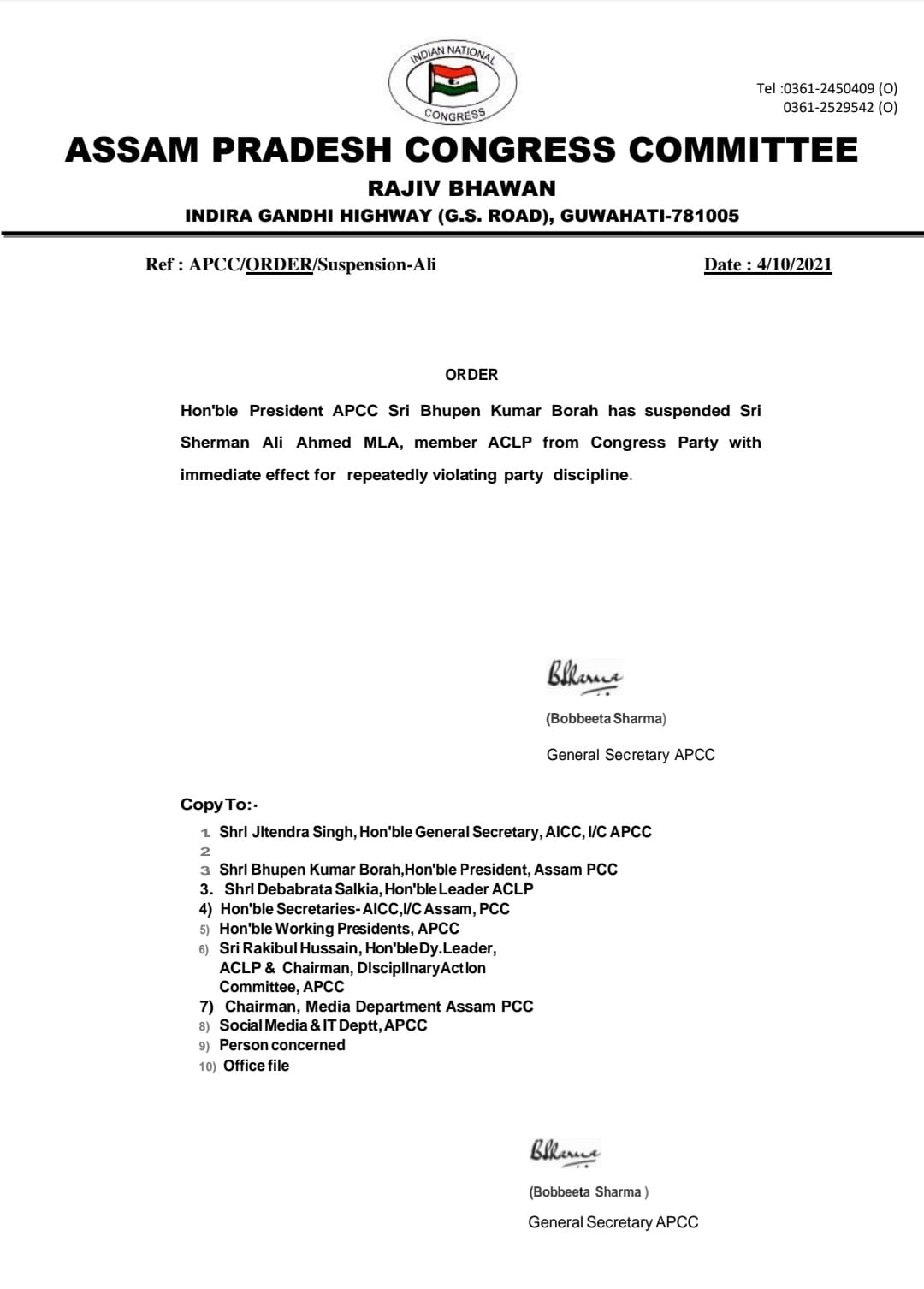 Sherman Ali is currently under the custody of the Panbazar Police.
The court remanded Baghbor MLA Ali to two-day police custody with effect from Sunday.
He was arrested on October 2, 2021 evening from his residence at MLA Hostel at Dispur in Guwahati on the basis of a case registered in Panbazar police station.