GUWAHATI: The number of recovered COVID-19 patients in Assam has reached 49,383 with the discharge of 2174 more patients from different hospitals and COVID-19 care centres in the state. While Assam has reported total 71,795 cases, the active cases count in the state now stands at 22,240.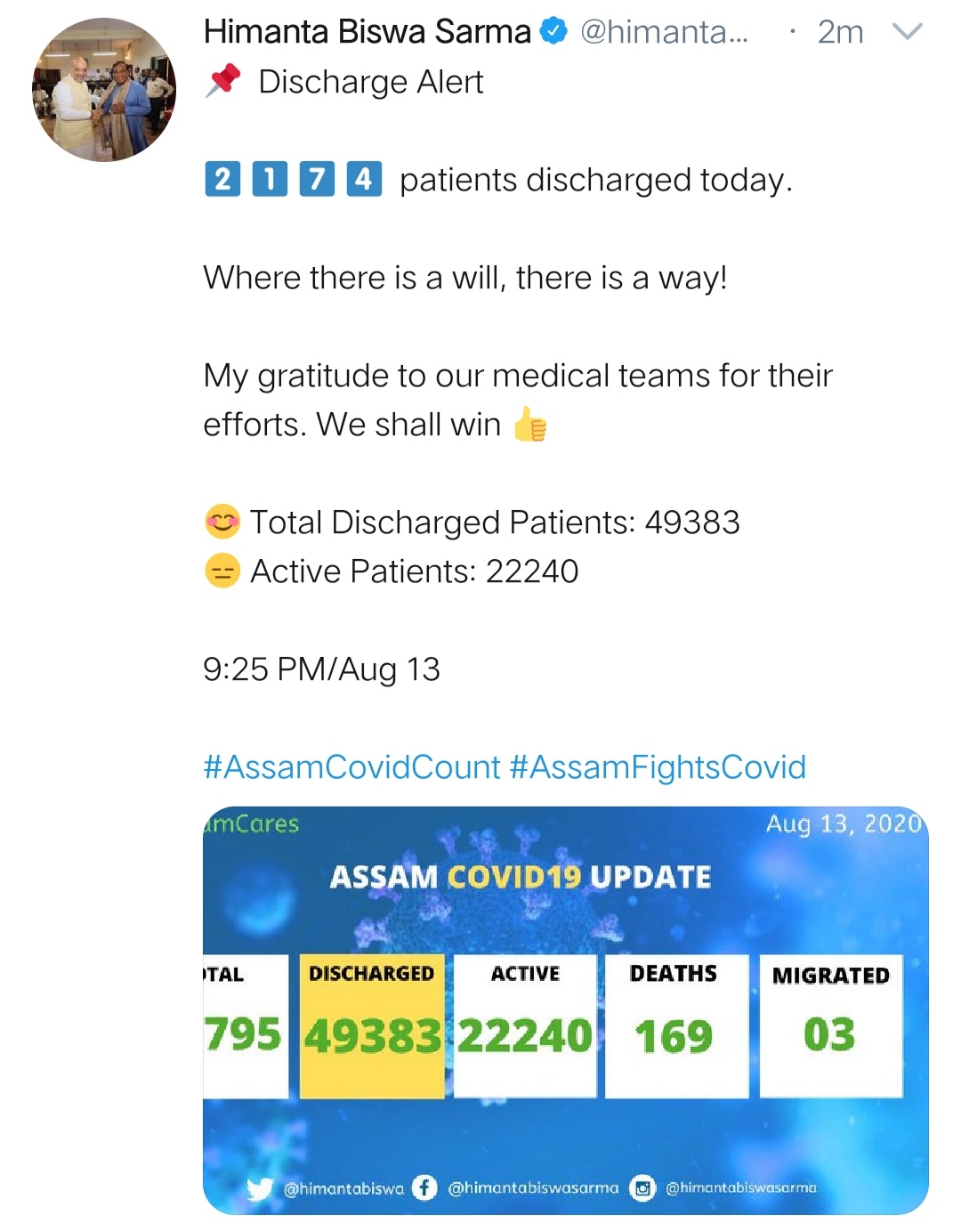 Assam health minister Dr. Himanta Biswa Sarma tweeted, "? Discharge Alert
2⃣1⃣7⃣4⃣ patients discharged today.
Where there is a will, there is a way!
My gratitude to our medical teams for their efforts. We shall win ?
?Total Discharged Patients: 49383
?Active Patients: 22240
9:25 PM/Aug 13
#AssamCovidCount #AssamFightsCovid."