GUWAHATI: The number of recovered COVID-19 patients in Assam has reached 47,209 with the discharge of 2136 more patients from different hospitals and COVID-19 care centres in the state. While Assam has reported total 68,999 cases, the active cases count in the state now stands at 21,626.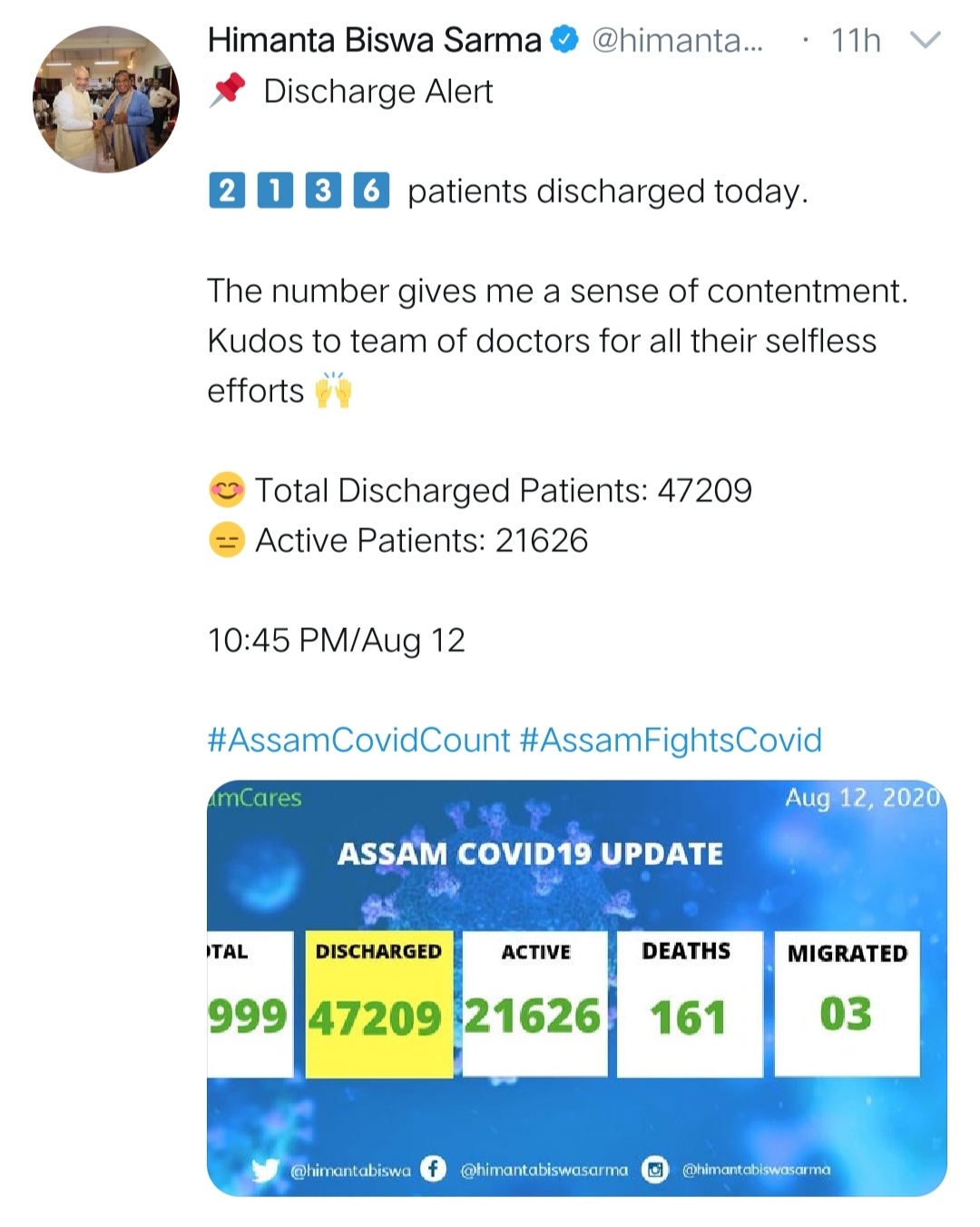 Assam health minister Dr. Himanta Biswa Sarma tweeted," Discharge Alert
2⃣1⃣3⃣6⃣ patients discharged today.
The number gives me a sense of contentment. Kudos to team of doctors for all their selfless efforts ?
?Total Discharged Patients: 47209
?Active Patients: 21626
10:45 PM/Aug 12
#AssamCovidCount #AssamFightsCovid."