Guwahati: Hi, My name is Arpita and I am the founder of Folktales_Handcrafted, an art Venture with a difference. Folktales_Handcrafted was born in 2021 and since then it has managed to reach many hearts and homes.
Art has always been my passion and even after being a qualified IT engineer and a teacher myself, my heart was always with art. I am a pure Assam girl and Guwahati being my favorite city ( yes I am guilty of being biased), I decided to start my Art and business journey in the city that I love the most.
I bring to you the various Folk Art Forms of Art with Lippan Art or Lippan Kaam being my specialty.
Lippan Art is one of the oldest forms of Folk Art which has its origins in Kutch, Gujarat.Lippan Art uses clay and mirrors to make a design. My Art pieces are very much durable, can be cleaned with a damp cloth and are unbreakable ( until and unless you take a hammer to break it)
Lippan Art can be done on multiple surfaces like Canvas, MDF boards, Plyboards, Wooden Boards or directly on walls.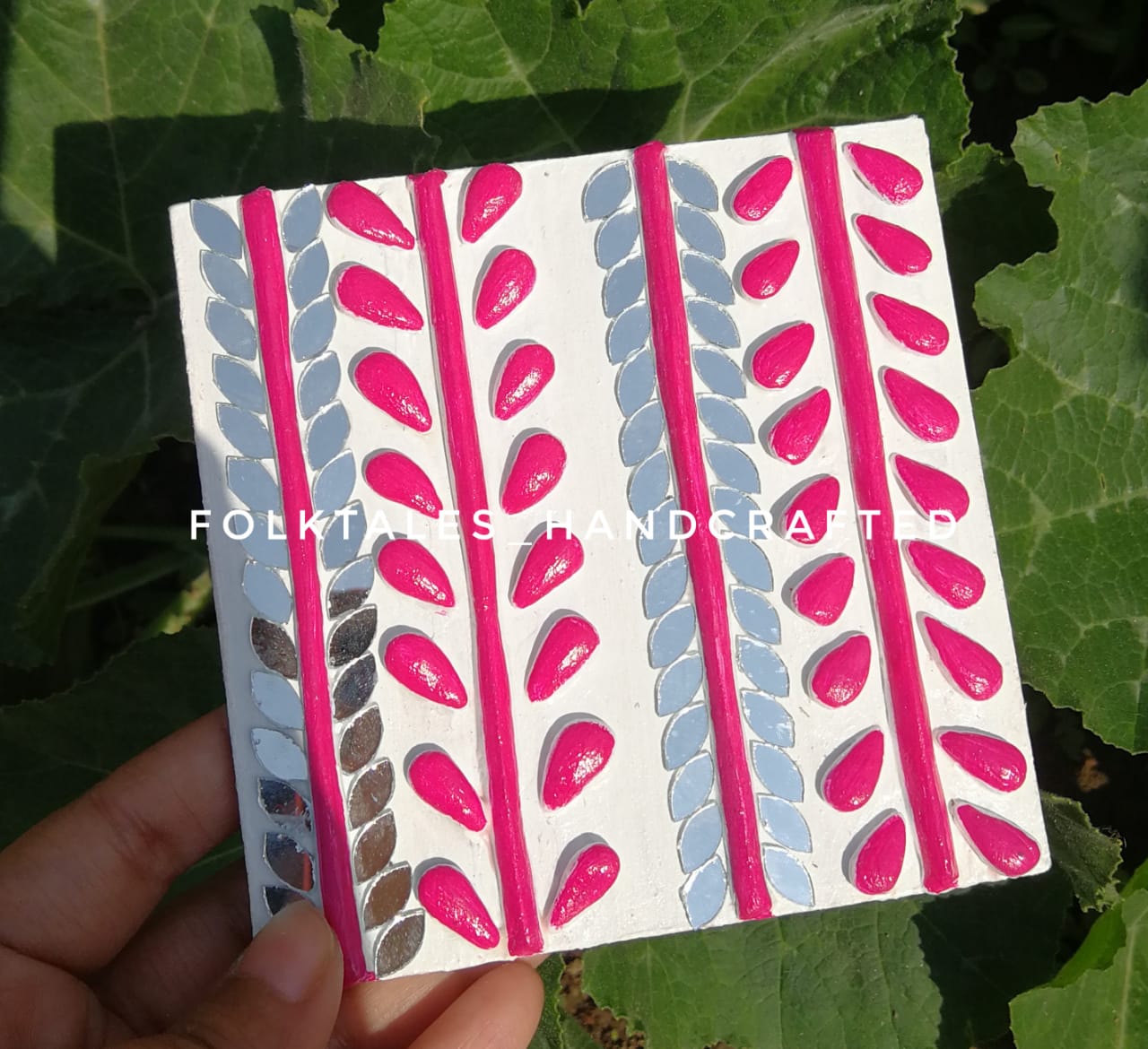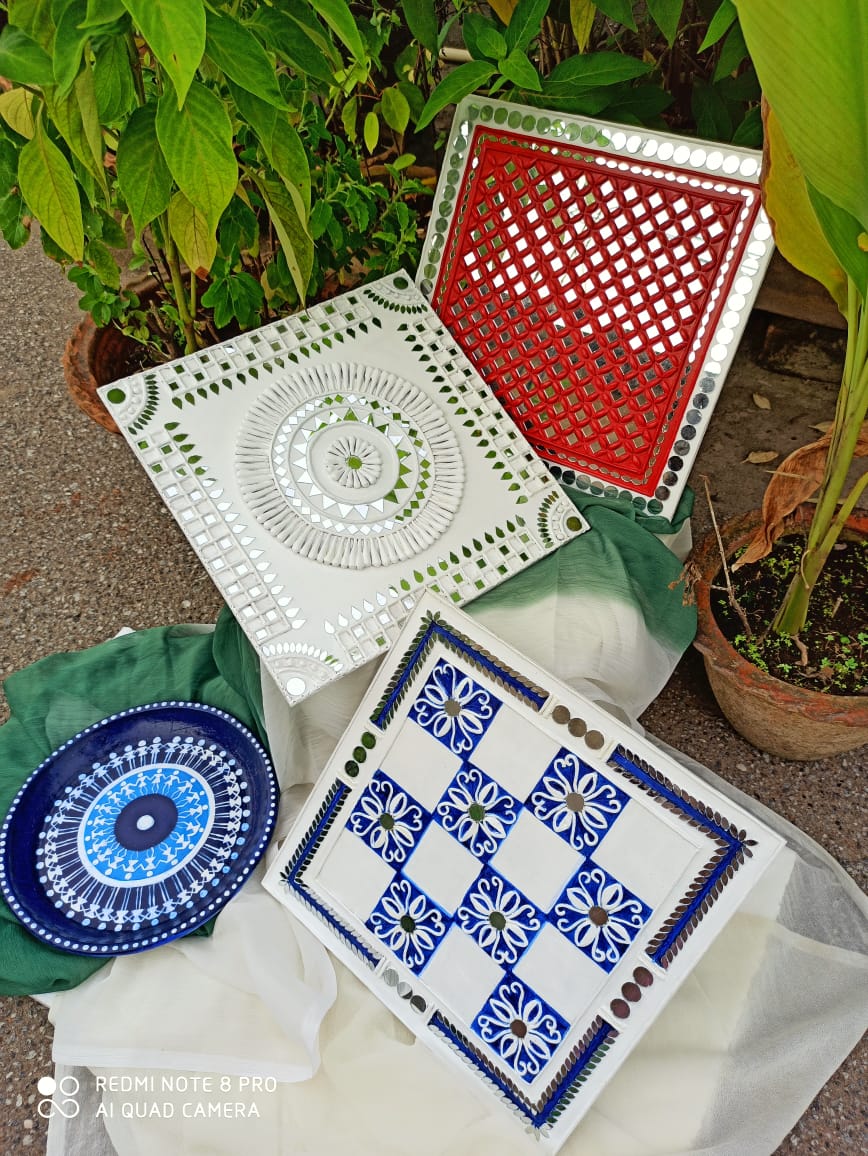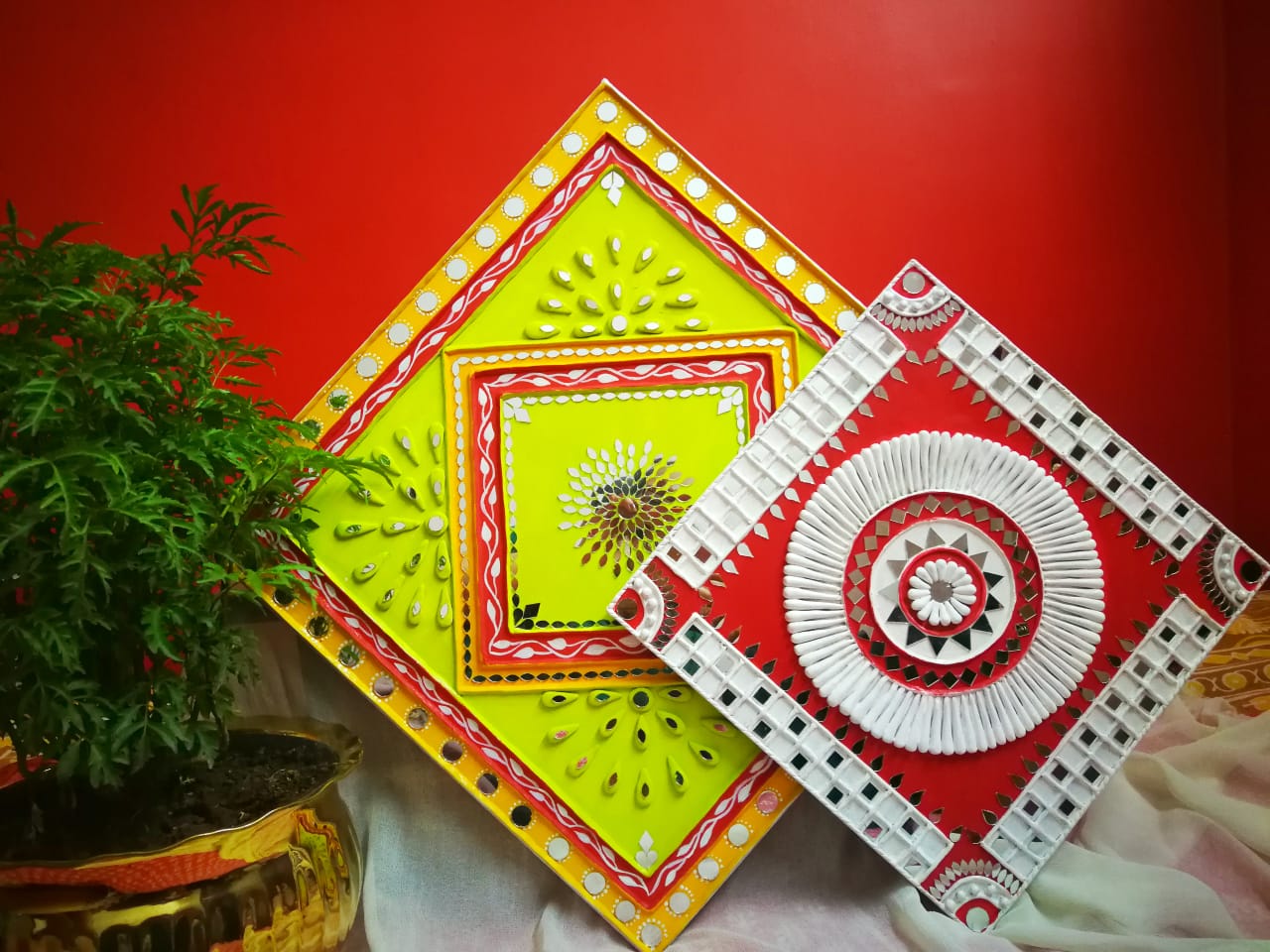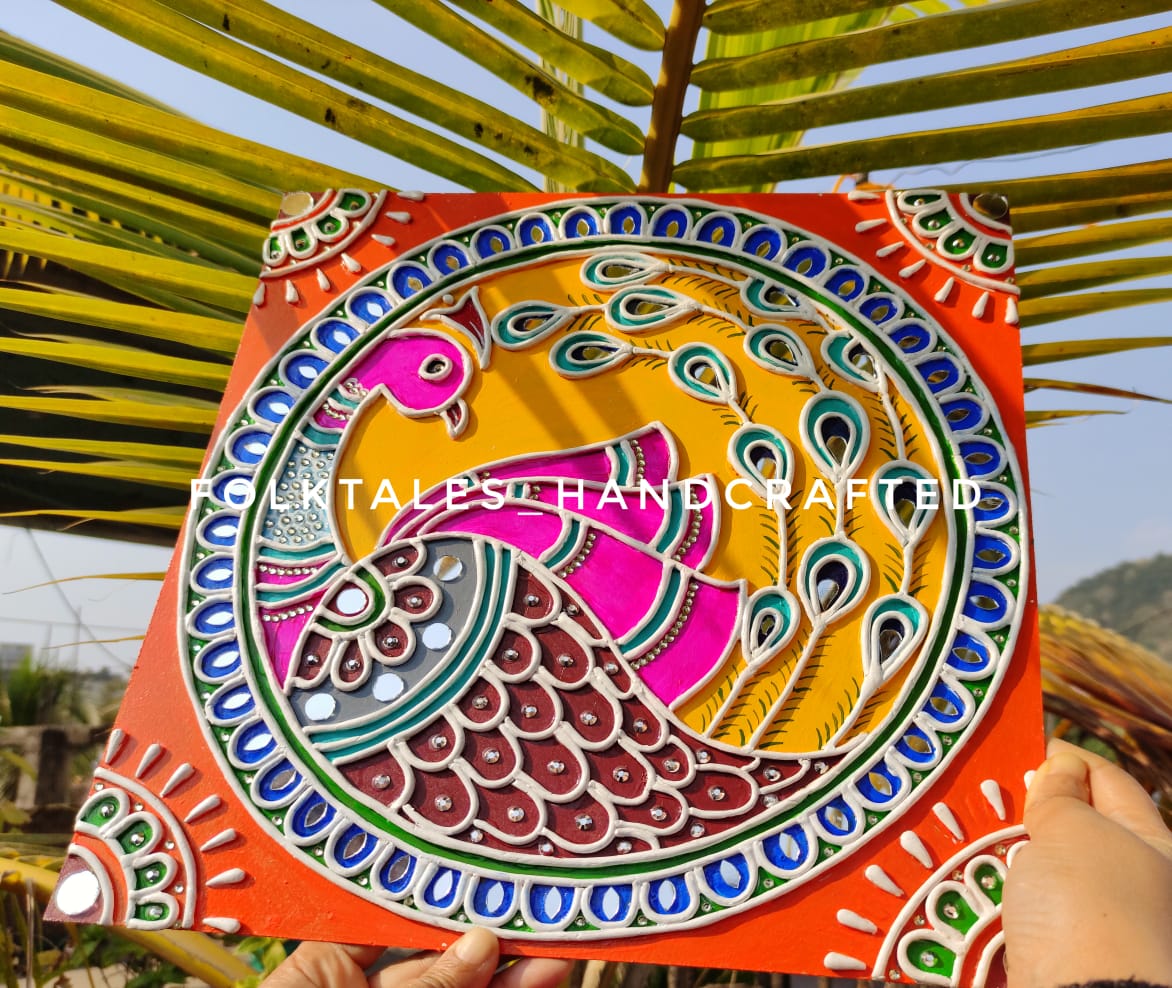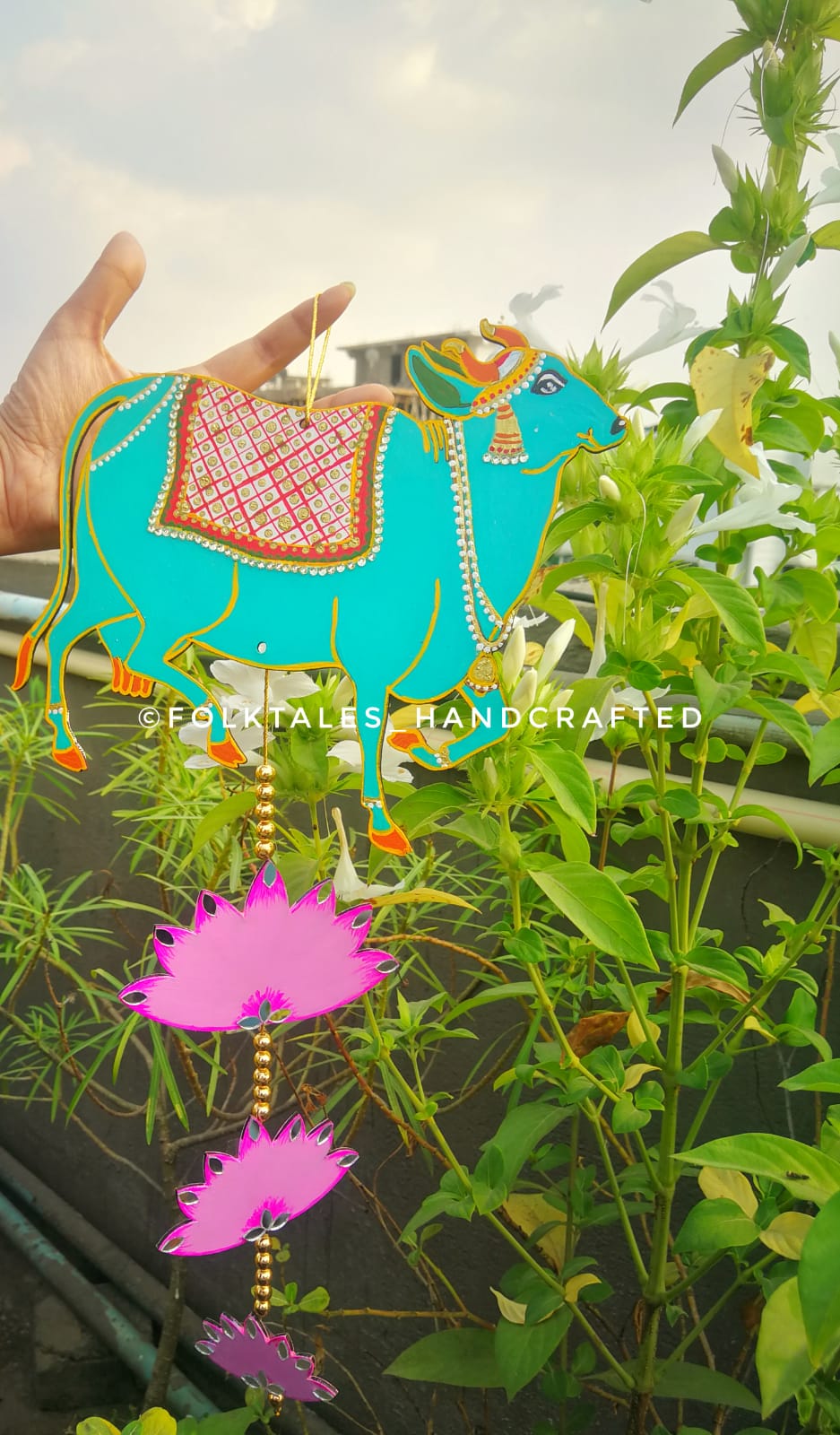 Each art piece is sealed properly so that there is no damage for decades.
Besides Lippan Art, I also do Meenakari, Madhubani, Pichwai, and Warli forms of Folk Art.
I also use my Art forms to mix and match with today's designs and motifs to be in tune with the Art Lovers of this generation.
I am exhibiting my creations this 8th,9th, and 10th of April 2022 at Srimanta Sankardev Kalashetra in the Bohag Flea Market organized by The Makers Hub Guwahati. Do visit to encourage me and many such artists of different genres.
So come, join me in this journey of colors and vibrance.