Guwahati: Amid the Omicron fear, the people of Assam are all set to celebrate the auspicious harvest festival 'Bhogali Bihu' or  'Magh Bihu'. 
People in the state are set to celebrate Uruka to mark the beginning of Bhogali Bihu. 
Markets are crowded with people to buy fish and meat to celebrate the day of feasting.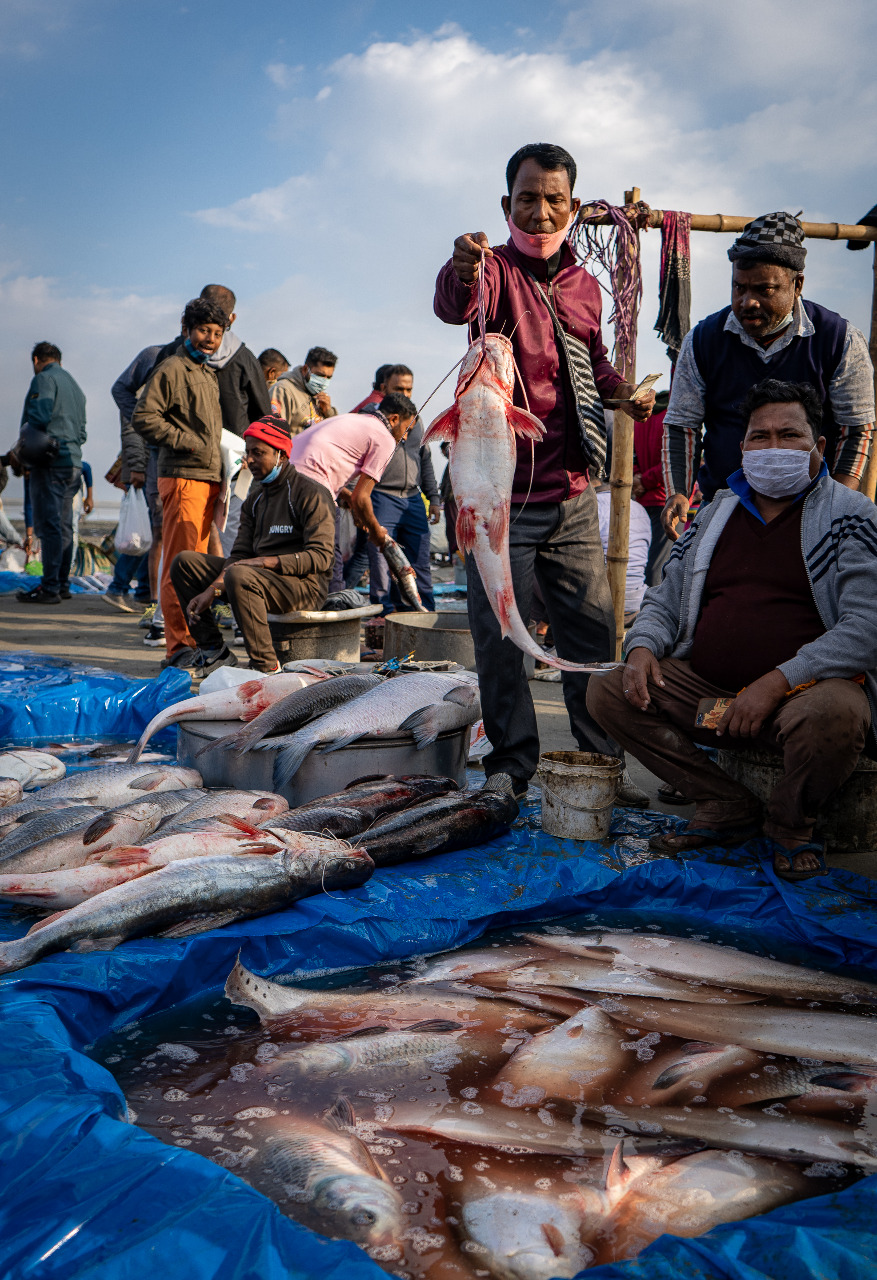 The last minute preparations are afoot across the state to observe the occasion with fun and fanfare. People are looking forward to having a sumptuous Uruka fest tonight to mark the occasion.
Scores thronged the fish market of Guwahati's Uzanbazar as Bhogali fervour gripped all Assam. Purchasing for the Uruka feast buyers moved through the wooing fish stalls in display on the Brahmaputra beach.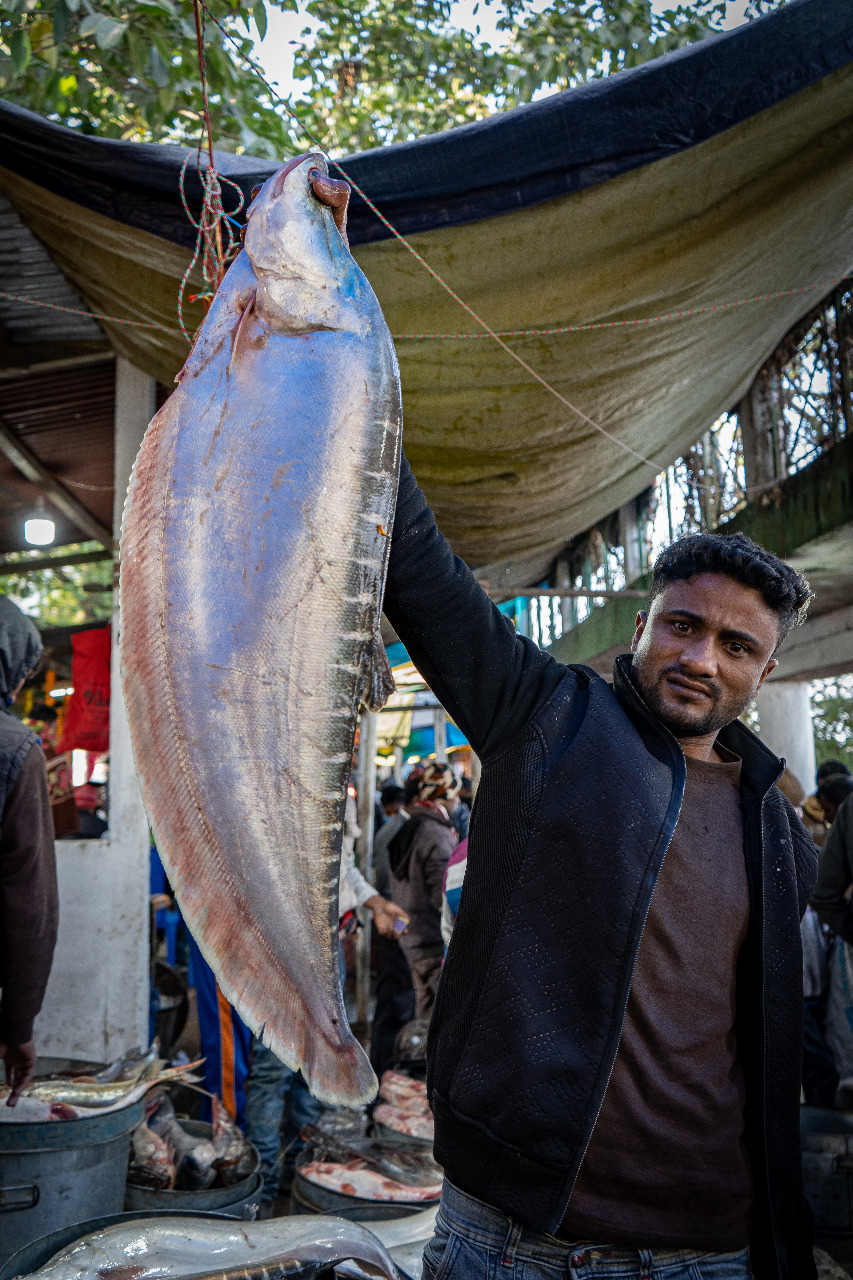 It's a tradition for the Assamese to buy fish for uruka and markets are filled with various types of fish with different price range starting from Rs. 400-500 and soar as high as Rs. 35000-40000.
Fish like Chital, Barali, Bhokua in the Uzanbazaar fish market ranges from Rs. 600- Rs. 36,000.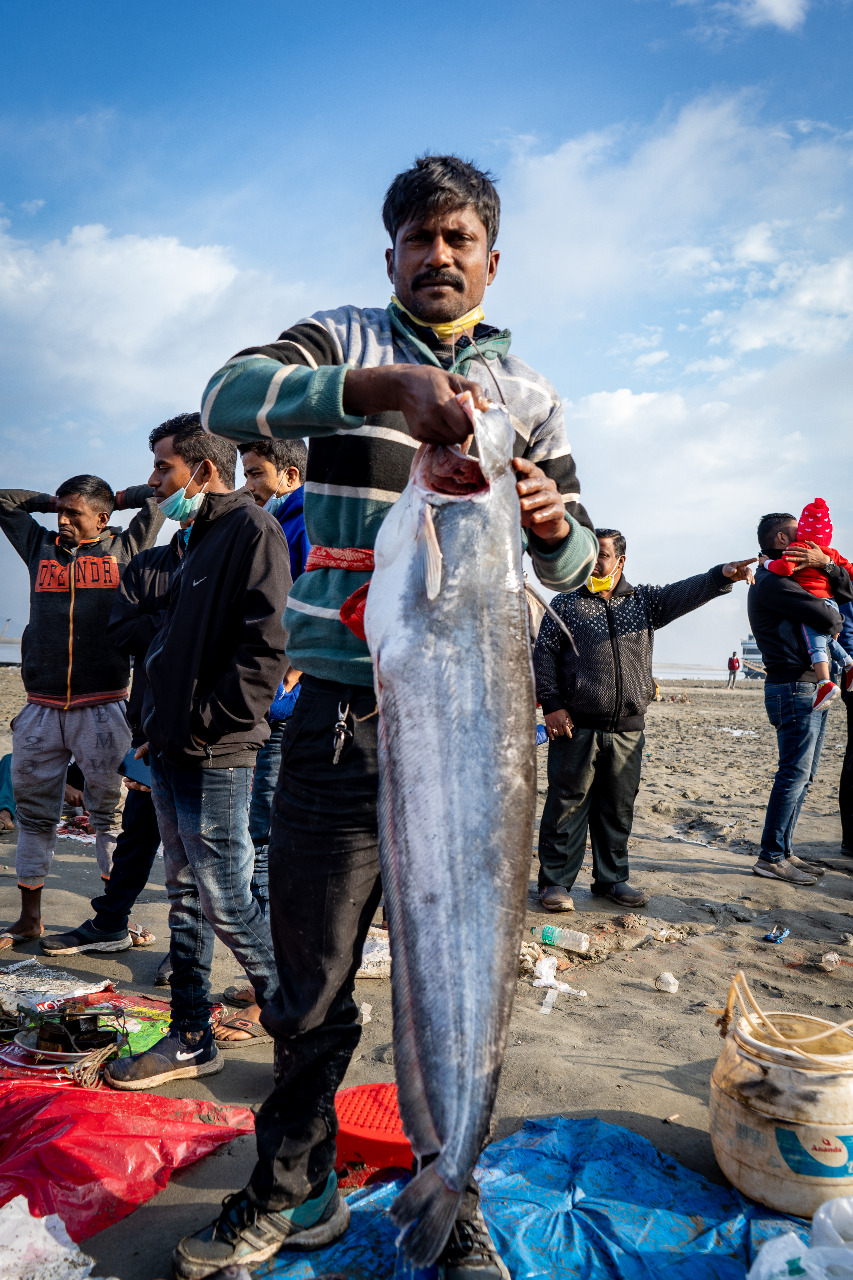 Sellers flaunted Barali, Shital, Bhokua, Aari, Rohu, etc. of different sizes for people to choose.
Satisfied customers were seen leaving with their choices as households got ready for the feast and Magh Bihu festivities.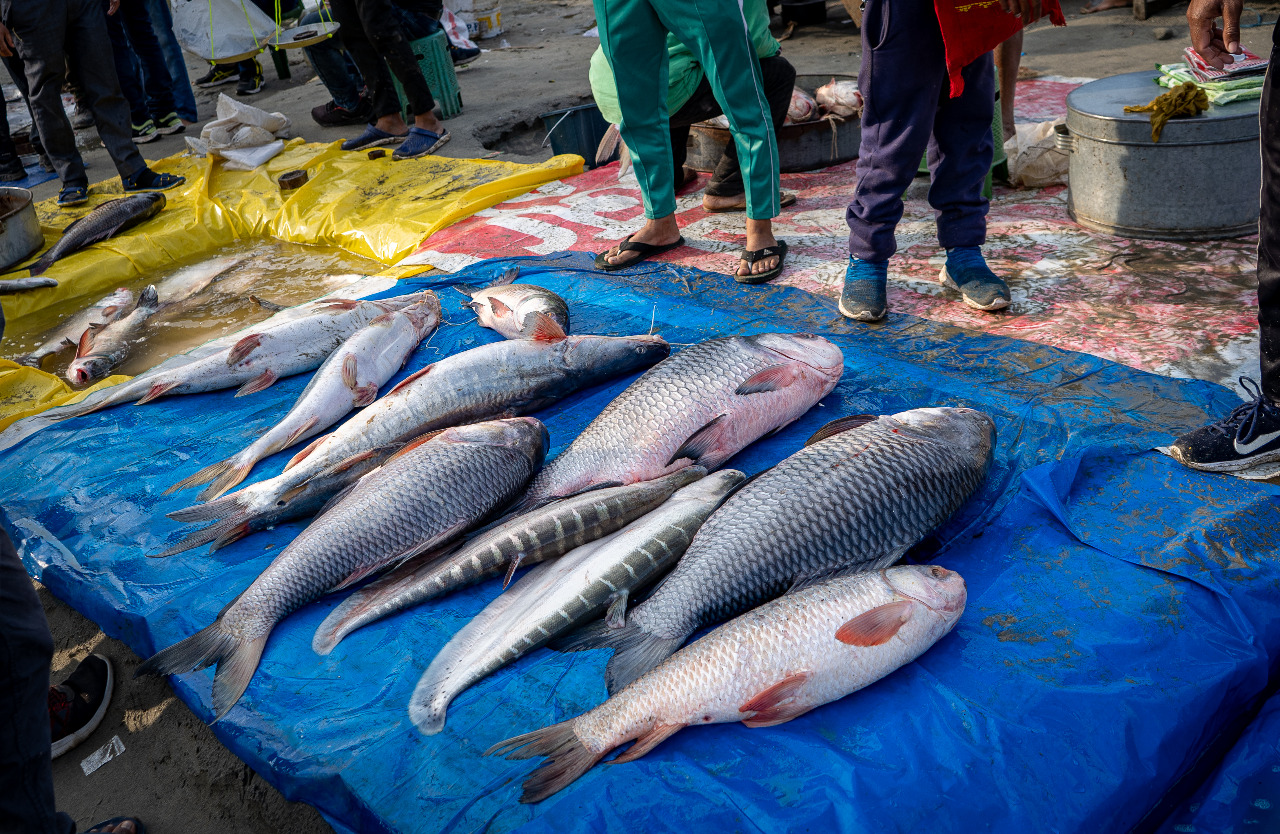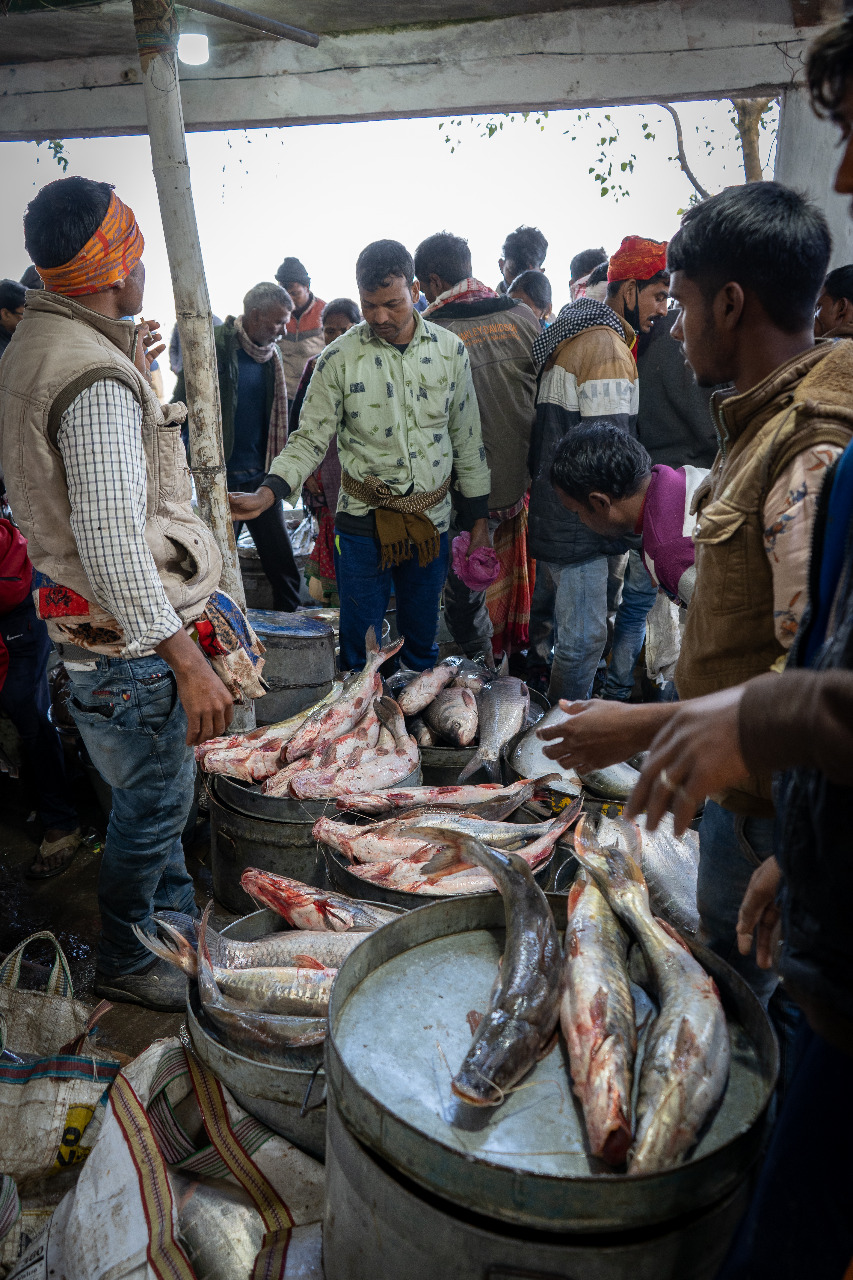 Additionally, a mascot of the transport department dressed as a Hargilla, or greater adjutant stork, moved through the crowds, spreading the message against "drunk driving."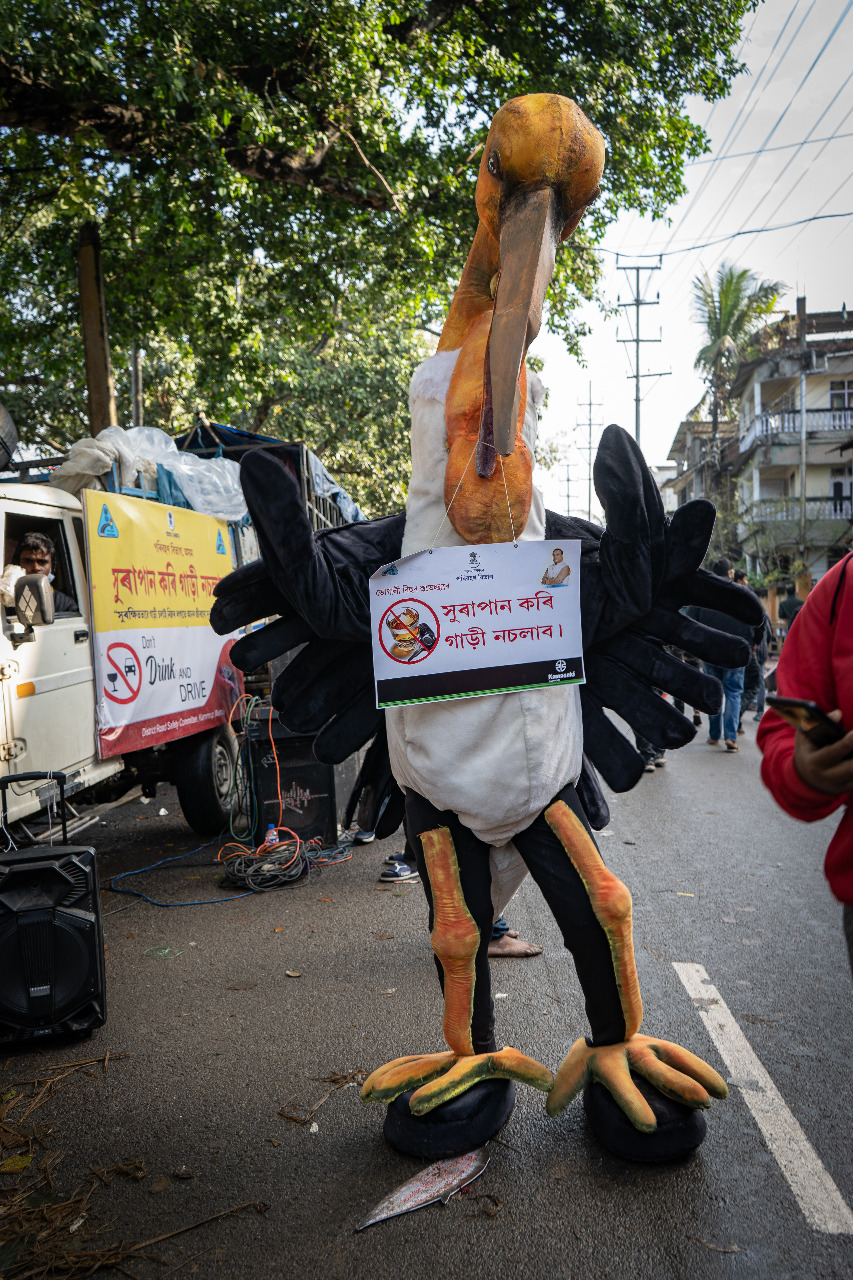 Assam saw a "zero accident day" in New Years' celebrations, which the government would like to continue today as well.
All the local markets have been decked up with traditional foods on the festive occasion of 'Bhogali Bihu'. People are thronging the local markets of Guwahati to shop for Bihu delicacies.
However, like the previous year, Bhogali Bihu and Uruka will be observed with due adherence to COVID-19 SOPs released by the state government.
As such, people across the state are busy preparing the traditional Bhela Ghars with unique themes and Bihu delicacies.
Magh Bihu falls in the local month of 'Magh' during mid-January. It is also called 'Bhogali Bihu' as it is celebrated with community feasts after the annual harvest takes place.
Various dishes made of vegetables, meat and sweets such as Pitha and Laru are made out of sesame, molasses (black syrup from sugarcane) and coconut to celebrate the famous festival.
People also offer prayers to the God of Fire and pick up pieces of half burnt firewood, throw it among the other fruit trees for next bountiful harvest, to mark the festival.