GUWAHATI: Around 120 participants from Guwahati have taken part in the ongoing Plogging Challenge by Oil India Limited as part of the Swacchata Pakhwada under Swachh Bharat Mission.
Participants from across the city can be seen picking & collecting littered trash from their surrounding areas and disposing of them properly in nearby dustbins. These participants can be seen either walking or running or cycling.
Executive Director ( HR), OIL, Ashok Das told Newslive, "Even though people had been plogging in the city for some time, this plogging challenge has actually managed to motivate people to come out dedicatedly and regularly to clean up their city while at the same time taking care of their health. This initiative by Oil India Limited is a recognition of the efforts put in by responsible citizens to keep their city clean."
Earlier on Friday, July 9, there were 17 participants who have chosen walking as their preferred activity, 27 participants have chosen to run and 77 participants have chosen to ride their cycles to undertake plogging. Among the 121 participants, 17 participants are between the age of 12 to 18 and are called juniors while 104 are seniors who are aged above 18.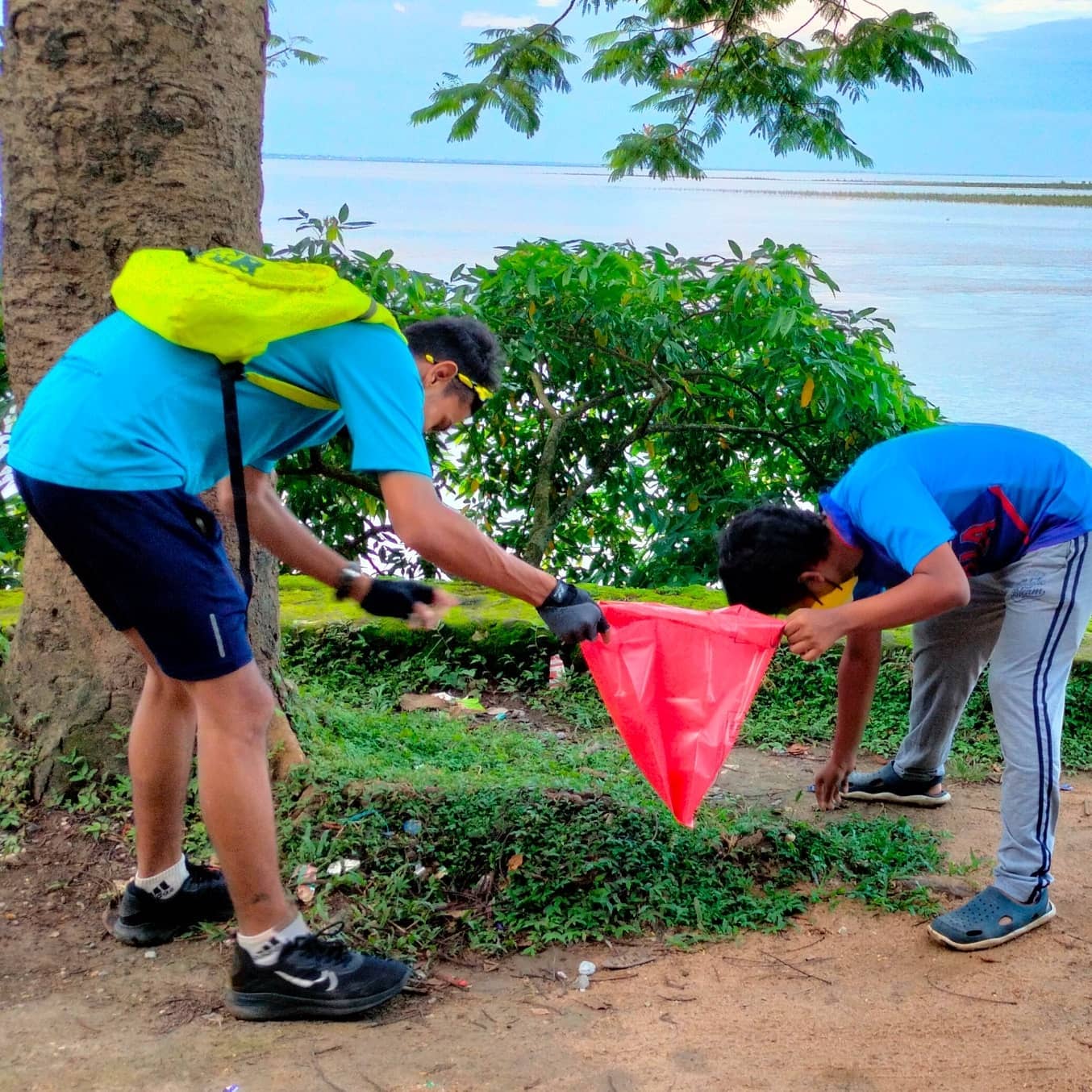 Chief General Manager, Pipeline Sphere, OIL, Sandip Goswami said that the Plogging Challenge in Guwahati has bought in a fresh perspective to the awareness drive of the Swachhata Pakhwada program as a whole and has made in roads in the minds of the youth regarding the necessity of keeping the city clean and green. To encourage people to take part in the plogging challenge 4 well-known fitness and sports enthusiasts of Guwahati have been roped in as Ambassadors.
The four are Sagarika Bhagawati – a long-distance runner, Ratnamala Sarma – a professor and an active cyclist, Bubul Khanikar – an entrepreneur and marathon runner and Malav Dutta, a Junior Ambassador – a two-time National medal winning mountain biker.
Speaking to Newslive, Sagarika said, "Even though the whole campaign has been designed as a challenge it is more about participation and people should register to take part as per their convenience – whether it is for 1 day or 10 days does not matter."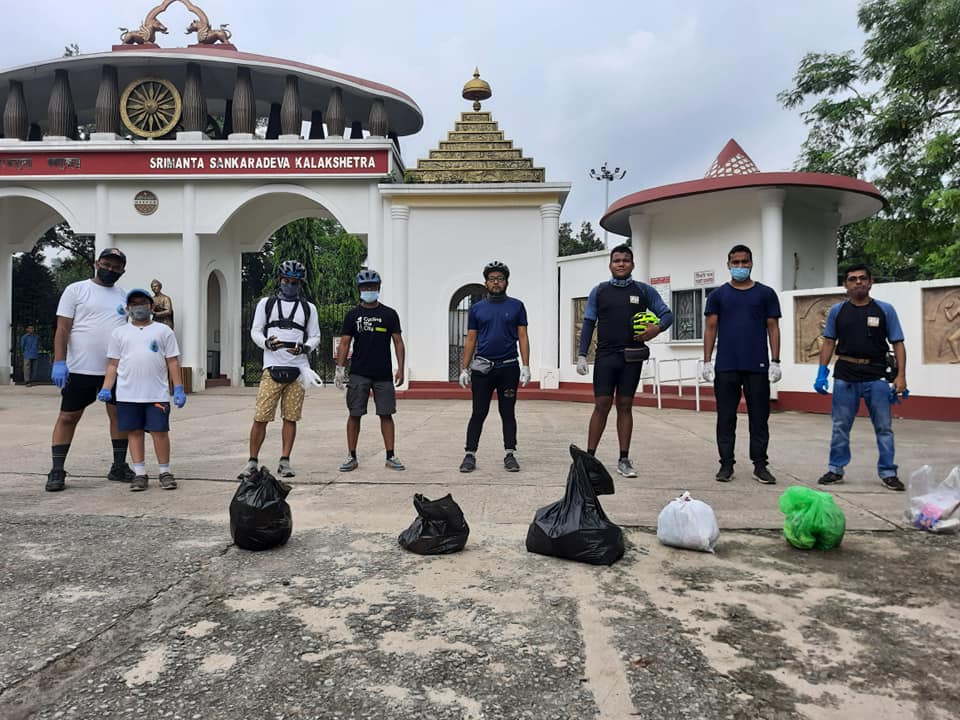 "Each person participating in the plogging challenge can motivate 10 more persons simply by their action of cleaning up their surroundings," said Bubul Khanikar.
Ratnamala Sarma has urged people to take part in the challenge and make it a habit so that it can be carried beyond the last date of the challenge.
"It is a great opportunity for the youth to show their responsibility towards their city," said Malav Dutta.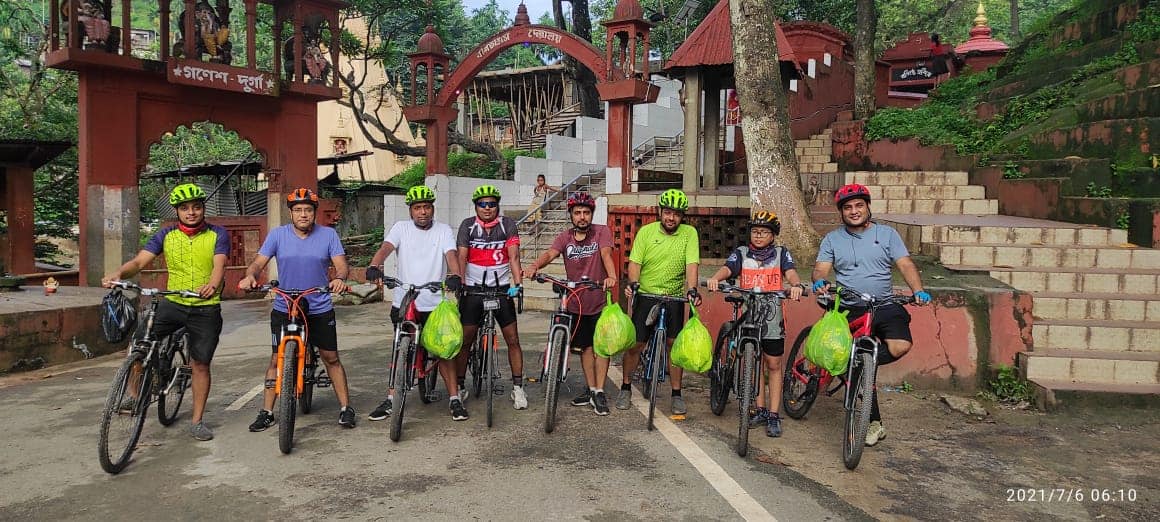 To take part in this challenge one has to first register at https://www.pedalforachange.org/plogging
The organizers have asked the participants to follow all covid guidelines and undertake the plogging activities only during the non-curfew hours.