GUWAHATI: The All Adivasi Students' Association of Assam(AASAA) on Sunday observed the 18th Swahid Divas at Paneri Tea Estate in Udalguri following all COVID-19 protocols.
The day is observed following the death of 18 adivasi people demanding right to education, land rights, other tribal rights during a protest. Out of these, eight youths were killed in police firing on July 25, 2003 at Paneri Tea Estate in Udalguri district.
Like every year the programme was organized to remember the martyrs. On Sunday, the programme begun with the hoisting of a flag. Family members of the martyrs were also present during the programme.
Since then, on July 25, the AASAA has been celebrating the day. The families of the youths who were injured also went to the programme and offered homage. AASAA president Pradeep Nag along with other members of the student body were present on the occasion. BTC executive member Wilson Hasda also attended the event as a guest.
Wilson Hasda posted on Facebook, "Martyrdom is a price one pays to ensure freedom and rights for the coming generations. Salute to all the martyrs who sacrificed their lives.
Paying tribute and remembering the people who laid down their life for the community."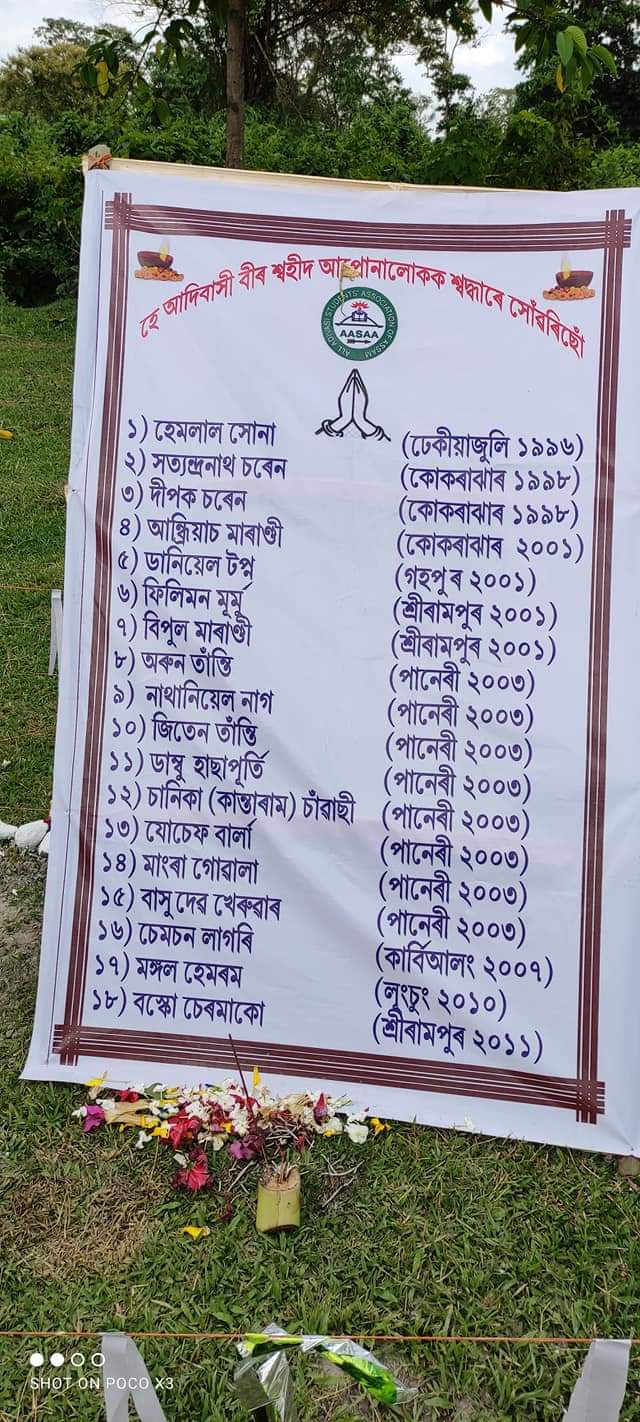 In a telephonic conversation with News Live, Wilson Hasda said, "I thank AASAA for inviting me. Only a few people attended the programme as the organizers had to follow COVID-19 protocols. Government should fulfil such demands for which people have sacrificed their lives. I will talk to BTC Chief to help the families of the Swahids and fulfil their demands for the upliftment of the community. Also, we will try to help the people who were injured."