GUWAHATI: On the occasion of 76th Independence day, as part of 'Har Ghar Tiranga' campaign and celebrating the Azadi Ka Amrit Mahotsav, netizens of Darandha in Sixmile came together and hoisted the Tricolour at the Darandha 2 no. Masjid in Sixmile, Guwahati. The event was hosted by Darandha 2no. masjid committee.
The local people of the area appreciated the noble deed and students of Darandha Adarsha Prarthamik Vidyalaya and local people joined in the event.
Speaking on the occasion, Masjid Secretary, Akbar Ali Rahman said,"We feel proud and happy to hoist the Tricolour today at our Masjid premises. Local people also came out and took part in this event. This is the first time ever we are celebrating Independence day at our masjid by hoisting a national flag. India got independence after contribution from all communities and we remember the sacrifices made by our heroes."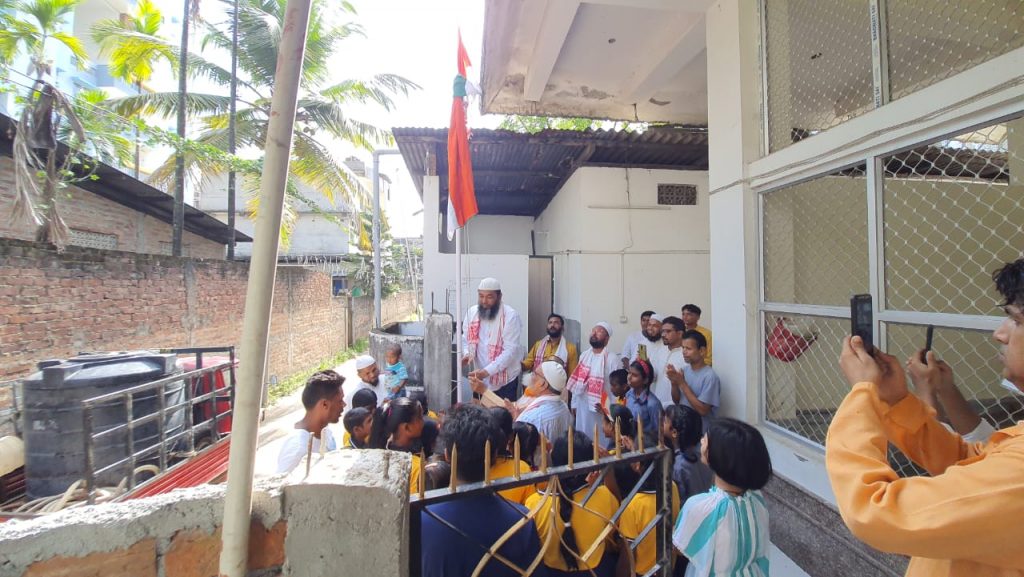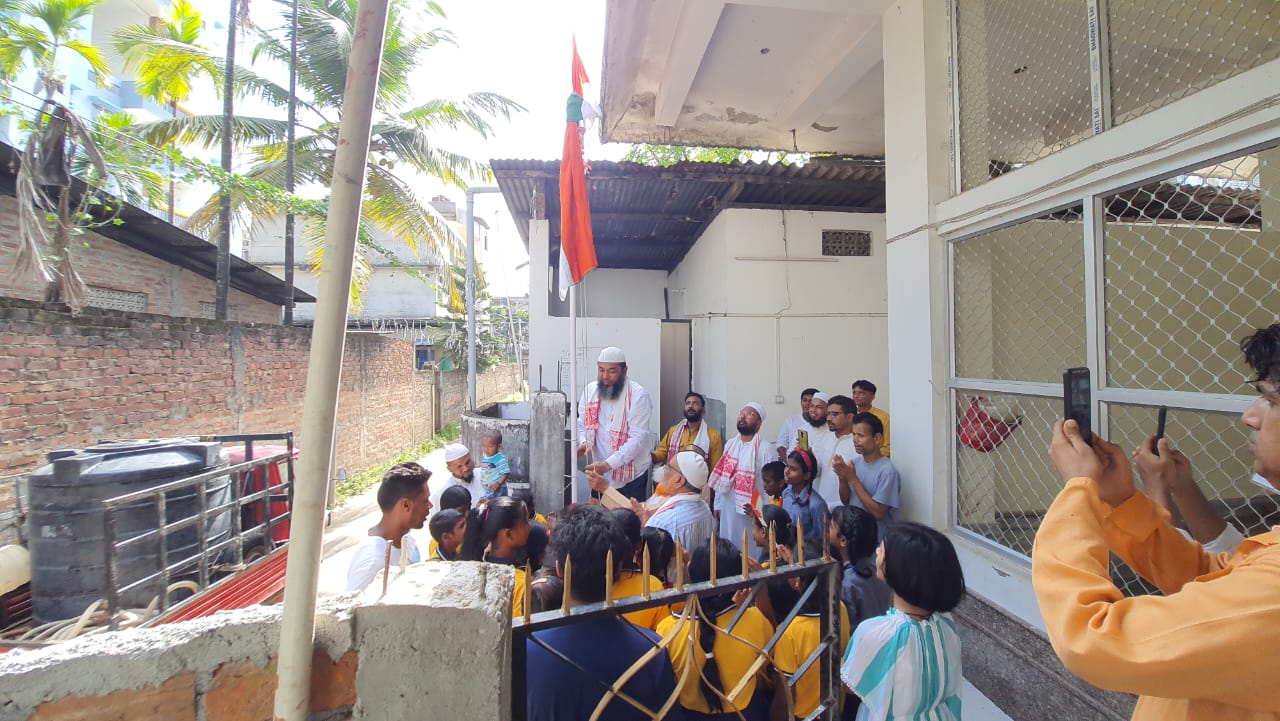 "As part of Azadi Ka Amrit Mahotsav and appreciating PM Modi Ji's Har Ghar Tiranga Campaign, today at around 08:00 AM, We hoisted the National Flag at our Masjid premises. As it is a moment of pride, everyone took part in the celebration," said Hazi Kashem Ali.
Notably, this is the first time people of Darandha area hoisted a Tricolour in the Masjid premises on the occasion of Independence day.